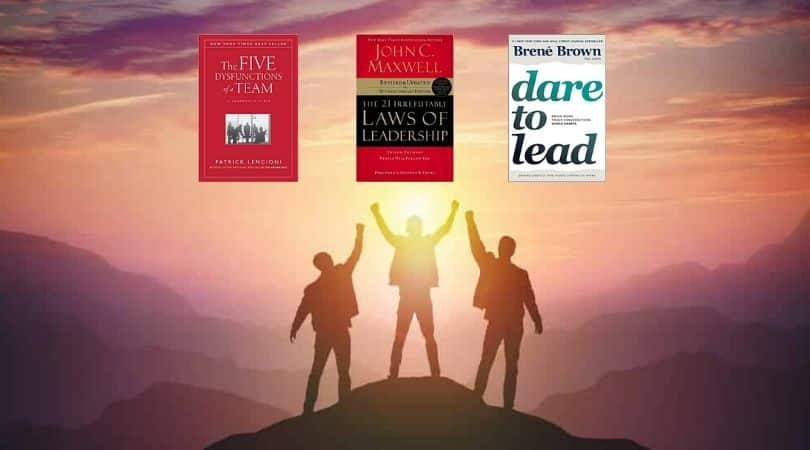 DISCLOSURE: This post may contain affiliate links, meaning when you click the links and make a purchase, I receive a commission. As an Amazon Associate I earn from qualifying purchases.
As you search for a book on leadership, it's important to understand what you are looking for. Do you want to be a better leader that you already are? Are you in need of a leadership book to help you learn how to become a leader to score that promotion that you've been coveting? Or do you need tips on teaching other people to become a leader for work? What you need in a leadership book for will determine the book that is right for you. One book may be geared towards people that are teaching on this topic while another may be written for individuals that need to improve their own leaderships skills. That is not all you need to consider when looking for.
What are the Best Leadership Books to read?
1

2

3

Book
The Five Dysfunctions of a Team: A Leadership Fable, 20th Anniversary Edition
The 21 Irrefutable Laws of Leadership: Follow Them and People Will Follow You (10th Anniversary Edition)
Dare to Lead: Brave Work. Tough Conversations. Whole Hearts.
1

Book
The Five Dysfunctions of a Team: A Leadership Fable, 20th Anniversary Edition
2

Book
The 21 Irrefutable Laws of Leadership: Follow Them and People Will Follow You (10th Anniversary Edition)
3

Book
Dare to Lead: Brave Work. Tough Conversations. Whole Hearts.
You also want a book that is high quality, but easy to read. Because this is such a popular topic, there are thousands of books on leadership available for purchase. This can make it hard to find the perfect one. We've done the hard work of sifting through the thousands of leadership books available to find you the ones that provide the best advice from wonderful authors. These twenty leadership books are the best of the best.
Best Books on Leadership: Our Top 20 Picks
Here are some of the best leadership books that you can consider to expand your knowledge on the subject:
1. The Five Dysfunctions of a Team: A Leadership Fable
This book tells the compelling story of a person, Kathryn, that is thrust into a new leadership position. She is faced with challenges that threaten her position, the company and she struggles to keep the team together. As Kathryn embraces her new role, she learns more about becoming a leader and how to address many of the common problems that leaders face.
The Five Dysfunctions of a Team explores leadership and educates readers in a tale that helps to educate, inform and entertain. It's easier to become engrossed in the story than to read a book that is giving specific directions to becoming a better leader, but both methods teach similar messages.
Not only does this publication touch on qualities of leadership, it also teaches those in a leadership position about teams. This makes it an exceptional idea for anyone that oversees a team or needs to work on their own skills regarding working with others.
Authors: Patrick Lencioni (Author)
Publisher: Jossey-Bass; 1st Edition (April 11, 2002)
Pages: 229 pages
2. The 21 Irrefutable Laws of Leadership: Follow Them and People Will Follow You (10th Anniversary Edition)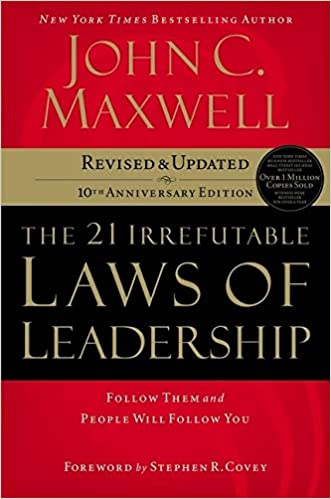 John Maxwell is recognized as one of the nation's best-selling authors due to his success with this book in addition to being one of the most well-known leadership role model's in the United States. His awards and leadership qualities have brought him to the top of the list of public speakers on this topic across the world.
This leadership book focuses has several key elements that readers will find useful as they develop their leadership qualities. The focus on management has made this book a must read for business leaders, or those that would like to move to a management position. Inspirational stories provide readers with uplifted spirits and a positive outlook as they travel down the sometimes-challenging path of leadership. First person experiences from the author himself give the author credibility while readers enjoy learning more about one of the most well-known leaders in the nation. All these aspects combined have helped this book to become one of the most popular leadership books.
Authors: John C. Maxwell (Author), Steven R. Covey (Foreword)
Publisher: HarperCollins Leadership; Revised & Updated Edition (September 16, 2007)
Pages: 336 pages
3. Dare to Lead: Brave Work. Tough Conversations. Whole Hearts.
Brene Brown takes a universal approach to leadership in this gentle yet direct leadership book. This text is aimed at anyone that wants to improve their leadership qualities, not just professionals. Families, bosses, employees and even members of clubs can find several useful tips in this book that are applicable to everyday life.
Not only does this book encourage leadership qualities, it also points out mistakes that are common in everyday life, such as judging others too quickly or not being flexible enough with rules. Brown provides wonderful ways to both recognize and resolve these mistakes to prevent them from having a negative impact on a person's life. These pieces of advice can be applicable to any person as they navigate through life, love and/or their career.
Not only does Brene Brown offer a wealth of advice, she also has the reputation to back it up. Her doctorate in Social Work provides her with an empathetic point of view while her skills in research and study give readers the confidence that they need to follow her lead.
Authors: Brené Brown (Author)
Publisher: Random House; First Edition (October 9, 2018)
Pages: 320 pages
4. Call Sign Chaos: Learning to Lead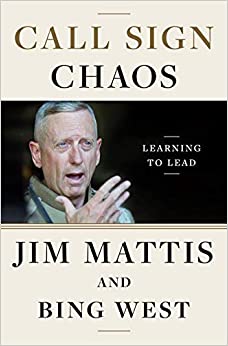 This book, written by General Jim Mattis, provides a no-nonsense approach to learning to lead. As a former Secretary of Defense, Mattis remains well known for his strategic thinking ability, making him an exceptional writer. Because of his experience in the military, this book speaks directly to those in that same position to provide direction that is often desperately needed.
Although an exceptional choice for the military, this book is also written with others in mind. It expands beyond defense leadership to educate all individuals on qualities a leader should possess and show, such as compassion and other useful tips. It provides detail from a firsthand account of a highly respected leader.
Last, but certainly not least, this book will leave history and war buffs thrilled. Alongside his instructions to become a superb leader, Mattis recounts history from his own point of view pertaining to wars and combat.
Authors: Jim Mattis (Author), Bing West (Author)
Publisher: Random House (September 3, 2019)
Pages: 320 pages
5. Leadership and Self-Deception: Getting Out of the Box
This book remains one of the highest recommended books for conflict resolution, something that every leader should have. It focuses primarily on discovering one's self, and the problems that they have created in their own life. For example, this book will teach the reader how conflict is created by not being sensitive or empathetic to someone else's needs. It also touches on the ways a person can determine whether they are the problem.
While this book is not going to provide all the information a person needs to become a great leader, and does tend to lead towards reading the sequel, it does give readers valuable information to help them become more self aware. This single quality is one of the first ones that a person should acquire on their journey to becoming a better leader.
Authors: The Arbinger Institute (Author)
Publisher: Berrett-Koehler Publishers; Expanded Edition (September 4, 2018)
Pages: 240 pages
6. The Dichotomy of Leadership: Balancing the Challenges of Extreme Ownership to Lead and Win
The Dichotomy of Leadership is written by two former Navy Seals that are now business owners. They have the knowledge and previous skills to give invaluable advice to the leadership community. Their previous Navy Seal experiences places this book in more of a military tone, such as when becoming a better leader is referred to as a mission. Sacrificing one member as a necessity to save the group is also mentioned and is another thing that is taught when joining the armed forces.
Because of the language used in this book, it is an exceptional tool for those that plan to join the military, regardless of what branch they see themselves in. The book also covers common problems discovered in leadership and addresses appropriate ways to deal with them to make it applicable to any person in a leadership position, whether that is in the family or at a place of business.
Authors: Jocko Willink (Author), Leif Babin (Author)
Publisher: St. Martin's Press; Illustrated Edition (September 25, 2018)
Pages: 320 pages
7. Leadership: In Turbulent Times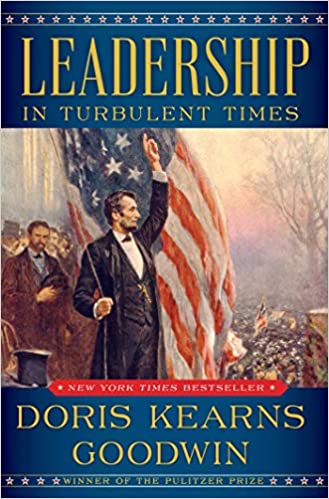 Doris Kearns Goodwin takes a different approach to exploring leadership qualities in her book. Instead of focusing on learning traits and practicing habits that lead to better leadership, her book explores four presidents, their trials, and what helped them become better leaders.
The easy to read book reviews one president at a time, focusing on several things that readers will find fascinating. Characteristics that helped these leaders make valuable decisions to bring a country together are reviewed so that readers are able to determine what characteristics they would like to see in themselves.
History buffs or those that enjoy reading about previous eras will appreciate the detail included about each president and the interesting facts found in this book. It is accurate, enticing and a great place for individuals that would like to enhance their leadership qualities to start. This book does not give as much guidance as other books however. Readers will need to continue their journey with other texts after they are finished.
Authors: Doris Kearns Goodwin (Author)
Publisher: Simon & Schuster; Illustrated Edition (September 18, 2018)
Pages: 496 pages
8. The 5 Levels of Leadership: Proven Steps to Maximize Your Potential
John Maxwell is a well-known author that has released several publications on leadership, but this one takes a different approach to the topic than other texts. Instead of emphasizing on qualities that make a person a leader, Maxwell takes things a step further in this book.
He starts off by educating the reader about the five different levels of leadership. These tell a person why other people are following them. He then expands on this topic by providing invaluable advice pertaining to leadership. Maxwell does not forget that leadership requires hard work and emphasizes on this point. For people to become leaders, they must be willing to work hard and learn more. Then, they can have an impact on the world around them that will be truly unforgettable.
Authors: John C. Maxwell (Author)
Publisher: Center Street; Reprint Edition (September 3, 2013)
Pages: 304 pages
9. Leading Change, With a New Preface by the Author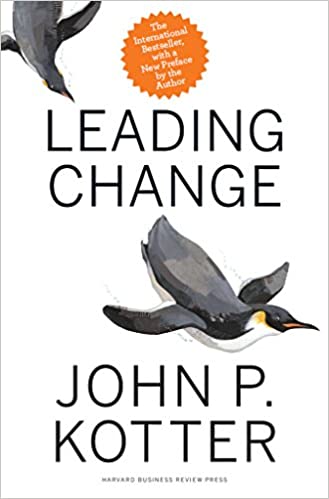 Kotter's text was written with companies in mind. He focuses on change management, and on how to create more leaders vs. managers. He also provides an eight-step program to changing oneself that is bound to have a positive impact on any leader that would like to enhance their leadership skills.
On the other hand, this publication is aimed for companies and mangers. Business owners might enjoy this book and find it highly informative while others, such as those that are interested in joining the military or need leadership advice because they are the head of the family might not find it as beneficial. Those that are pursuing other forms of leadership are encouraged to browse through the list to find a publication that will suit their individual leadership needs to ensure that they become the best leader that they possibly can.
Authors: John P. Kotter (Author)
Publisher: Harvard Business Review Press; 1R Edition (November 6, 2012)
Pages: 208 pages
10. The Power of Positive Leadership: How and Why Positive Leaders Transform Teams and Organizations and Change the World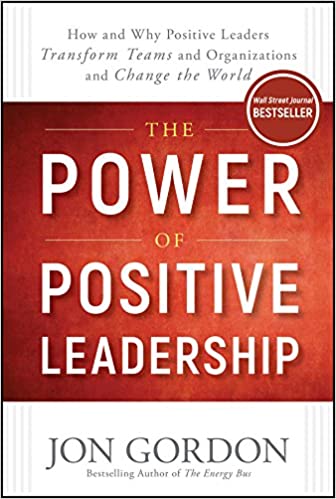 Jon Gordon takes a new approach to leadership in his book The Power of Positive Leadership. His primary focus is to educate readers on the power of positivity while simultaneously directing them towards more positive thinking. He thoroughly explains how a positive mindset can set changes in motion that will have a direct impact on a person as a leader.
Then, Gordon takes things a step further by giving the reader case studies to use as examples of how to stay positive in negative situations. These examples can help individuals navigate through the trials that they will face as leaders with a positive attitude.
The one downside of this book is that it does not provide specific directions to develop a more positive mindset. Instead, it relies on those case studies for the map that many readers are in search of. Those that would like specific steps to follow will not enjoy this book, but readers that are able to apply the lessons learned from case studies to their life will find it helpful.
Authors: Jon Gordon (Author)
Publisher: Wiley; 1st Edition (April 24, 2017)
Pages: 208 pages
11. Monday Morning Leadership: 8 Mentoring Sessions You Can't Afford to Miss
Monday Morning Leadership offers a breath of fresh air to those that are tired of reading leadership books. The narrative style makes it easy to read for anyone, and most people truly enjoy the story of the leader and his mentor as they thumb through the pages.
Along with an enticing story, this publication provides the basics of leadership that every person should know. It teaches those that are new to management the importance of hiring the right people, being in touch with the team and how to reward impressive behaviors. It is a quick read that offers advice that most managers will find applicable to their life.
Others in leadership roles, such as families or volunteers, will not find the advice that they are looking for in this book, however. This is because it is geared towards those that are in business and is not as universal as some other books may be.
Authors: David Cottrell (Author), Alice Adams (Editor), Juli Baldwin (Editor)
Publisher: Cornerstone Leadership Institute; 1st Edition (November 12, 2002)
Pages: 112 pages
12. Primal Leadership, With a New Preface by the Authors: Unleashing the Power of Emotional Intelligence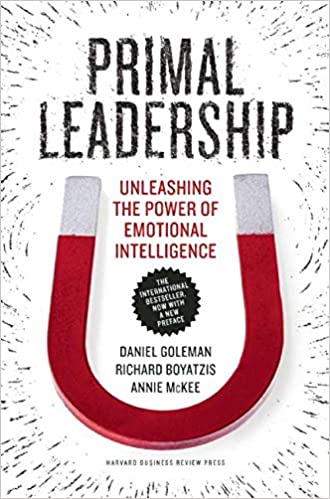 This book is a well-known leadership book in the military, throughout colleges across the nation and in leadership circles due to it's unique approach to building leaders. It states that a leader is a person that manages to inspire other people, and this takes a mentally and emotionally healthy person. In order to become this person, individuals need to raise their own emotional IQ.
Some consider this a breath of fresh air when compared to the steps that are required by other leadership publications while others consider this text one tool among many that should be used to become a better leader. However, a person chooses to use this book, whether as their primary leadership guide or as an addition to their leadership library, it is up to them. It does provide useful advice, relevant evidence to back up that advice and comes from respected authors.
Authors: Daniel Goleman (Author), Richard E. Boyatzis (Author), Annie McKee (Author)
Publisher: Harvard Business Review Press; 1st Edition (August 6, 2013)
Pages: 336 pages
13. Wooden on Leadership: How to Create a Winning Organization
Those that are interested in business management will find this to be a highly useful book. John Wooden, an American legend, takes a new stance on leadership by emphasizing that leadership is not about having specific qualities or characteristics. Instead, he states that it is about a person's ability to regulate their own behavior, including their emotions. He goes on in his book to provide advice to help the reader do just that.
Although this is the basis of the book, all three hundred pages are not about emotion regulation. Instead, he branches off onto several other smaller topics to help the reader learn as much as he can. He insists that leaders are lifelong learners. Wooden also touches on the importance of respect, leading instead of befriending and several other things that those in a leadership position will find useful. Some of the topics covered are applicable to anyone, but many of them are geared towards business owners and those in leadership positions.
Authors: John Wooden (Author), Steve Jamison (Collaborator)
Publisher: McGraw-Hill Education; 1st Edition (April 26, 2005)
Pages: 302 pages
14. Leadership Strategy and Tactics: Field Manual
Written by Jocko Willink, a retired Navy Seal, this book instantly raised eyebrows when it came out and made it to the top of several lists. His tactics and leadership advice are applicable to those in the military as well as the everyday person. This book is written by a man from the military, making it an exceptional choice for those that are interested in joining the military.
Because this text is written in a conversational tone, it is extremely easy to read. Some might not care for the use of "I" or "we", but others will find it refreshing as they feel as though they are listening to the author speak to them. This also makes the audio book more enjoyable.
Leadership Strategy and Tactics Field Manual is written more for those that plan to join the military, but its tactics are also applicable to anyone that is interested in pursuing a leadership path, such as those interested in business management.
Authors: Jocko Willink (Author)
Publisher: St. Martin's Press (January 14, 2020)
Pages: 320 pages
15. H3 Leadership: Be Humble. Stay Hungry. Always Hustle.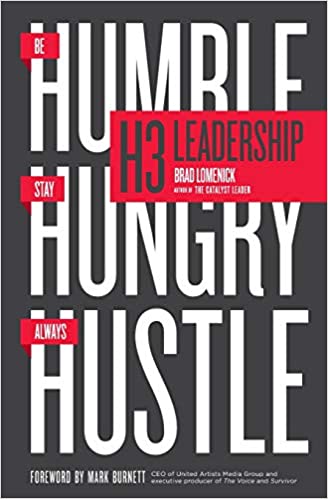 Brad Lomenick is a well-known name in the world of leadership conferences. He is often the go-to speaker for conferences pertaining to business strategy and leadership characteristics. His experience and education combined have led him to be an author with a conversational tone that many can relate to and material that not only educates but provides instruction.
H3 explores qualities of leadership, as well as what it takes to become that wonderful leader. Instead of imploring readers to develop a series of characteristics that are deemed wonderful leadership characteristics, Lomenick implores his readers to explore themselves so that they can develop habits that propel them into a lifetime of leadership.
Authors: Brad Lomenick (Author), Mark Burnett (Foreword)
Publisher: HarperCollins Leadership; Reprint Edition (October 18, 2016)
Pages: 256 pages
16. The Leadership Challenge: How to Make Extraordinary Things Happen in Organizations (J-B Leadership Challenge: Kouzes/Posner)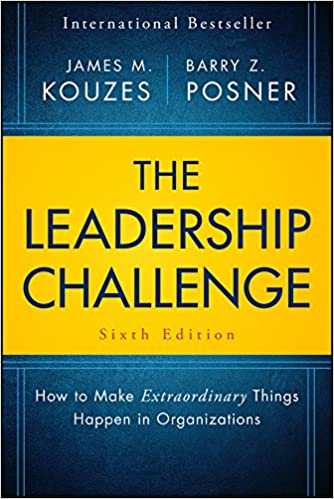 The Leadership Challenge was originally published in 1987 and remains a classic in the leadership field. This publication is a revised edition to ensure that it pertains to modern people and modern problems that they face as they struggle to become better leaders.
This book was designed to give the reader as many benefits as possible. Clear, concise wording makes it easy to read for anyone, including those that are just beginning their path to leadership and are not yet familiar with common leadership slang. Highlighted chapters make it easy to skim through the book to re-read important things, and the book itself is high quality.
The core focus of this material is that anyone can be a leader, and that leaders surround us every day. It focuses on becoming a leader without the primary text being geared towards the military or those in a management position.
Authors: James M. Kouzes (Author), Barry Z. Posner (Author)
Publisher: Jossey-Bass; 6th Edition (April 17, 2017)
Pages: 400 pages
17. The 15 Commitments of Conscious Leadership: A New Paradigm for Sustainable Success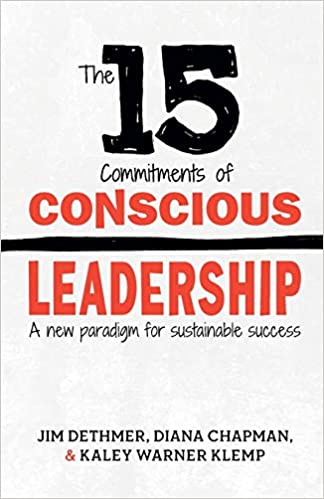 This book is designed for everyone, from those that are already in a leadership position to those that have just decided they would like to enhance their own characteristics to become an amazing leader. It emphasizes on fifteen commitments that leaders need to make and continues to emphasize on those throughout the book.
The 15 Commitments of Conscious Leadership also takes the time to explore the difference in being a conscious leader, a key point that is not mentioned in a lot of other leadership publications. This book contains a beginning story to explain the difference, and then touches on the subject throughout the book.
In addition to that, there are a plethora of examples, tools and stories used to ensure that readers are able to utilize the information learned in the book. Individuals that are looking for a book that provides a complete roadmap to leadership will appreciate this.
Authors: Jim Dethmer (Author), Diana Chapman (Author), Kaley Klemp (Author)
Publisher: Dethmer, Chapman & Klemp; 1st Edition (January 10, 2015)
Pages: 375 pages
18. Leadership: Theory and Practice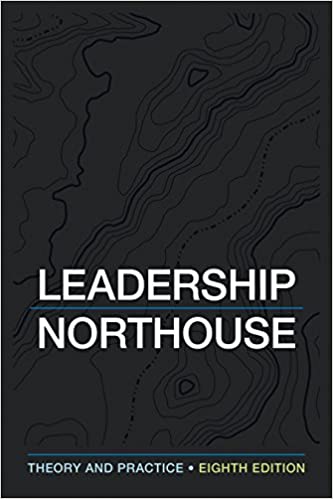 Peter Norhouse holds degrees in Communications majors but has spent the majority of his career focused on leadership. For thirty years he has taught courses and released publications on leadership, leadership in groups and leadership qualities. He spends much of his time following trends in research on the topic as well as enjoying learning as much as he can regarding leadership. This extensive amount of education on the topic lends him a credibility in the field that some others cannot compare to.
Leadership: Theory and Practice is one of Norhouse's latest publications on leadership and is geared towards helping students and other individuals become better leaders in both life and their careers. Case study examples provide additional information for better understanding of the text. Self assessment tools are included to help readers learn more about themselves, and areas that they can improve in as they work through the book. Reviews of research provide evidence to the information contained in the book so that readers can confidently follow the advice that is given.
Although the author is known for being a professor, this book is written for people of all ages and walks of life. Different approaches help ensure that various individuals can find a leadership style that works for them and their situation. Leadership is not the same for everyone, and this book recognizes that.
Authors: Peter G. Northouse (Author)
Publisher: SAGE Publications, Inc; 8th Edition (March 16, 2018)
Pages: 528 pages
19. The Leadership Gap: What Gets Between You and Your Greatness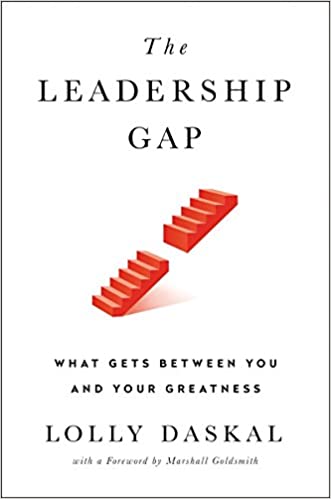 Lolly Daskal encourages action throughout her book as she invites readers to explore themselves. She explains that every person, regardless of where they are at on their journey to be a better leader, has distinct strengths and weaknesses. Those weaknesses are called leadership gaps as they prevent the person from becoming the best leader that they can be.
As readers move through the book, they are consistently encouraged to explore themselves, and identify both of those things. Lolly helps readers down this path by providing examples of common shortcomings in popular leaders, and by addressing how to overcome those weaknesses. This book is based on the belief that every person has strengths that they can rely on, and leadership gaps that can be improved upon. Instead of focusing on learning new habits or characteristics, this book drives the reader to become the best that they can become with what they already have.
Authors: Lolly Daskal (Author)
Publisher: Portfolio (May 30, 2017)
Pages: 240 pages
20. Management Mess to Leadership Success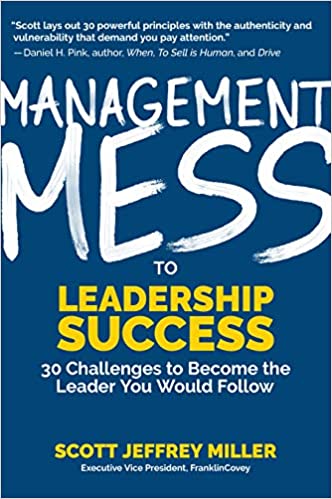 Scott Miller invites readers to not only learn more about leadership, but to learn about leadership with him as he details accounts of his own messes, decisions and lessons. He explains mistakes that he has made, letting other leaders know that it's okay to make them. The emphasis of this book is not on being the perfect leader but is on learning from mistakes that are made so that they do not happen again.
After he gives readers a good chuckle with one of his mistakes, he also informs them of the thought process that he took to both correct the mistake and to correct the flaw in himself that led to the mistake. Leaders that feel alone will enjoy hearing of another person that had similar experiences, and readers can learn about becoming better readers through the lessons that he has already learned. His sense of humor makes this read a bit more lighthearted than other leadership books, which some people enjoy.
Authors: Scott Jeffrey Miller (Author)
Publisher: FranklinCovey (June 18, 2019)
Pages: 256 pages
Choosing the Best Leadership Books
Leadership is more than being thrust into a leadership position. Any person can be a manager, but it takes a person with a few key traits, characteristics and the willingness to learn to become an amazing leader. A leader is a person that people follow because they want to, because they are inspired. Regardless of your leadership role and where you are in your journey to becoming a better leader, one of these books is exactly what you have been looking for.