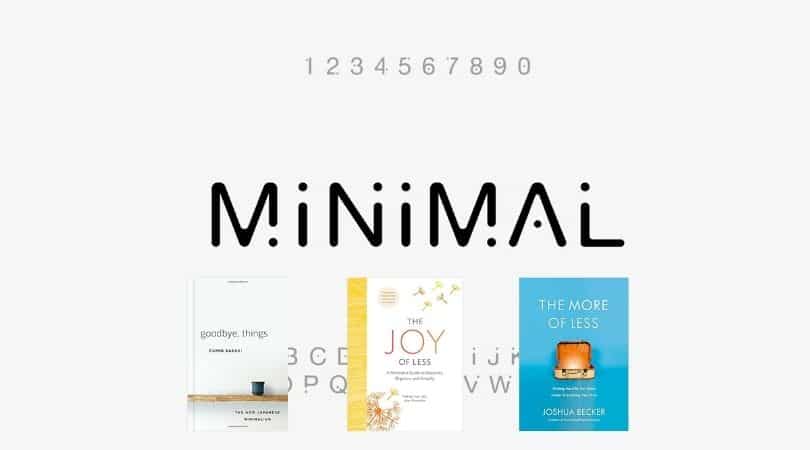 DISCLOSURE: This post may contain affiliate links, meaning when you click the links and make a purchase, I receive a commission. As an Amazon Associate I earn from qualifying purchases.
Simple living is the key to contentment and pleasure you can never get in owning everything available in the world. Desires have no limits, and if you keep on running after the worldly things, then nothing will ever be enough for you. Being happy with what we have is the essence of Minimalism.
Most of us like to collect luxuries, wealth, fancy homes, clothing, and so on, but they want for these things will never satisfy. So, the paradox has given rise to a community that believes in simplifying life by considering less as more, such people are called minimalists, and they question the concept of consumerism. They want to get rid of the excessive clutter and too much stuff that never guarantee happiness.
What are the Best Minimalism Books to read?
1

2

3

Book
Goodbye, Things: The New Japanese Minimalism
The Joy of Less: A Minimalist Guide to Declutter, Organize, and Simplify
The More of Less: Finding the Life You Want Under Everything You Own
1

Book
Goodbye, Things: The New Japanese Minimalism
2

Book
The Joy of Less: A Minimalist Guide to Declutter, Organize, and Simplify
3

Book
The More of Less: Finding the Life You Want Under Everything You Own
There are a number of books written on Minimalism for those who spend a happier life without cluttering the materialistic possessions or want to alter their lifestyle by simplifying with what they have. So, here is a review of some of these books that are the real inspiration for me and for those who want to understand the concept of Minimalism and want to incorporate it in their life.  So, let us scroll down and declutter our life with what we really don't need to be happy.
Best Minimalism Books: Our Top 20 Picks
Here are some of the best minimalism books that you can consider to expand your knowledge on the subject:
1. Goodbye, Things: The New Japanese Minimalism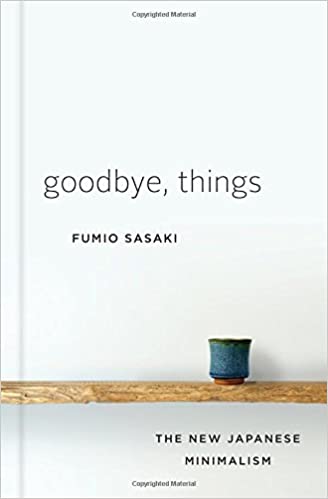 The book is written by not a very well-known minimalist book author "Fumio Sasaki". Sasaki is a Japanese writer and a layman like us who wants to incorporate simplicity in life, and this is what makes the book more interesting and easy to understand for readers like us, who are just getting started.
He has jotted down the ways to say goodbye to the favorite but extra things, how one changes when he or she adopts the minimalist lifestyle and tips for the next stage of a minimalist life.  In this book, Fumio has defined some new jargon that you might not have known before. Like LOHAS (Lifestyle of health and sustainability), Color minimalism and information Minimalism, you would be interested to learn about.  The book is none other than an exception and a must-buy if you are a novice.
Authors: Fumio Sasaki (Author)
Publisher: W. W. Norton & Company; Illustrated Edition (April 11, 2017)
Pages: 272 pages
2. The Joy of Less: A Minimalist Guide to Declutter, Organize, and Simplify
This is a life-changing book written by Francine Jay, who is also the owner of the website named Miss Minimalist, which is all about this book. The book specifically targets people who are overburdened by their possessions and junk. They find it a waste of money to spend it on the things they don't need and care for and a waste of time to search and try to maintain such pre-owned things.
The book constitutes of four parts, i.e., The Philosophy of Minimalism, STREAMLINE, That is the author's identified way of decluttering the extra stuff, Room By Room, the way to streamline the process to every room of your house and The lifestyle section determines how you should streamline your productivity and time.
The book is of great value for those who want to streamline their whole life according to the concepts of Minimalism.
Authors: Francine Jay (Author)
Publisher: Chronicle Books (April 26, 2016)
Pages: 286 pages
3. The More of Less: Finding the Life You Want Under Everything You Own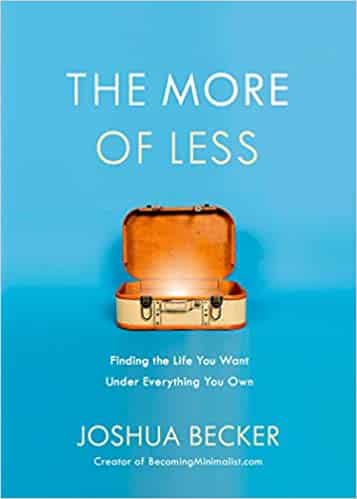 This is another highly-rated book from Joshua Becker that introduces you to the concept of Minimalism. He jots down the benefits of living a decluttered life, Designs a practical approach to obtain the minimalist's objectives, and has given an entirely different but goody goody perspective of life.
The author is fond of giving, not taking. He has given emphasis to generosity than buying unnecessary stuff and to follow the things that matter the most. He has given an easier concept of Minimalism that stops you from cleaning the mess and organizing the home all the time and minimizing anxiety and stress to live a better life. He has also jotted down his story of how he and his wife discarded all the extra possessions and donated almost 60% of them to get freedom and contentment that mattered more.
Authors: Joshua Becker (Author)
Publisher: WaterBrook; Reprint Edition (November 20, 2018)
Pages: 240 pages
4. Cozy Minimalist Home: More Style, Less Stuff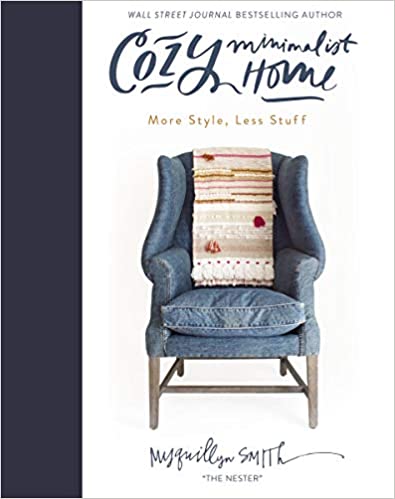 The Cozy Minimalist Home is written by Myquillin Smith. This is the dream of every minimalist to have a cozy home with less but stylish stuff leading to a simpler yet trendy life. This is not a how-to guide but a book containing the journey of a writer and the tips to decorate your home.
It is a story a girl can relate to. It constitutes of how the writer tries to become a minimalist. How she shops and how she bargains while shopping. Myquillin jots down how she got rid of the excessive possessions she had in her home. Her way of describing a step by step guide to decorate the home is very simple and relatable. She has given a lot of unique ideas for decorating the home sweet home and emphasizes hospitality throughout the book.
Authors: Myquillyn Smith (Author)
Publisher: Zondervan; Illustrated Edition (October 23, 2018)
Pages: 208 pages
5. The Minimalist Home: A Room-by-Room Guide to a Decluttered, Refocused Life
This book is written by Author Joshua Becker, also the author of the bestseller The More or less. In this book, Joshua Becker has jotted down that what we are getting is not what we want to buy for the better living but what the marketers want to sell. The author emphasizes that successful family life and happiness never seeks for a large house but a simple house with less area and more people in it.
In this book, each chapter is dedicated to a specific room. Whether it is a bedroom, a lounge, or the pet room, each chapter sets the goals and plans for the respective room and the minimalist checklist you can go through to confirm whether you have reached the goal or not. The book also includes the maintenances guide and the stories of the people who adopted this lifestyle.
Authors: Joshua Becker (Author)
Publisher: WaterBrook (December 18, 2018)
Pages: 238 pages
6. Digital Minimalism: Choosing a Focused Life in a Noisy World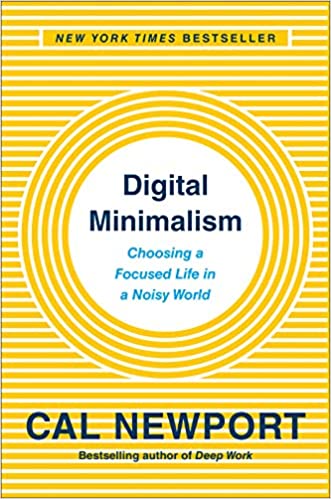 The book is written by Cal Newport. This book is interesting as its name and gives a new philosophy about the use of technology. The use of technology has influenced us a lot, and now there is really a need for a less noisy lifestyle, limiting excessive usage. This book is all about the concept of limiting technological use like social media.
He tells us what tools we should use and how we should use them appropriately. This book is divided into two sections, i.e., The Philosophy of digital Minimalism and the suggestions of how to control the use of digital media. The book is full of tips, ideas, and examples, making it worth reading. It gives an idea of decluttering the use of social media for 30 days to get rid of the addiction.
Authors: Cal Newport (Author)
Publisher: Portfolio (February 5, 2019)
Pages: 302 pages
7. Minimalism: The Path to an Organized, Stress-free and Decluttered Life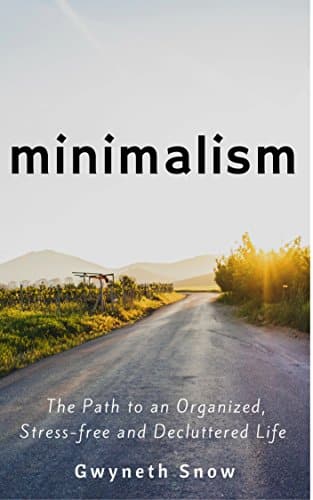 The book is written by Gwyneth Snow that helps you to understand the benefits of adopting Minimalism in your lifestyle. The first section of the book states the history of Minimalism, How the concept has evolved, and the concept of today's Minimalism. It also tells the benefits of Minimalism over a cluttered lifestyle as the more the things we have, the more it is difficult to organize those things.
The next section constitutes of the tips and strategies that you should adopt in order to declutter your life and getting rid of the stress and anxiety while the last section of the book determines how an ideal minimalist lifestyle looks like. The book is a way forward to Minimalism that compels you to adopt a stress-free life and declutter toxic things from your life.
Authors: Gwyneth Snow (Author)
Publisher: CreateSpace Independent Publishing Platform (May 31, 2017)
Pages: 150 pages
8. More Than Enough: How One Family Cultivated A More Abundant Life Through A Year Of Practical Minimalism
The book is written by Miranda Anderson. The writing is exceptionally thought-provoking. Miranda has narrated her own story of how she stopped consuming non-consumable goods for a year and what she and her family learned of this experiment.
The ideas make your life easier by making you realize that you should be thankful for the things you have. At the end of each chapter, the author has given the worksheets incorporating a more practical approach. The book also gives a number of ideas of how we can incorporate the concept practically in our lives. I literally loved reading the book and hooked up with it till the end. It is my favorite book so far and a good read for any minimalist.
Authors: Miranda Anderson (Author), Stephanie Stahl (Editor)
Publisher: Live Free Creative Co.; First Edition (July 9, 2019)
Pages: 202 pages
9. Less: A Visual Guide to Minimalism
This interesting book is written by Rachel Aust, who jots down how to simplify life. Rachel Aust is a Youtuber that defines Minimalism in a very interesting way. The book is amazing and a comprehensive guide for those who are new to the concept. The best thing about this book is that it is free from fluff. It simply determines the step by step approach to Minimalism.
It takes into account a number of areas, including your home decor, cooking, cleaning, wardrobe, and bank account. Rachel Aust has also given a whole new concept as far as organizing is concerned. She emphasizes that settling for lesser also keep you organized as you have very fewer items to think about. It keeps you stress-free and frees you from being overworked.
Authors: Rachel Aust (Author)
Publisher: Alpha (June 12, 2018)
Pages: 144 pages
10. The Minimalist Way: Minimalism Strategies to Declutter Your Life and Make Room for Joy
The Minimalist way written by Erica Layne serves to be a guidebook to those who want to incorporate the minimalist lifestyle in their life. It contains certain tips and strategies that the author finds practical and inspiring enough to draw you towards a simpler life.
Erica Layne herself is a minimalist, and she writes this guidebook very well. The book is extremely practical and lets you know about the strategies you can adopt in order to make your relationships, your home life, and your work-life modest.   It also teaches you to manage your time not in organizing and working all the time but utilizing it to achieve the objectives of Minimalism.
The way Erica defines the strategies is truly wonderful and compels one stuck to it till the end. So, get the copy and end up getting a clear picture of life with the minimalist principles.
Authors: Erica Layne (Author)
Publisher: Althea Press (March 12, 2019)
Pages: 157 pages
11. New Minimalism: Decluttering and Design for Sustainable, Intentional Living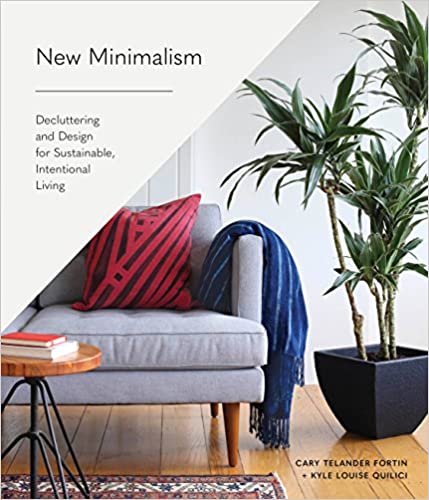 New Minimalism is written by Kyle Louise Quilici that defines a new approach to the old concept of Minimalism. The book not only emphasizes on the conventional concept of decluttering and balancing life but also talks about the issues of consumerism. It provides a number of solutions to those who are overburdened with the excess of material things.
New Minimalism has two parts, i.e., Philosophy and the Practice. The first part defines the approach to Minimalism and few strategies to incorporate it in your home and system, while the second part tells you about building a better and sustainable lifestyle.
The book is absolutely a treat for those who want to experience decluttering their life and finding out the best that can give their life a new and better direction.
Authors: Cary Telander Fortin (Author), Kyle Louise Quilici (Author)
Publisher: Sasquatch Books (January 2, 2018)
Pages: 208 pages
12. Minimalism for Families: Practical Minimalist Living Strategies to Simplify Your Home and Life
The author of the book is Zoe Kim, who extends the concept of Minimalism to the families. It consists of three sections. The first section defines the concept of Minimalism that what it is, and how it affects your family life. It describes how you can introduce this concept to the family, how to reduce family resistance, and how to pursue your spouse and children to embrace Minimalism.
Moreover, the book states the room to room approach of how to decorate all the rooms according to the concepts of Minimalism. The book states the practical approaches, suggestions, and tips that lead to embracing Minimalism. The book is highly recommended for all your family that intend to adopt a minimalist lifestyle.
Authors: Zoë Kim (Author)
Publisher: Althea Press (October 24, 2017)
Pages: 164 pages
13. Minimalism Room by Room: A Customized Plan to Declutter Your Home and Simplify Your Life
The book is written by Elizabeth Enright Philips that provides a room-by-room guide for beginners learning to incorporate the minimalist lifestyle in their life. In the first chapter, the writer highlights the benefits of owning less and the goals of the concept. Each chapter has started with a quote stating great things about Minimalism.
The book consists of seven chapters. Each chapter offers a manageable plan for each room in your house. She has given a lot of tips to carry out the plan and also states the physiological aspects of people. She has also introduced a feeling checklist for the novice who is practicing Minimalism. There are also a number of spreadsheets and sites listed to help the readers decluttering their rooms. The book is a must-read if you want to practice Minimalism in your home.
Authors: Elizabeth Enright Phillips (Author)
Publisher: Rockridge Press (January 14, 2020)
Pages: 210 pages
14. Less: Minimalism, For Real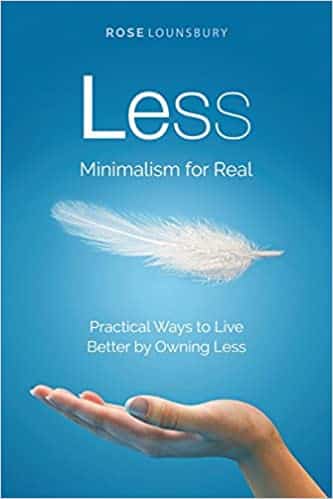 The book is written by Rose Lounsbury. Rose is a professional organizer and a mother of three triplets specifying the need for decluttering your life and home. She has a very practical minimalist approach that is based on her life-changing experiment. The book is mesmerizing and makes you believe the power of Minimalism that has kept this overworked mother, sane.
It is a step by step guide of how to declutter your home. It has real-life examples and solutions to the problems created by the traditional lifestyle. The book is an eye-opener for many who are occupied with excessive work and things. She has well explained the approach that has led her to become a successful businesswoman by considering less as more.  The book is an inspiration for the mothers who are tired of their household chores and want to spend a better life.
Authors: Rose Lounsbury (Author)
Publisher: Niche Pressworks (August 29, 2017)
Pages: 142 pages
15. The Art of Minimalism: A Simple Guide to Declutter and Organize Your Life
The author of this book is Olivia Telford, who describes how to change your life by incorporating the concepts of Minimalism in your lifestyle. In this book, you will discover that decluttering for life does not always mean throwing away the things but organizing your life in a way that you feel stress-free and prosper.
The books cover the utilization of the concept leading to be more productive, The use of the Pomodoro Method to simplify your life, a 30-day challenge to organize the space, The declutter domino effect, How to declutter your organization and to declutter the brain.
I can bet the book is helpful enough to transform your life into a more productive one, so go and get your copy soon.
Authors: Olivia Telford (Author)
Publisher: Pristine Publishing (August 31, 2019)
Pages: 148 pages
16. Minimalism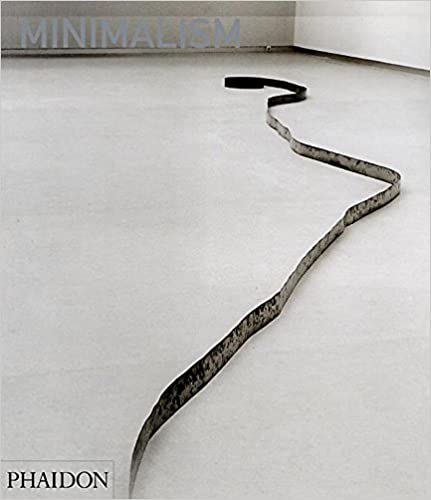 The book is written by James Meyer, who is a specialist in the concept of Minimalism. The book states the output of the world's famous minimalists like Carl Andre, Donald Judd, Dan Flavin, Sol LeWitt, and Robert Morris. This book will introduce you to the Minimalist Art.
The book is simple and uses clear language to deliver for it is written for. It presents a very good image of the work. It helps you to understand the essentials of abstract or conceptual art. All of the popular artists are covered, and the book gives comprehensive and detailed coverage of all the artists. The book is highly recommended for those who want to learn about minimalist art, and it is a must-read if you love abstract art.
Authors: James Meyer (Editor)
Publisher: Phaidon Press; Abridged, Revised, Updated Edition (June 23, 2010)
Pages: 204 pages
17. The Longing for Less: Living with Minimalism
This thought-provoking book is written by Kyle Chyka, who is a born minimalist. Chyka believes that Minimalism has a lot better to offer than those Marie Condo and other followers of this concept have determined. Kyle Chyla is a great observer. He has observed the culture very well seeks to find better ways to incorporate Minimalism rather than trending minimalist concepts that are superficial and glossy.
Chyka's search to get a better lifestyle leads him to spiritualism. He digs into the lifestyle of popular artists like John Cage, Donald Judd, and Julius Eastman, who are the famous minimalists and tries to conclude with a better approach to Minimalism. The book is different than the number of books written on conventional concepts of Minimalism and keeps you stuck to it till the end.
Authors: Kyle Chayka (Author)
Publisher: Bloomsbury Publishing (January 21, 2020)
Pages: 272 pages
18. Minimalism: The practical guide to declutter your life and replace the mindless stuff with time, experiences and meaningful relationships.
The book is written by Ingrid Bjork, who has tried to tell us what Minimalism is, How it helps us to save time, energy, and space for the things that truly matter in our life.  By reading the book, you will be able to understand how Minimalism affects your lifestyle and provide you with the stress-free life you always long for.
The book defines how you can incorporate Minimalism in different aspects of life like Finances, relationships, communication, travel, food and exercise wardrobe, and meditation. It also lists the mistakes one makes while practicing Minimalism. It gives a complete mindset and a guide leading to a stress-free lifestyle that can make a huge difference in your life.
Authors: Ingrid Björk (Author)
Publisher: Independently published (May 20, 2019)
Pages: 135 pages
19. Digital Minimalism: Discover How to Clear the Clutter So You Can Regain Your Focus, Passions and Live Life Again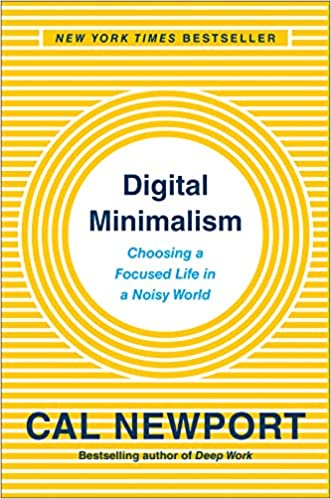 The book is written by Lee Sebastian. Digital media has made your life fast and cluttered. It feels like you are always running in a race that stresses you out. This digital media has reduced spare time because you are stuck in the digital world. It makes you lose the relationship that is far more important than using social media. So, digital media has become a toxic thing in the minimalist world, and le Sebastian has jotted down the ways to eliminate it.
This book covers how you can eliminate digital things from your life, How to incorporate a Digital Detox in your life and how to see your life without a smart device.  The book is great, especially for those who understand the need to reduce the use of technology.
Authors: Lee Sebastian (Author)
Publisher: Independently published (November 7, 2019)
Pages: 93 pages
20. Wabi Sabi – Learning the ancient japanese art of imperfection with thoughtfulness and peacefulness. Conceptual art and Minimalism
Wabi-Sabi is written by Hinata Kobayashi. He has talked about the Japanese and Buddhist concepts of finding peace in the imperfections. This is quite a soothing concept that gives rise to the love of self. It emphasizes on accepting the change and imperfections in one's life and declares it as a key to contentedness and tranquility.
The book covers many significant subjects like Origin and evolution of Wabi-Sabi, State of mind, Soul Nurturing and Wabi-Sabi art, and much more. It teaches you to accept life as it is and enjoy the life to the fullest with all the imperfections and changes it offers. In my view, the subject is quite appealing for the minimalists and those who are tired of pretending to be perfect.
Authors: Hinata Kobayashi (Author)
Publisher: Independently published (December 4, 2019)
Pages: 212 pages
Choosing the Best Minimalism Books
So, here were the reviews of the highly-rated bestselling minimalist books of all times that will definitely lead you towards a better minimalist lifestyle. These books cover almost all the aspects of Minimalism, and you would definitely find one of your interests. I hope that this valuable collection will satisfy your appetite for reading, and you will come up with better ideas on how to live a life with what it offers.