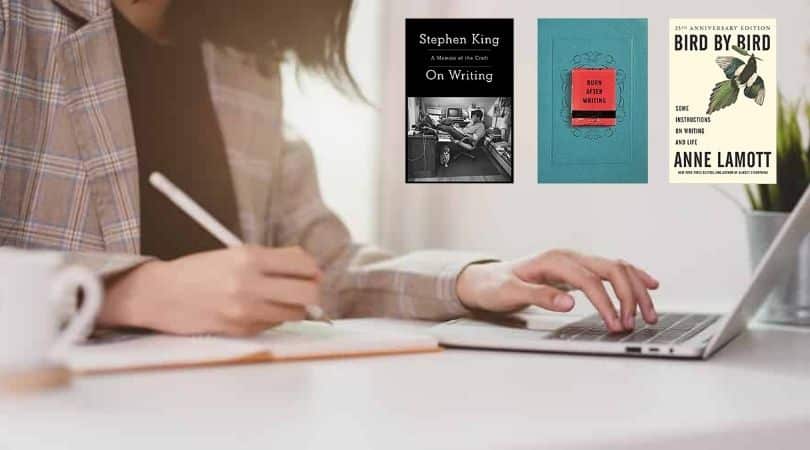 DISCLOSURE: This post may contain affiliate links, meaning when you click the links and make a purchase, I receive a commission. As an Amazon Associate I earn from qualifying purchases.
When you read a book, have you ever wondered how the stories are formed? How interesting the plot seems, and you can't help but think that only a genius can write such work of art. I am here to tell you that that is not the case. If provided with the basic set of tools and guidance, anyone can become a writer.
Becoming a writer can change your life for the better. It will not only give you the empty pages to write but also give you a chance and the ability to impact millions of lives around the world. Everyone can read books, but not everyone knows the art of writing amazing bestseller books. Writing a book can be hard and tiring, but if you have the right skills, then you are good to go.
What are the Best Books on Writing to read?
1

2

3

Book
On Writing: A Memoir of the Craft
Bird by Bird: Some Instructions on Writing and Life
1

Book
On Writing: A Memoir of the Craft
2

3

Book
Bird by Bird: Some Instructions on Writing and Life
A writing book buying guide will not only help you in assessing the kind of books you require for your field of work but also save your time, energy, and money without having to go through a trial run of every writing book that you can find. Some of the best writing books that I feel will be best suited for you have been reviewed for you as follows:
Best Books on Writing: Our Top 20 Picks
Here are some of the best books on writing that you can consider to expand your knowledge on the subject:
1. On Writing: A Memoir of the Craft by Stephen King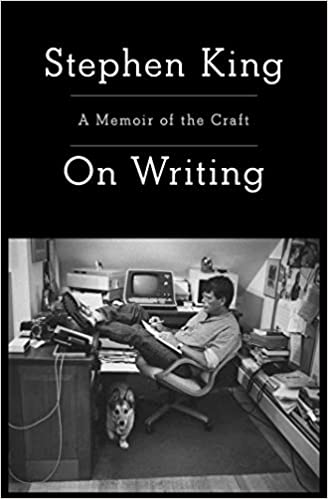 For all the Stephen King fans out there, this is a must-have book for their collection. And for those of you who aren't, then you need to give this book a try. This book is a biography of himself where he first explains where he came from, what his story is, and what circumstances led him into writing. Second, he talks about the mechanics of writing and the necessary tools that one should possess when writing. He discusses the themes and voices, stories, dialogues, and characters and how a writer should build upon these elements. Lastly, the book goes into the accident, which almost took his life. This book not only makes the Reader understand Stephen King as a person but also learns what skills a great writer needs to have.
Authors: Stephen King (Author)
Publisher: Scribner; Anniversary Edition (July 6, 2010)
Pages: 288 pages
2. Burn After Writing by Sharon Jones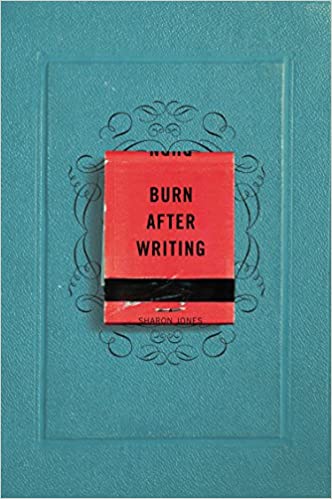 Self-help book that encourages and motivates the readers to pour their hearts out in writing and describe how the events of their day played out. No matter if they make you happy or sad, you must write every day. Reading and reflecting on this book helps you to learn more about yourself: what your passions are, what you aspire to be in the future. So, if you are looking to learn the art of journaling, then this book is definitely for you. It takes you to a journey of self-discovery, and the only catch is that you need to follow what this book advises you to do diligently.
Authors: Sharon Jones (Author)
Publisher: TarcherPerigee (August 4, 2015)
Pages: 160 pages
3. Bird by Bird: Some Instructions on Writing and Life by Anne Lamott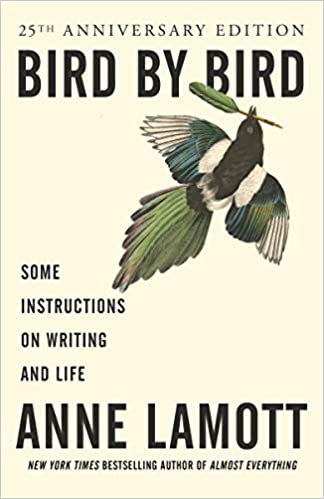 Serves as an anecdote on writing. It is easy to read, and most of the advice is worthwhile. Anne Lamott writes about her life and what got her into writing in the first place. Through this book, she hopes to instill her knowledge into the readers and explains her experiences and what got her through and wants the readers to learn from it and make better choices. She talks about writing as a spiritual activity, and that one should be connected to it not just from their mind but also through their soul. It is a good read and a good purchase. If you are looking to seek motivation in writing, then you should definitely get this book.
Authors: Anne Lamott (Author)
Publisher: Anchor; 1st Edition (September 1, 1995)
Pages: 256 pages
4. On Writing Well, 30th Anniversary Edition: The Classic Guide to Writing Non-fiction by William Zinsser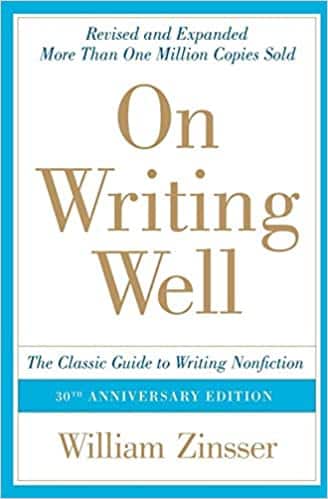 If you want to enrich your writing style, then look no further. This book by William Zinsser explores the art of good writing and highlights the errors that some of us make while writing. This 300-page book focuses on the straightforward method of writing, where he insists upon keeping the prose simple, cut out the excess, to the point verses and economize. You will learn how to be journalistic specific and continue editing your work, which makes it is a great skill to have, and Zinsser gives a great lesson on this through his sense of knowledge, warmth, and passion for writing great literature. It is great for students, teachers, reporters, people in business and the writer themselves.
Authors: William Zinsser (Author)
Publisher: Harper Perennial; 30th Anniversary ed. Edition (May 9, 2006)
Pages: 336 pages
5. The Only Grammar Book You'll Ever Need: A One-Stop Source for Every Writing Assignment by Susan Thurman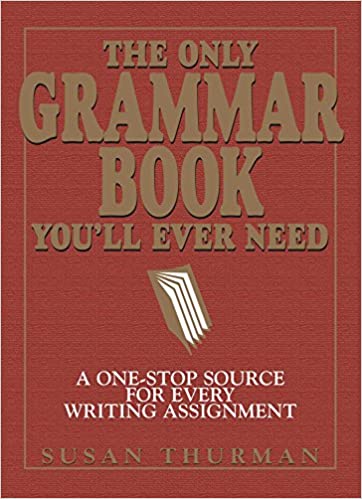 Lighthearted grammar book may not be the only one you might need, but it is the one that you should read. Thurman may no doubt use a light tone for this book, but she definitely uses an authoritative tone in giving advice. The entire book is structured based on the important aspects of writing, which is great for beginners and those who want a refresher course for their skills. It is definitely easy to read and extremely practical, along with good value for money. Extremely useful for writers of all fields and very informative. It not only improves your grammar but also tones your writing skills and develops your idea into the content.
Authors: Susan Thurman (Author), Larry Shea (Author)
Publisher: Adams Media; First Edition (May 1, 2003)
Pages: 192 pages
6. Writing Down the Bones: Freeing the Writer Within by Natalie Goldberg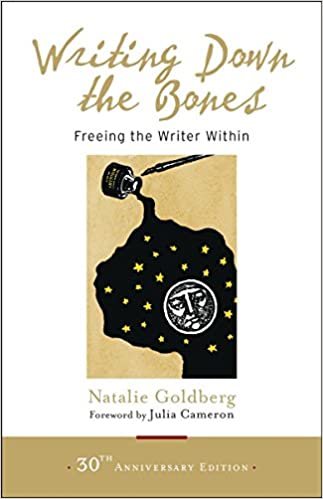 Writing Down the Bones is a great starting point for every individual who is aspiring to be a writer and is super amazing for letting all your creative juices flowing. It is a personal reflection on the writing tools, and it might also work for you. It is easy to read and comprehend what the author is trying to teach through this book as the chapters are short and precise and helps you to brainstorm on the spot. You get an idea of what to write and how to write. It is an encouraging volume and changes your life forever as a writer. Very inspirational, and it might just be what you need to push you towards the art of writing.
Authors: Natalie Goldberg (Author), Julia Cameron (Foreword)
Publisher: Shambhala; Anniversary Edition (February 2, 2016)
Pages: 224 pages
7. On Writing and Worldbuilding: Volume I by Timothy Hickson
Perfect for all the readers and writers and students who struggle with writing creative sections as it supplies all the helpful tips and tricks to ace it. It explores the essence of how a good story needs to be with meaningful characters. It is easy to reference and helps you search for the right and specific things. Hickson also explains the art of bringing worldbuilding and different perspectives together. Thus, making your story, plot, or content more compelling and meaningful. He has a YouTube version of this book by the playlist of Writing series as well, where he goes into everything that he explains here, so do check it out. It's a good purchase and particularly good on the pocket as well.
Authors: Timothy Hickson (Author), Jordon Jones (Editor), Chris Drake (Illustrator)
Publisher: Independently published (March 15, 2019)
Pages: 243 pages
8. Writing Tools: 55 Essential Strategies for Every Writer by Roy Peter Clark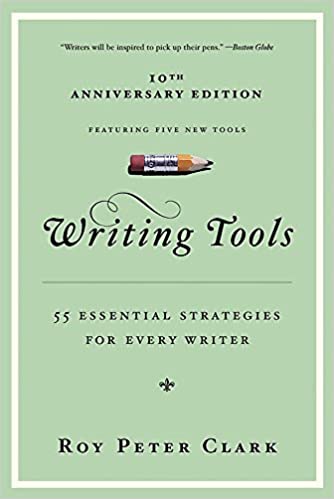 Roy Peter Clark explores the idea of your writing style rather than your content and how correctly you have written it. It is an essential read for every writer who has just begun to write. It focuses on the techniques of writing, which is further broken down into about 50 strategies. He also talks about how to overcome negative criticisms and improve yourself and your work. The chapters are short and informative and are written in a way that illustrates a critical style and a particular toolset. It is recommended that readers and knowledge seekers shouldn't implement all the skills at once. Take it step by step and practice often, and you will surely get there.
Authors: Roy Peter Clark (Author)
Publisher: Little, Brown Spark; 1st Edition (January 10, 2008)
Pages: 288 pages
9. The Writing Strategies Book: Your Everything Guide to Developing Skilled Writers by Jennifer Serravallo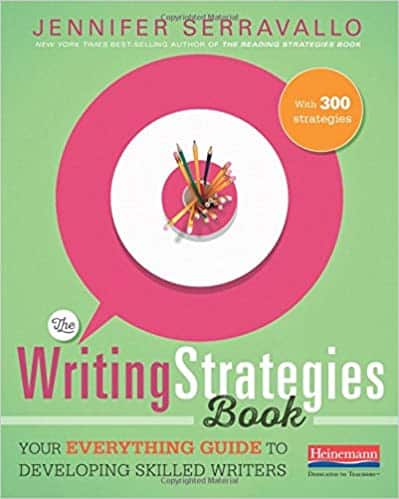 Has been blessing for struggling writers out there, as Serravallo shares about 300 strategies and mini lessons, which help you develop writing skills. It is an excellent source of writing as well as a strategic material for teachers to teach in the classrooms, for students to learn and become potential writers, and for authors struggling with writer's block. It helps develop your thinking process and makes you open to new ideas and aspects of writing. It is an excellent resource for kids who are just learning to read and write, as learning to write from a young age has always proven to be helpful. This book is my A-List resource for teaching how to write. Easy on the pocket and readily available.
Authors: Jennifer Serravallo (Author)
Publisher: Heinemann; Illustrated Edition (January 27, 2017)
Pages: 424 pages
10. HBR Guide to Better Business Writing by Bryan A. Garner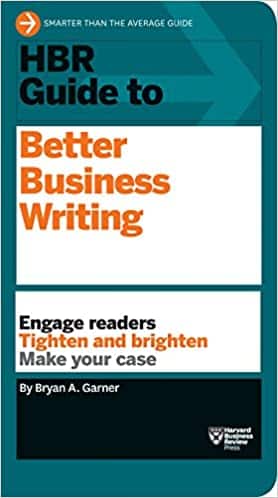 If you are looking for a realistic role model to guide you in writing as well as business, then this book by Bryan A. Garner is perfect. It not only helps you with the basics of business writing but also works your skills up to the expert level.  It will motivate you. It will lift your spirits. Read this book once and read this book twice. Make notes and learn as much as you can from it. Consisting of four sections and twenty-one chapters, this book not only embarks upon the writing concepts but also sheds light on some guidelines and how to apply it. It is a fantastic purchase and an even better handbook that one can have.
Authors: Bryan A. Garner (Author)
Publisher: Harvard Business Review Press; 1st Edition (January 15, 2013)
Pages: 240 pages
11. A Professor's Guide to Writing Essays: The No-Nonsense Plan for Better Writing by Dr. Jacob Neumann
Targeted towards high school and college students who are not only looking towards writing good essays but also improving themselves. It is a step by step guide that will help you to write better essays. But the only key is that you need to practice it and work hard. Dr. Neumann emphasizes on the importance of making your case instead of focusing on the type of essay. Hence, this book is to go for writing great essays. It is pocket friendly and a good value for money.
Authors: Dr. Jacob Neumann (Author)
Publisher: Jacob Neumann (November 3, 2016)
Pages: 118 pages
12. Writing Magic: Creating Stories that Fly by Gail Carson Levine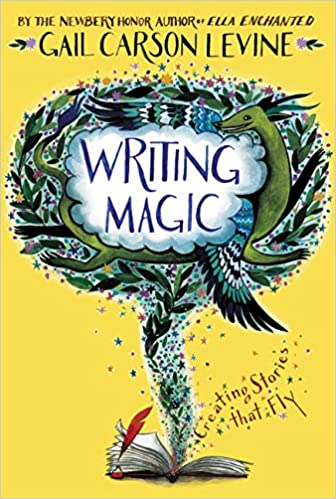 Specially written for young adults and is a perfect read for anyone who has ever wanted to draft a book in their life. This book not only teaches the creation of a good story but also indulges in the essence of practice, discipline, and dedication, along with exceptional tips and tricks and writing exercises for anyone to follow. It communicates the art and power of creative writing and has a deep appreciation for the play of words that anyone who picks up this book would not put it down before finishing it. Excellent book and a great purchase.
Authors: Gail Carson Levine (Author)
Publisher: HarperCollins; Reissue Edition (December 23, 2014)
Pages: 176 pages
13. The Norton Field Guide to Writing (5th Edition) by Richard Bullock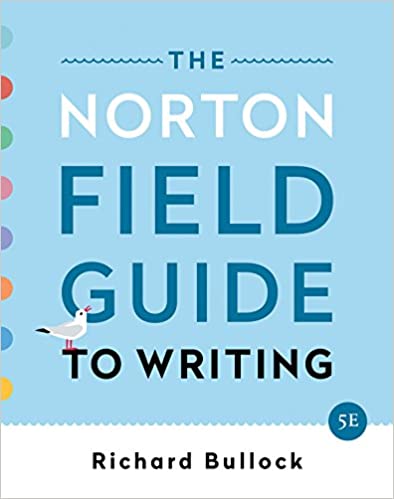 One of the easiest to read books that I have come across. It is straightforward and super helpful if you are a teacher and conducts an English writing class. It has great essay examples and very beneficial for students as well, which provides useful tactics on novice and expert writing. The perfect handbook for experts and doesn't contain wordy grammatical instruction. It also includes how to use APA style referencing and handle rhetorical situations with clear and to the point instructions.
Authors: Richard Bullock (Author), Maureen Daly Goggin (Author), Francine Weinberg (Author)
Publisher: W. W. Norton & Company; Fifth Edition (June 10, 2019)
Pages: 768 pages
14. Writing Science: How to Write Papers That Get Cited and Proposals That Get Funded by Joshua Schimel
Just as the name suggests, this book does live up to what it says. It offers really good writing tools, and it not only points out the common mistakes that most writers make but also gives methods on how to fix them. It is really engaging and very clear in what message it wants to deliver. Very helpful for science writers, but one can recommend it to a greater audience as well. Very helpful for those whose writing involves tons of research papers and proposals. It will not only make them higher in quality but also pristine that anyone would find it hard to fault. Very helpful and very much insightful.
Authors: Joshua Schimel (Author)
Publisher: Oxford University Press; Illustrated Edition (November 29, 2011)
Pages: 221 pages
15. The Writing Revolution: A Guide to Advancing Thinking Through Writing in All Subjects and Grades by Judith C. Hochman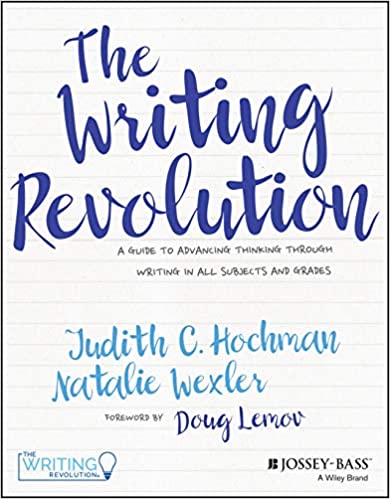 Excellent for teachers as it holds useful resources that they can use to instruct their students. So, if you are an English teacher, then this book is for you. It includes quick writing mechanics. Hochman emphasizes the work at the sentence level, which is great. Also, it teaches note taking and supports the planning process before every write. Very comprehensive and instructional and lays the foundation of good writing skills, which are not only readable but also applicable to the real world. It is great for learning, and I can guarantee it will definitely produce strong potential writers. It is an ideal resource for new aspiring teachers by encouraging them to think more boldly and deeply. Great purchase and a must-have for every teacher.
Authors: Judith C. Hochman (Author), Natalie Wexler (Author), Doug Lemov (Foreword)
Publisher: Jossey-Bass; 1st Edition (August 7, 2017)
Pages: 304 pages
16. 5,000 Writing Prompts: A Master List of Plot Ideas, Creative Exercises, and More by Bryn Donovan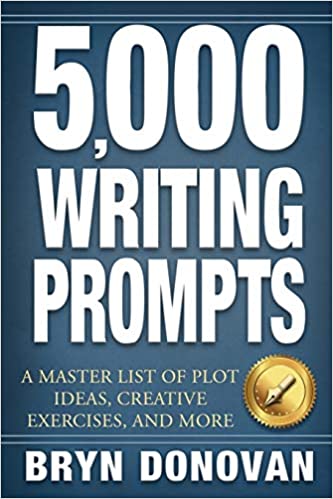 If you think you don't need this book, then think again! This book is a perfect read for all the bloggers and fiction writers out there and is a must-read if you want to gather ideas for different scenes and settings and write the ideal plot. It gets your creative juices flowing and contains excellent prompts and an easy reference for all writers, especially if you are a fictional writer or run a blog. This book will never disappoint. It is a must-have book and should definitely be there on your shelf. It is a good purchase and an excellent read.
Authors: Bryn Donovan (Author)
Publisher: Munds Park Publishing (March 6, 2019)
Pages: 453 pages
17. Writing Literature Reviews by Jose L. Galvan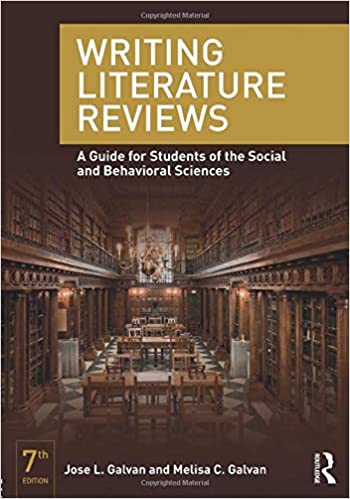 An easy and comprehensive guide to writing the perfect literature review. It may serve as a handbook for all academic writers in general. Most of the chapters are divided into easy guidelines, checklists, and steps in sequences and lays emphasis on the do's and don'ts when writing literature reviews. It is a step by step guide, which will be not only remarkable for aspiring writers but also exceptional for practice for students with many examples for every situation. It serves as an ideal supplement for research and critical writing. Other than this, it also lays the foundation of the nine-model literature review. Super comprehensive. A great purchase and easy on the pocket.
Authors: Jose L. Galvan (Author), Melisa C. Galvan (Editor)
Publisher: Routledge; 7th Edition (April 5, 2017)
Pages: 288 pages
18. Writing with Style: Conversations on the Art of Writing by John R. Trimble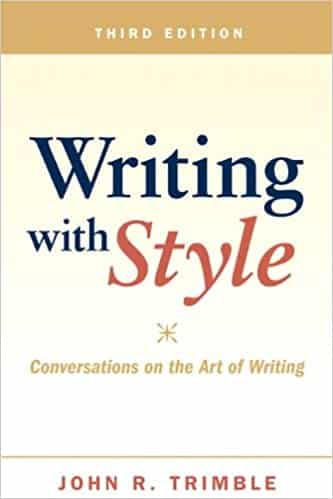 John R. Trimble takes a unique approach in writing this book that you might not often find in other writers. In this particular book, he is quite laid back, and once you read it, you can see how the writing style of the author is so relaxed, jolly and has a great sense of humor. This book is so specific, and you can see that the author does not ramble on. Instead, he quotes the best experts and writers out there to place his argument and advice. Rarely, you find a book that is genuine and heartfelt. This book will not only improve you but also give you a feeling of welcome into the world of writing. Just as the title, the author definitely delivers this book in style.
Authors: John R. Trimble (Author)
Publisher: Pearson; 3rd Edition (December 20, 2010)
Pages: 208 pages
19. Writing Fiction, 10th Edition: A Guide to Narrative Craft by Janet Burroway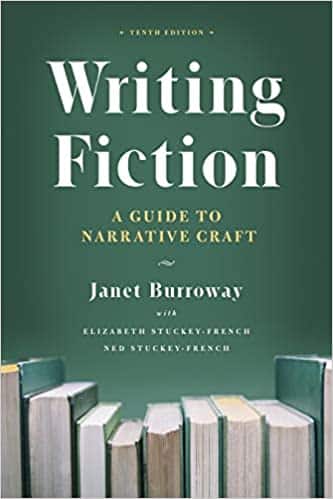 Writing Fiction pretty much covers everything you need to know about how to write world lass fiction. Super comprehensive, and it is an excellent study for both as a student as well as a teacher. The main focus of this book is literary fiction, which is great because you don't find many books on the topic. It brushes up your techniques through various examples and is divided into several editions. Hence, it is always better to go through those and take a quick refresher on the skills learned before. Perfect for enhancing your creative writing skills and motivating you throughout your writing journey.
Authors: Janet Burroway (Author), Elizabeth Stuckey-French (Author), Ned Stuckey-French (Author)
Publisher: University of Chicago Press; First Edition (April 1, 2019)
Pages: 240 pages
20. Pity the Reader: On Writing with Style by Kurt Vonnegut
Pity the Reader is a delightful read written by the student of the late author Kurt Vonnegut who gave not only a piece of amazing advice on good writing but also an insight on his life. This book is very sincere and so heartfelt that one can easily say it was a worthwhile read.  It is a very well written and well researched and informative book that is full of amazing food for thoughts. It is a great book if you are a fan of Kurt Vonnegut and if you like honest criticisms to improve yourself as there are his words quoted from his life throughout the book, which were brutally honest and not sugar-coated.  It is a compelling collection of writing advice, and one can learn a lot from it.
Authors: Kurt Vonnegut (Author), Suzanne McConnell (Author)
Publisher: Seven Stories Press (November 5, 2019)
Pages: 432 pages
Choosing the Best Books on Writing
The most significant power that a person can possess in this world is the power of the pen. With it, you can shape anything, narrate anything, be it an event or someone's life. This tool has the potential to change the world as it has been for centuries. The writing books in this buying guide will not only help you in becoming a better writer but also help you to think broadly in this fast-moving world. To record history for future generations to come. To impact the lives of millions of people and to touch the hearts of those who can't express themselves. Writing is for everyone, and with ample practice, you can achieve anything.