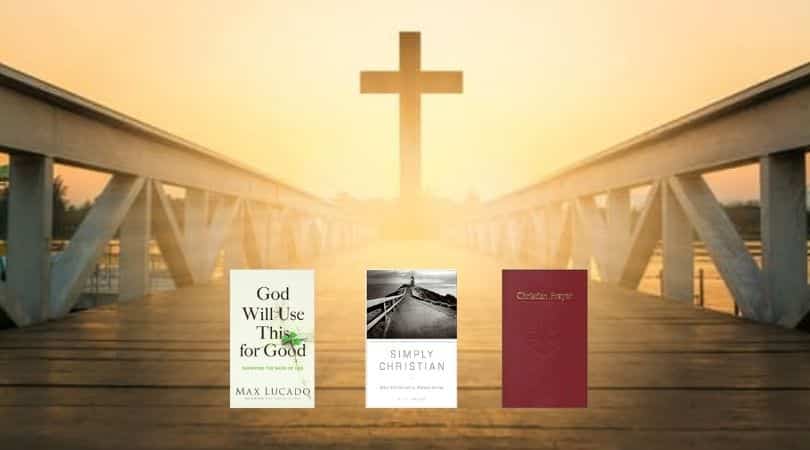 DISCLOSURE: This post may contain affiliate links, meaning when you click the links and make a purchase, I receive a commission. As an Amazon Associate I earn from qualifying purchases.
Learning more about the Christian faith can be an excellent way that you can learn about one of the world's most popular religions as well as a wealth of community and morality based principles. Whether you would like to learn more about Christianity from a historical perspective or it is your goal to learn more about Christianity so that you can expand upon your own faith, there are a wide range of books that you can use to guide your learning.
What are the Best Christian Books to read?
1

2

Book
God Will Use This for Good: Surviving the Mess of Life
Simply Christian: Why Christianity Makes Sense
1

Book
God Will Use This for Good: Surviving the Mess of Life
2

Book
Simply Christian: Why Christianity Makes Sense
If you are studying to be a minister or you would simply like to improve your knowledge, it can be tough to wade through all the material that's available on Christianity.
Best Christian Books: Our Top 20 Picks
If you're interested in finding a good starting place in Christian literature, here are some of the best Christian books to consider:
1. God Will Use This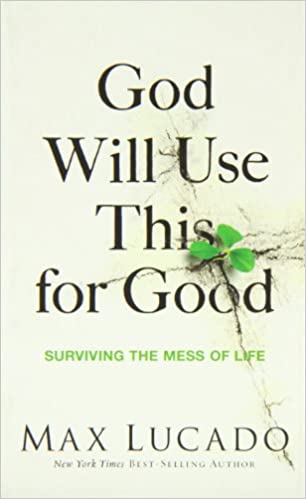 God Will use this is a book from Max Lucado. It looks into stories from the old testament and showcases ways in which people were tested and how they overcame these issues. When we consider feelings in our own life such as feeling forgotten, dismissed or challenge, this is a book that brings on hope. The goal of this book is to introduce new perspectives on how you can survive the mess that is our lives. Understanding how important figures from across history were able to overcome and how joseph and others were able to trust in god, even in trying times, we can start to see just how we may be able to trust in god in trying times as well. From this best-selling author, we find messages of hope. Lucado has written for Hallmark as well as a series of apparel companies and his hopeful message shines through here.
Authors: Max Lucado (Author)
Publisher: Thomas Nelson; 8.11.2013 Edition (September 17, 2013)
Pages: 51 pages
2. Simply Christian Christianity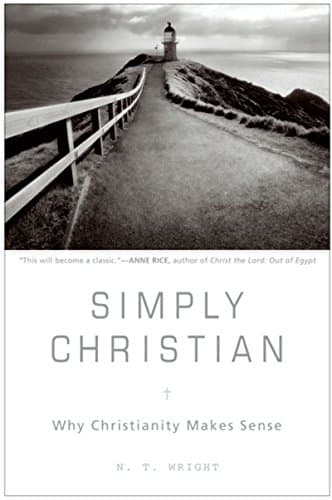 N.T. Wright takes on a book called simply Christian the details Christianity from an Anglican perspective. Wright is a biblical scholar as well as a well renowned Anglican Bishop. This book is considered a step-by-step approach to questions throughout Christianity and it offers explanations for skeptics as well as some of the most common questions that even the most devout Christian may have. With explanations for a wide range of principles throughout Christianity, this is a beneficial book for those that would like to enjoy a renewed sense of faith, brought on by a true expert in the Christian faith.
Authors: N. T. Wright (Author)
Publisher: HarperOne; 1st Edition (April 25, 2009)
Pages: 260 pages
3. Christian Prayer
Christian Prayer: The Liturgy of the hours is a book first published in 1976 by the Catholic book publishing company. It's a one volume edition of a series of internationally acclaimed texts. There are morning and evening prayers available in this book for an entire year. The Christian prayer book introduces a series of prayers which can be common in the Catholic faith and also teach individuals about the process of learning more in Christian prayers which remain extremely important to the Christian faith. Whether you're interested in a full 365 day guide into prayer or you could use some explanations on popular Christian prayers, this is a book which could be beneficial to you.
Authors: Catholic Book Publishing Co (Author)
Publisher: Catholic Book Publishing; 1st Edition (January 1, 1976)
Pages: 2080 pages
4. Christian Beliefs Twenty Basics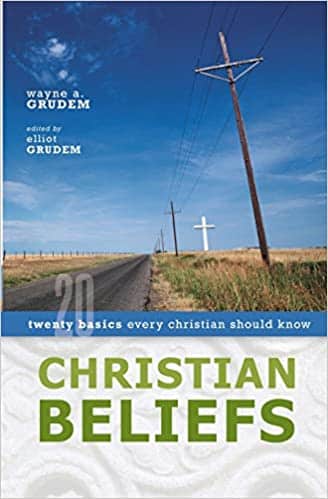 Not every Christian will go to seminary school or achieve a knowledge of the teachings that every minister should know from the Bible. Theology can be especially important in helping us live a quality lifestyle. Even if you are a new Christian, or you've just started to become a believer in Jesus Christ, the basics of faith can be an excellent building block to living your life and respecting other people. These 20 basics that every Christian should know can give you the building blocks for faith and a standard set of rules that you can use for modern life to live from a more Christian perspective. The book has been quite prized by teachers and pastors worldwide and it stands as an excellent novel for learning the cornerstone of Christian beliefs.
Authors: Wayne Grudem (Author), Elliot Grudem (Author)
Publisher: Zondervan Academic; unknown Edition (November 13, 2005)
Pages: 160 pages
5. Christian Gratitude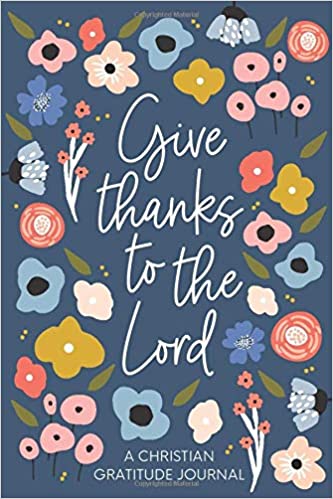 Christian Gratitude is a Journal which is designed to help you express gratitude in your day-to-day life. Gratitude is a concept that is commonly used in world religions and it remains a staple of Christianity as well. This self exploration Journal activity can help you to truly appreciate the biggest things in your life as well as some of the simplest joys that you may have in your lifestyle as well. Using these exercises you will list out a series of things that you are thankful for each week as well as partake in a weekly Scripture reading. This is a book that can help you feel more appreciative of your day-to-day life. You can gain new perspective on what is most important to you with these activities.
Authors: Pretty Simple Press (Author)
Publisher: Pretty Simple Books (July 19, 2019)
Pages: 116 pages
6. 50 people Every Christian Should Know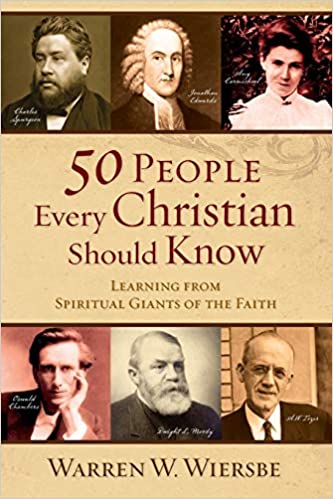 50 people every Christian should know is a book about learning from some of the most important people in the Christian faith. The stories are not of great historical Christian leaders but rather the individual stories of people that were able to use their faith to overcome overwhelming odds. The goal of learning from these spiritual giants is to assist with providing words of encouragement and inspiration to readers who may be on their own uncertain journey through life. Warren W. Wirsbe has collected a wide range of stories from some of the most important people throughout history and shared them in this unique collection of Christian stories.
Authors: Warren W. Wiersbe (Author)
Publisher: Baker Books; Combined Edition (April 1, 2009)
Pages: 398 pages
7. Christian Essentials
The Logic of god is a series of 52 essentials for guiding faith. With inspiring messages of personal hope and the loving nature of god, this is a series of stories about life dilemmas. It can often be easy to understand the principles of Christianity and some of the reasons to live life according to the estimates of Christianity. In this book however, we can begin to see how the devotion to Christianity has been able to guide people through important events and help inspire people for the future. With a series of biblical facts as well as stories that apply to these biblical teachings, the Logic of god can help new Christians and readers to understand more about how to achieve peace in their lifestyle, why prayer matters, how to make sense of suffering and more.
Authors: Ravi Zacharias (Author)
Publisher: Zondervan (April 2, 2019)
Pages: 320 pages
8. Christian Counselling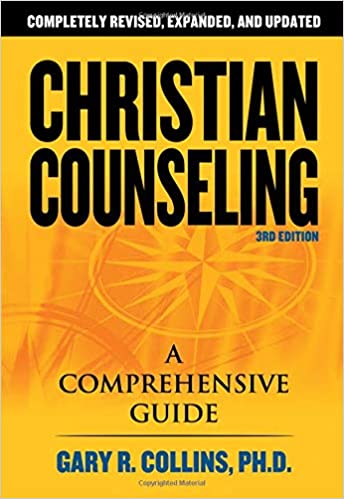 Christian counselling is a resource from Gary R. Collins in a third addition that provides updated and extensive coverage for a series of common issues that seek many people through counselling. This is a Christian perspective on counselling and a self-help book that can assist with managing anxiety, abuse, grief,  marriage and relationship problems, addictions, various crises and more.written clearly and designed to be easy to read, this is a practical and extremely useful guide that can assist with helping people develop new skills and improve their skills for counselling others as well. Whether you are going to be entering into a job as a pastor, or you want to provide more support as a community member, this book on counselling can be especially beneficial for those that would like to better understand human behaviour and have a primer to counsel others.
Authors: Gary R Collins PH.D. (Author)
Publisher: Thomas Nelson; 3rd Edition (January 14, 2007)
Pages: 976 pages
9. Christian Theology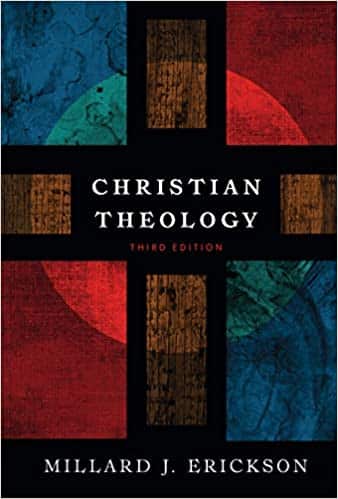 Millard Ericsson is a leading evangelical author that has produced a best-selling textbook that's regularly revised and updated. The latest edition includes a series of feedback from students and professors that have used the book over time. The comprehensive introduction covers subjects on the Bible as well as various positions on Christianity. The third edition of this diligent textbook offers some of the basics of what it is to be a minister, Christian life and the basic principles of Christianity.
Authors: Millard J. Erickson (Author)
Publisher: Baker Academic; 3rd Edition (August 15, 2013)
Pages: 1200 pages
10. Christian Writings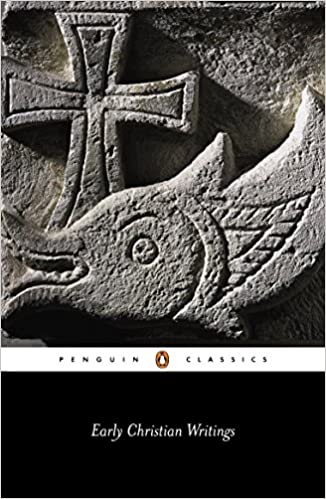 Early Christian writings is a volume that can help you cast a new light upon the emerging organization and traditions on the church even in its infancy. The selection of letters and the logical treaties that are shared here come from a group called the apostolic fathers. Many of these individuals are considered to be the true descendants of the apostles. There are translated tomes here that can help you explore some of the earliest writing in Christianity and the way that some of the earliest Christian followers would have interpreted Christian ideals. Andrew Louth and Maxwell Staniforth introduce and translate some of the earliest formations of Christian texts here.
Authors: Andrew Louth (Editor), Maxwell Staniforth (Translator)
Publisher: Penguin Classics; Revised Edition (September 1, 1987)
Pages: 208 pages
11. Christian Church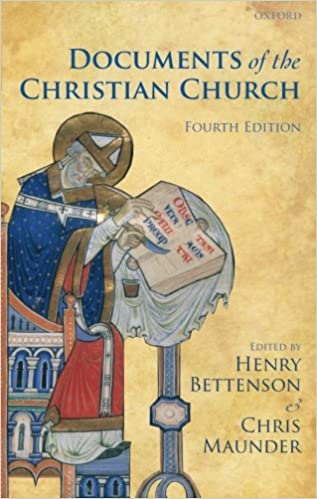 Documents of the Christian church is a selection of writing from some of the most important moments in the history of Christianity. Established as a link to classic reference work, Henry Bettenson and Chris Maunder brought a series of recent Christian writings and ancient theological tomes to provide insights into the evolution of Christian faith. With the race dating back to the second Vatican Council, there are moral debates shared in this solution that can help guide contemporary ministers and assist with the way that Christian methodology would have developed over time.
Authors: Henry Bettenson (Editor), Chris Maunder (Editor)
Publisher: Oxford University Press, USA; 4th Edition (November 15, 2011)
Pages: 554 pages
12. Calvin Institutes Christian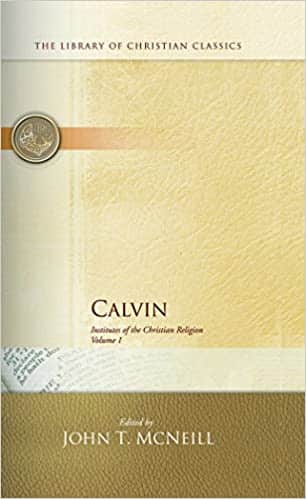 This definitive English-language edition of the institutes of the Christian religion is a two-volume set produced by John T. Mcneill. Previous versions have been translated into Latin, English, German and French. New bibliographies have also been added to deliver new sources for Calvin's writing. Although there are a series of vivid theological terms in this language, the translation delivers a huge degree of accuracy and produces a readable journal on the nature of Christianity and how it has evolved through years. Contemporary readers can engage these original ideas of Christian theology and explore how the church has evolved throughout centuries. If you are looking for an excellent and historical exploration of the Christian faith, this is a heavily studied book that could be excellent to look at from a professional perspective.
Authors: John Calvin (Author), John T. McNeill (Editor), Ford Lewis Battles (Translator)
Publisher: Westminster John Knox Press (June 1, 1960)
Pages: 1800 pages
13. Theology Intro
Christian theology and introduction is a book that covers some of the main concepts of the elegy in a textbook style of precision. The rewritten sixth edition has a series of features that extend the material and introduce companion resources. As an ideal introduction to theology for students, this is a solution that will help you build your early knowledge to perhaps one day become a minister or explore more of your faith. As the 25th anniversary of this textbook, the newest version of the Alister E. McGrath study of theology includes a two color design and a focus on contemporary theology and postcolonial theory. Briefly explored are feminist theory, development of world theology and more. The textbook is an excellent resource for those that would like to maximize their understanding of theology, Christianity and academic theories behind the faith itself.
Authors: McGrath (Author)
Publisher: Wiley-Blackwell; 6th Edition (September 16, 2016)
Pages: 516 pages
14. Christian Ethics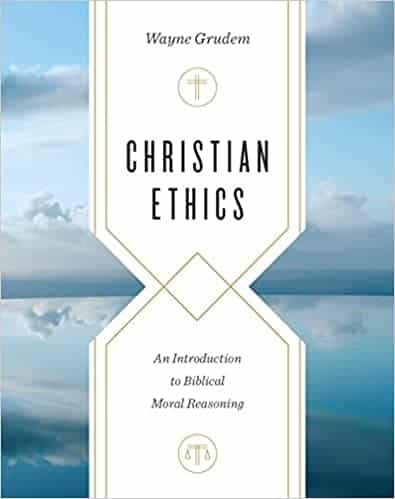 Christian Ethics is a book from best-selling author and professor Wayne Grudem. It introduces a series of ethical dilemmas that we all face and then talks them through using biblical and moral reasoning. If you have never heard of faith-based reasoning, the Christian ethics guide draws from more than 40 years of experience in the field. Including poverty and wealth, marriage and divorce, abortion, euthanasia, business practices and more you can gain a newfound understanding in ethics and discover improvements for managing yourself even in extreme the challenging situations. Explore what it means to use Christian at that and consider this book as a guide to solving problems from the perspective of Christianity.
Authors: Wayne Grudem (Author)
Publisher: Crossway (July 31, 2018)
Pages: 1296 pages
15. Christian Doctrine
As a leading Evangelical scholar, Millard Erickson is famous for breaking down ancient Christian ideals into modern concerpts. The Christian doctrine in the third edition is a thoroughly revised textbook that is far less technical than the classic version of Christian theology. The overall goal of this textbook is to reach out to students and pastors to provide a basic foundation for Christian life. The newest version of Christian doctrine includes a supplement of new web materials that can be used by professors and students to guide their learning. The material involved in this book can make sure that any minister or individual studying the Christian faith can survey more contemporary ideas and build positions based on their knowledge of older and newer texts in Christianity. The book serves as a fitting guide for those that are studying to become pastors and for those that would like to build a strong knowledge of modern Christianity and its ideals.
Authors: Millard J. Erickson (Author), L. Arnold Hustad (Editor)
Publisher: Baker Academic; 3rd Edition (August 18, 2015)
Pages: 512 pages
16. Christianity for People who aren't Christians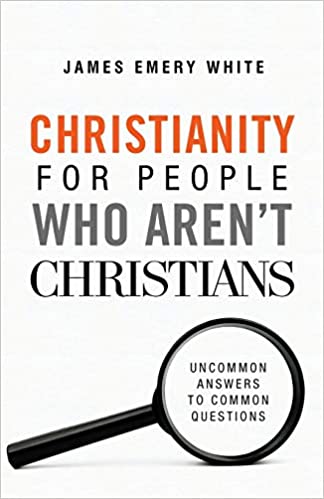 Christianity for people who aren't Christians is a book that is suited to people of different faiths as well as aithests. This is a practical and insightful guide for those that are interested in experiencing spiritual growth. If you are having difficulty with navigating faith or even investigating the idea of faith, James Emery White has produced a unique guide that can be an extremely important book for navigating the concept of faith itself. It's likely that you may have common questions regarding the idea of faith and why it may be important to other people in your life. With the help of this book, you can work at properly understanding the concept of faith and why it remains so applicable to the lives of many worldwide. With hopeful modern stories and a direct path to the heart of the Christian faith, this remains a book that you can use as your personal guide to understanding more on Christianity as a whole.
Authors: White (Author)
Publisher: Baker Books; Illustrated Edition (November 5, 2019)
Pages: 240 pages
17. Exploring Christian Theology
Dallas seminary professors Nathan Holsteen and Michael Svingel share key doctrines from the Christian faith here. There are parts of how to form a foundation in Christianity as well as information on some of the most important figures in Christianity including the Holy Spirit, father and son. These authors explore some of the most in-depth concepts I'm Christianity in a stylistic format. Whether you are interested in learning more about the Bible, becoming a pastor or you would simply like to understand god a bit better, this is the perfect exploratory guide to help you build a better foundation in understanding and Christianity.
Authors: Holsteen (Author)
Publisher: Bethany House Publishers; Illustrated Edition (November 18, 2014)
Pages: 272 pages
18. Christian Life Theology and Lordship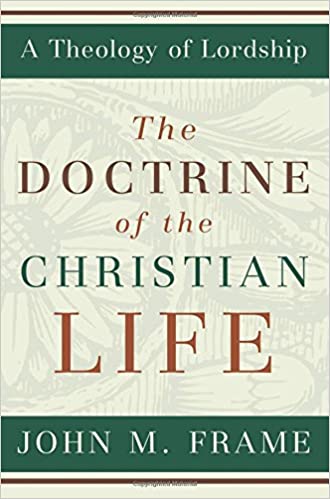 John M. Frame includes this geology of Lordship in the doctrine of Christian life. This third volume of the textbook focuses primarily on the nature of biblical ethics, ethical decision-making as well as an analysis of ethical teaching in the Bible. With an in-depth focus on the 10 Commandments and a discussion related to the human culture of Christ, there are some highly unique ideas shared within this theory book. The benefits of this book include a series of characteristics that could aid any prospective pastor or a person that would simply like to expand our knowledge of epic's. As ethics stand as one of the largest principles and Christianity, if you are interested in how you would apply modern ethics to Christian ideals in today's age, this could be a book that could assist you. The emphasis on how Christianity matured and how ethics are commonly interpreted through biblical stories can all be covered over the course of this book. This could be highly useful for someone that is interested in expanding their knowledge of lordship and theology moving into the future.
Authors: John M. Frame (Author)
Publisher: P & R Publishing; First Edition (June 6, 2008)
Pages: 1104 pages
19. Christian Man Conversation Issues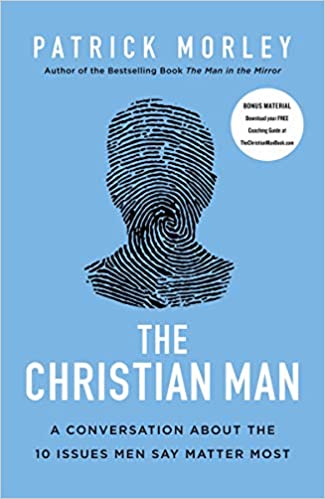 The book, The Christian Man: A conversation about the 10 issues men say matter most detail some of the most important stories and questions that many modern Christian man have in their lifestyle. With details on identity, life balance, marriage, friendships, lust, culture and more, the author Patrick Morely shares profiles from modern Christian man and how they are finding their place in the world. The book is designed to speak straight to men worldwide and dive into the core issues that many Christian men are wrestling with. The book is extremely encouraging and it can help to make sure that the soul can be properly enriched on what modern Christian manhood entails. If you are struggling with relating Christian ideals to the life of a modern man, this can be a helpful guide for your future. This could be the perfect book for those entering professional positions in the Christian faith as well as for the average modern man.
Authors: Patrick Morley (Author)
Publisher: Zondervan; Author's Signed Edition (May 21, 2019)
Pages: 256 pages
20. Christian Self Mastery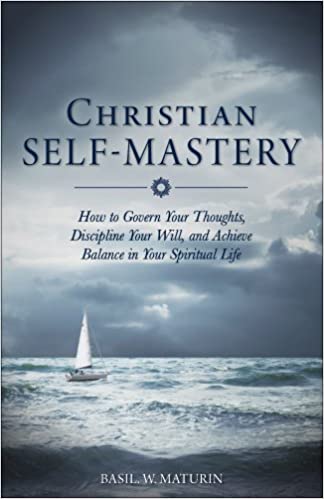 Christian self-mastery is a book from Basil W. Maturin and is designed as a novel to help you achieve balance in your life. Achieving it spiritually balanced lifestyle means disciplining your will and learning how to appropriately govern your thoughts. The author poses a number of questions from the perspective of the Christian faith on how you could improve your knowledge of your own desires, fears and motives. Taking an introspective approach to Christianity and Christian ideals will help you to find your truest passions and learn how you can achieve a greater balance with your most important desires. Making progress in the most vexing areas of your life can require true dedication and throughout this book, you will be able to use the Christian faith to find a relationship with god and to work at finding your own steps for putting your passions first.
Authors: B. W. Maturin (Author)
Publisher: Sophia Institute Press; Abridged Edition (March 1, 2001)
Pages: 240 pages
Choosing the Best Christian Books
If you would like to learn more about Christianity and how you could be using Christian ethics in your day-to-day life, these are some excellent starting points from gifted authors and experts in the field. Studying Christianity isn't just useful if you're planning on becoming a pastor, studying some of these ideas can be a great idea if you would like to learn more on ethics from a philosophical perspective or if you are simply interested in enriching your life and working at approaching your motivations for the future.
The books that we've included on this list feature items that can help you take an in-depth leap into some of the early works of Christianity, they can help you truly understand how Christianity evolved as a faith and how you can apply some of the older ideas and Christianity to modern problems. While it is not always easy to determine how the nature of Christianity should apply to our modern world, these authors have attempted to use their expertise and the life experience of figures throughout Christianity to relate important lessons to the readers. Whether you're interested in expanding your own faith or simply exploring your knowledge of Christianity, these books can be a great starting point to help you with guided learning in Christianity for the future.