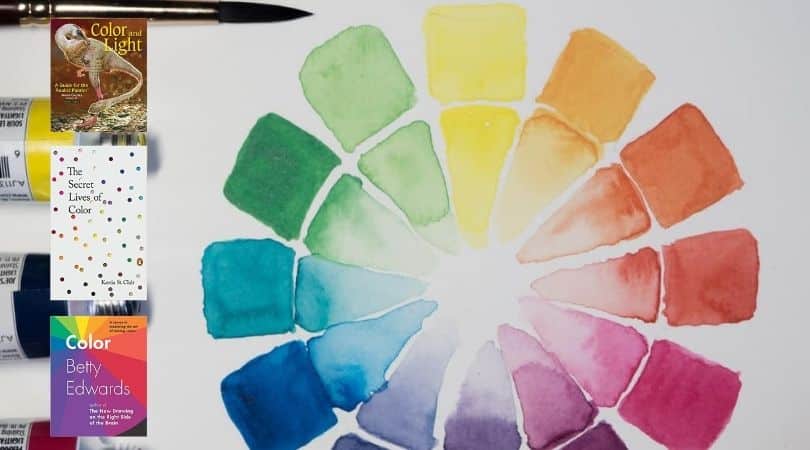 DISCLOSURE: This post may contain affiliate links, meaning when you click the links and make a purchase, I receive a commission. As an Amazon Associate I earn from qualifying purchases.
Colours are the essence of beauty. They present your aesthetic sense and communicate different thoughts, concepts, and relationships. Therefore, if you are a colourist or an artist, you may have a better idea of the colour theories and the books written on them. These books are a must-read if you love colours and play with them professionally. The colours communicate as your words do, so any artist needs to understand the colour theories, and if you are an artist, then this review will be of great help to you.
What are the Best Color Theory Books to read?
1

2

3

Book
Color and Light: A Guide for the Realist Painter (Volume 2) (James Gurney Art)
The Secret Lives of Color
Color by Betty Edwards: A Course in Mastering the Art of Mixing Colors
1

Book
Color and Light: A Guide for the Realist Painter (Volume 2) (James Gurney Art)
2

Book
The Secret Lives of Color
3

Book
Color by Betty Edwards: A Course in Mastering the Art of Mixing Colors
These books communicate the fundamentals and concepts that are significant to understand what colours communicate at any platform, what the relationship between them is, and how they can help us to present something. They also tell us what colour management, colour consistencies, colour adjustments are to make your work more lively and meaningful.
There are many tutorials and guides available online, but having a good book as a guide book can make a huge difference, especially for those who like reading a book. That is why; I have brought a detailed review of a few of the bestselling books written on colour theory. Just scroll down a bit and check out what is inside.
Best Books on Color Theory: Our Top 20 Picks
Here are some of the best color theory books that you can consider to expand your knowledge on the subject:
1. Colour and Light: A guide for the realist Painter(Volume 2)
Do you want to become a realist painter, then colour and Light by James Gurney is a must-buy. James Gurney is the writer of the bestselling Dinotopia series. Colour and Light is his second book on the topic of arts and colours backed by careful research on colours and light. Colours and light are the fundamental subjects of arts, and James Gurney has tried to explain both of them theoretically as well as practically. The book begins with an appreciation to many of the underrated artists who mastered the use of colours and lights.
This book covers many aspects of light and colours. It explains how light change forms, different properties of colours and pigments, and the effects of the atmosphere on these fundamentals. The book is a comprehensive tool for an artist to incorporate the learnings in the art he delivers. He also exhibits his mesmerizing paintings in the book to make you more interested in what he explains.
Authors: James Gurney (Author)
Publisher: Andrews McMeel Publishing; Illustrated Edition (November 30, 2010)
Pages: 224 pages
2. The Secret Lives of colour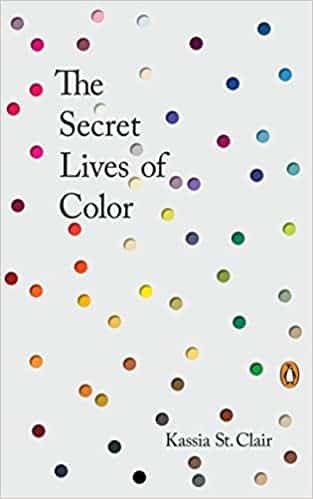 The Secret lives of Colors is a colourful volume written by Kassia. St. Clair in a very amazing way. The book is a fascinating combination of language, culture, and art that never lets you get bored. The book is written beautifully, featuring the fascinating history of colours and the stories behind them. The book tells the unusual stories of seventy-five stunning shades of colours.
The book is backed by research and a combination of colours with human civilization. The book is quite thoughtful and keeps you stuck to it till the end. Usually, the books on colour theories are quite boring, but this book is interesting enough to win the hearts of most of the readers. It seems like Kassia. St. Clair is obsessed with colours and infused her obsession very artistically in the Secret Lives of Colors.
Authors: Kassia St Clair (Author)
Publisher: Penguin Books; Later Printing Edition (October 24, 2017)
Pages: 320 pages
3. Colour By Betty Edwards: A course in mastering the art of mixing colours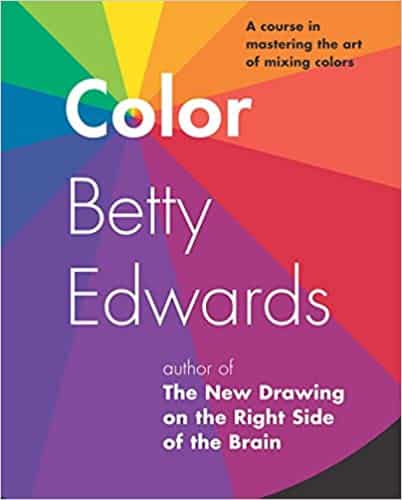 Professor Betty Edwards, Art's teacher at the University of US, is the writer of this useful course. The first thing that grabbed my attention is the amazing cover. The previous book of Betty explained how to draw while this book is a successful step towards painting. She has infused the book with enormous practical knowledge of colours.
This book is a comprehensive how-to guide about colour theory. It explains How to see colours, How to use them, and how to mix them. The book contains 125 colour images and exercises that help you to understand the concepts easily. This classical book will make you understand the psychology of colours, colour balancing, and harmonizing colours in the environment.  Another interesting aspect that this book explains is the transformation of colours into its opposites.
Authors: Betty Edwards (Author)
Publisher: TarcherPerigee; Illustrated Edition (September 23, 2004)
Pages: 224 pages
4. Colour Choices: Making Color sense out of colour Theory
This book is written by Stephen Quiller, who is an internationally recognized artist and famous for his bestselling books written on the subject. This book is also a stunning success and a useful piece of guide for those who want to excel in their style of colouring.
Quiller has a unique way of teaching through his own "Quiller Wheel". This wheel features about sixty-eight colours. Quiller tells the readers how they can mix these colours to get a perfect artwork. Moreover, he has also given a step by step approach to create five colour schemes. This book will make you understand how to use the colours in the most striking way that brings the best out.
Authors: Stephen Quiller (Author)
Publisher: Watson-Guptill; Revised ed. Edition (February 1, 2002)
Pages: 144 pages
5. Colour Mixing Bible: All You'll ever need to know about mixing pigments in oil, acrylic, watercolour, gouache, soft pastel, pencil and ink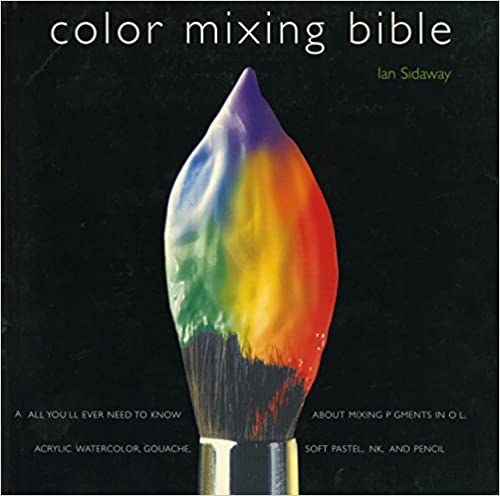 Ian Sidaway's Color Mixing Bible is a very useful book for beginners who need a guidebook. It consists of many sections that explain the science of colours and the way you can mix colours with oil, acrylics, watercolours, inks, and pastels. It contains many charts that explain how to mix colours.
The book is full of tips and techniques. It contains a bundle of information that makes you understand the colour theory in detail. The topic it covers include determining the strength and capacity of colours, how to choose a colour palette, arrange and organize the colours, and optical and physical mixing techniques.
Authors: Ian Sidaway (Illustrator)
Publisher: Watson-Guptill; Illustrated Edition (April 1, 2002)
Pages: 144 pages
6. Interaction of colour: 50th Anniversary Edition
Who hasn't heard about Josef Albers, A German-born artist and the writer of this book which is a masterpiece in the world of art education? The book is a perfect guidebook for teachers, students, and artists who want to understand the complex principles of colour theories.
This book presents sixty colour studies. Albers has explained several principles like colour intensity, relativity, temperature, and much more for each colour. It is not a simple art book but a visionary book for those who want to understand the true essence of the use of colours.  Albers has also defined the illusion of transparency in this masterpiece that is true, a valuable possession for the colour lovers.
Authors: Josef Albers (Author), Nicholas Fox Weber (Foreword)
Publisher: Yale University Press; Anniversary Edition (June 28, 2013)
Pages: 208 pages
7. Colour Theory: An Essential Guide to colour-from basic principles to practical applications
Patti Mollica is an American artist who has written this work of art. It is a guidebook you will love to buy if you want to understand the important concepts of colour theory, especially relating to oil and acrylic painting. The book offers a practical guide containing several tips and techniques to increase your knowledge about colours.
It makes you understand the complexities of colours and how you should use them to communicate something. It defines how the colour theory emerged in the history of arts, the whole science behind the colours, and the basic concepts of colour theory and each and everything you want to know about paints. This book proves to be a very useful guide for those who are learning to play with colours.
Authors: Patti Mollica (Author)
Publisher: Walter Foster Publishing; 1st Edition (January 1, 2013)
Pages: 64 pages
8. A Dictionary Of Color Combinations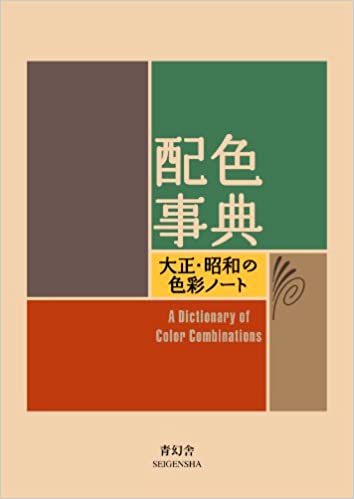 Sanzo Wada, who is an artist, teacher, and costume designer, has worked for years to develop traditional and western colour combinations. This book gives an idea about his discovery of 348 colour combinations that are interesting and impressive enough to compel you to read more.
It is a pocket-sized book in which the introduction is written in Japanese so better to use the translator if you are not familiar with the book. However, the cover is quite impressive and meaningful. The book does not have much to read, but it proves to be an inspiration for the beginners. The colours and the text are written in English, so you will be able to understand much about Japanese abstract art.
Authors: Various (Author)
Publisher: Seigensha (January 1, 2011)
Pages: 256 pages
9. Secret Language Of colour: Science, Nature, History, Culture, Beauty of Red, Orange, Yellow, Green, Blue and Violet
Joann Eckstut is the writer of this thought-provoking book. She is a colouring consultant who has worked with many known artists and professionals. She has written this book quite impressively that it will definitely stick you to the pages till the end. The book is a fascinating science of colours that investigate the nature of colours thoroughly.
It is a thought-provoking and brain-storming book that compels you to think about why and how we see and perceive colours. The book questions many natural concepts and perceptions and answers them in the most persuasive way. In this book, the author has discussed and presents the colours of the colour spectrum in detail. The book is an illustrative combination of comprehensive photographs and graphics that provoke more interest.
Authors: Joann Eckstut (Author), Arielle Eckstut (Author)
Publisher: Black Dog & Leventhal; Illustrated Edition (October 22, 2013)
Pages: 240 pages
10. The Complete Color Harmony, Pantone Edition: Expert colour information for Professional Results
The author of this useful book is Leatrice Eiseman, who is known as the international colour guru. This book is a complete guide that has a great utility for the designers of all times. The book is the part of the Color harmony series that is a best seller for the most comprehensive colour reference it provides.
The writer writes about the colours and the moods associated with the. Each chapter tells you about one colour that is matched with Pantone colours. There is a section written exclusively to understand the psychology of colours. Moreover, It helps you understand How to create special effects and how you can make the best colour choices. After reading this book, you will be able to understand why certain colours enhance your creativity and why some don't.
I just love to read how colours define our personality; therefore, I will highly recommend this book to those who want to know more about their behaviour.
Authors: Leatrice Eiseman (Author)
Publisher: Rockport Publishers; Illustrated Edition (October 24, 2017)
Pages: 216 pages
11. The Designer's Dictionary of Color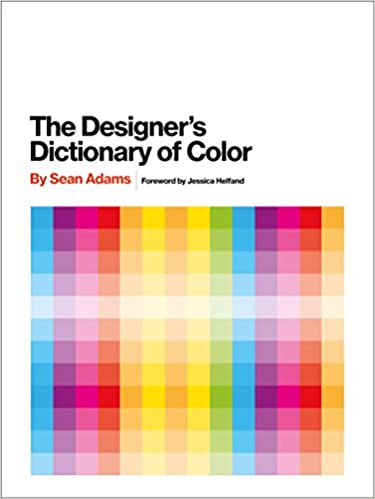 The book is written by Sean Adams, who is a Designer. That is why He has written a book that targets the fraternity of Designers. The book offers a detailed guide about thirty colours and their application to artwork and graphic designing. Each chapter gives information about one colour, Its History, and association with culture. The chapters also feature the use of respective colours. All the chapters are illustrative and armed with charts showing colour arranges and palettes.
The illustration is quite interesting and impressive and improves its utility for many readers. It describes everything you can feel about colours, especially the cultural and historical associations of the colours. The insightful book is very simple to read and navigate and proves to be a very good collection in your bookshelf.
Authors: Sean Adams (Author)
Publisher: Harry N. Abrams; Illustrated Edition (April 11, 2017)
Pages: 256 pages
12. Colour Theory for the Makeup Artist: Understanding Color and light for beauty and special effects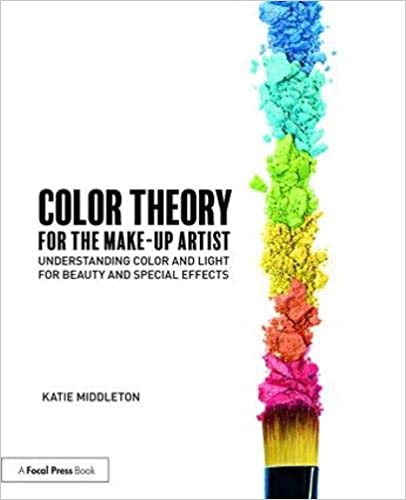 Colour theory for Makeup Artist is written by Katie Middleton, who is a well-known makeup artist. She has a degree in fine arts and specialized in portrait and representational painting. The topic is quite interesting and a needed subject to be learned about. Makeup depends largely upon the colour combinations and the light, and this is what the book is all about.
The book is written for both professionals and beginners who want to become a successful makeup artist and learn about the colour distinction. This book covers many topics, including category and identification of colours, relationships between colours, How to mix the primary colour tones, the reasons for the difference in skin colour tone, and how to use colours according to the skin tones. Katie explains that the use of colours governs why we appear happy, bruised, or sick.
Authors: Katie Middleton (Author)
Publisher: Routledge; 1st Edition (May 29, 2018)
Pages: 152 pages
13. Color, 2nd edition: A workshop for artists and designers (A practical guide on the colour application for artists and designers)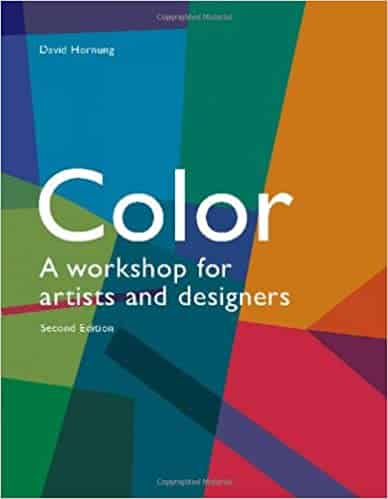 This practical guide is written by David Hornung, who is a painter and a teacher as well. It is a reasonable book for those who want to learn each and everything about the colour theory. Get your grip on the number of the topics with the help of this informative book that makes you understand well about the history of colours, fundamentals if the theory, Hue, saturation, harmonizing, and digital colour mixing.
It is a very comprehensive and practical book that contains creative assignments to help you understand the ideas. The writer writes with perfection on the topic of colours. The book is very well written, and all the concepts are well-researches and well explained in a way that you cannot help admiring.
Authors: David Hornung (Author)
Publisher: Laurence King Publishing; 2nd Edition (September 5, 2012)
Pages: 168 pages
14. On Color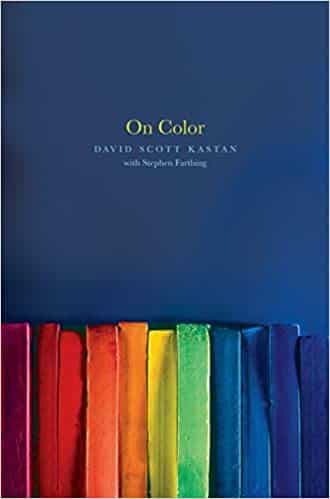 David Scott Kastan and Stephen Farthing have worked deeply over the psychological and social effects of colours. So, explains how colours influence our life and the psychological and social effects of colours. The authors believe that we don't have a clear and complete idea about the most interesting aspect of life and tried to make us understand different aspects of colours.
The authors have investigated colours from many viewpoints. The book contains ten chapters dedicated to a different colour. The authors discuss how these colours shape and influence our lives and imaginations. The book is very informative and written in an interesting manner. It has a good looking cover that grabs attention at first sight.
Authors: David Kastan (Author), Stephen Farthing (Author)
Publisher: Yale University Press; Illustrated Edition (May 22, 2018)
Pages: 272 pages
15. A Visual Guide to Classical Art Theory for Drawing and Painting Students
This visual guide is a perfect teaching tool for beginners and professionals who want to know more about colours. The book is written by Eric Mantle in which you will find all classical and modern theories about colours in the clearest and illustrative manner. This book contains several diagrams that help you effectively to clarify your concepts about colours.
It is not a traditional book like most of the instructional books but a clear visual of what the writer has tried to teach the learners. The most impressive aspect I found is the simplicity and methodology that is quite easy to understand. The book targets the beginners and newcomers who to learn more about the colours and their applications.
Authors: Eric Mantle (Author)
Publisher: Parkhurst Brothers Publishers Inc; 1st Edition (August 1, 2009)
Pages: 160 pages
16. Design Elements, Color Fundamentals: A Graphic style manual for understanding How colour effects design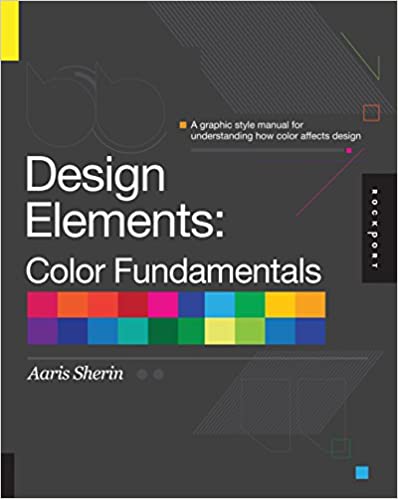 The design is the art of colours. Who else can understand the fact better than the designer? The book is written by Aaris Sherin, who is a designer herself. This is a reason she has written a book about the importance of colours for designing. Colour is the most important element of any design that helps a designer to communicate through the design successfully. This is a very well-written book for the designers who want to learn How to communicate through colours and combine colours with images to create a meaningful design.
The book also defines the pairing and selection methods used in the designing projects and make you understand through the number of illustrative examples that how the colour combinations are applied to different projects according to the different cultures and segments. The book also reveals some tips and techniques on how to use colours for a customer-based design order. This book is a great addition to your bookshelf if you design and looking for a colouring guidebook to add value to your profession.
Authors: Aaris Sherin (Author)
Publisher: Rockport Publishers; Illustrated Edition (January 1, 2012)
Pages: 160 pages
17. Contemporary Color: Theory and Use
Steven Bleicher, The Professor of Visual Arts, who is inspired by the Digital and 3D design work, wrote this book. The book is all about the traditional concepts of colours and the applications of the colours in digital and 3D design work. Whether you are an art student or a graphic designer, this book is a must-buy because it contains the application of the theory in the upgraded technology, which is a significant subject to learns nowadays.
The book covers many topics like the history and fundamentals of colour theory, digital colouring, 3D designs, Psychological impact of colours, the future of colours, and the best practices that can be adopted by the students of fine arts. In my opinion, it is easy to read and navigate a book that is well organized and useful for the target readers.
Authors: Steven Bleicher (Author)
Publisher: Cengage Learning; 2nd Edition (March 30, 2011)
Pages: 224 pages
18. Colour: A Visual History from Newton to Modern Color Matching Guides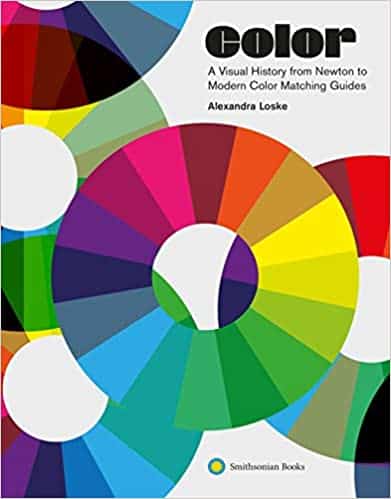 Interested in reading the detailed History of Color Spectrum? Get a copy of this interesting book written by Alexandra Loske, who is an art historian. In this book, he takes in to account the detailed History of colour Spectrum. The colour spectrum is not new to us. Many scientists, colourists, painters, and philosophers have worked over the subject and discovered how the colours evolved, recorded, and understood.
This book comes with the number of concepts and theories represented by many artists in the past years by using the comprehensive charts, wheel, and pallets to give you a better understanding of the history of colours. It is an authoritative guide that informs us about discoveries of different concepts from the 14th century till now. The title also confirms the crux of the book that effectively attracts the attention of those who are curious about the evolution of colour theories.
Authors: Alexandra Loske (Author)
Publisher: Smithsonian Books; Illustrated Edition (March 5, 2019)
Pages: 240 pages
19. Colour Studies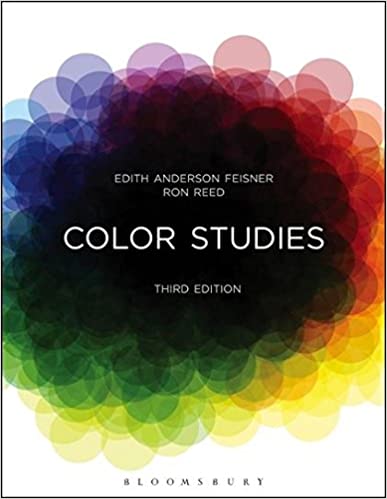 The 3rd edition of the Color studies is written by Edith Anderson Friesner, who is a part of a visiting art faculty in the School of Fine Arts in the USA. The book explains the physics of colours. This textbook explains four different aspects of colours, i.e., Hue. Value, Intensity, and temperature.
The book constitutes many tips about the science of colours to be incorporated in different areas of fine arts like Interior designing, Graphic designing, fashion designing, and textile designing. The writer has explained the applications of different sustainable colours and the green colour as the fundamental colouring material of different dyes, pigments, and other colourants. The book also contains a chapter on the subject of digital colour technology. Colour consulting and marketing. It gives you an idea about the advanced concepts of colour theory with an example from all areas of fine arts.
Authors: Edith Anderson Feisner (Author), Ron Reed (Author)
Publisher: Fairchild Books; 3rd Edition (November 21, 2013)
Pages: 256 pages
20. Understanding Colors: An Introduction for Designers
This masterpiece is written by Linda Holtzschue, who is a teacher and an interior designer. The book details the advance aspect of colour application, i.e., Business application. It clarifies the understanding, use, and insight of colours in detail and helps you to refresh your concepts.
The writer has tried to make you understand the dry concepts through interesting real-world examples that grab your interest, and you stick to the pages until the end. The book contains authoritative instruction for the designers who want to excel in the concept of the business application. By reading this book, you become able to understand the concept of colour harmony, Hue, value, and saturation in a better way and apply these concepts more appropriately to your projects.
Authors: Linda Holtzschue (Author)
Publisher: Wiley; 5th Edition (January 30, 2017)
Pages: 272 pages
Choosing the Best Color Theory Books
These were a few books written on colour theories and different topics associated with them. I hope that these books will prove to be a great collection to your bookshelf and a comprehensive way to understand many complicated ideas.