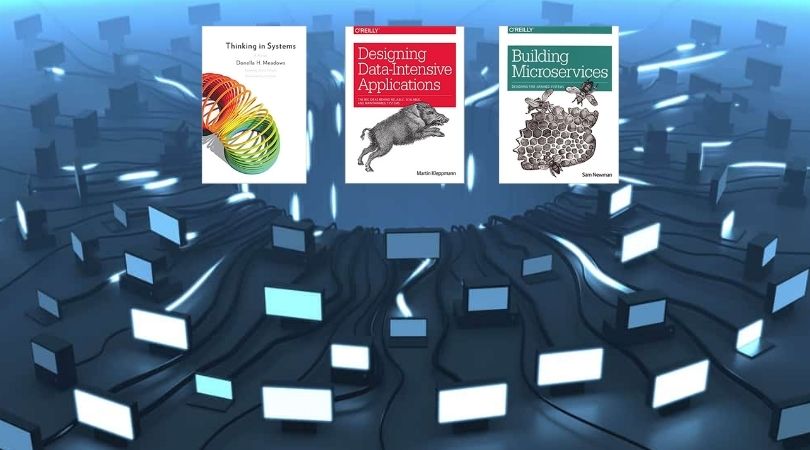 DISCLOSURE: This post may contain affiliate links, meaning when you click the links and make a purchase, I receive a commission. As an Amazon Associate I earn from qualifying purchases.
Distributed systems are some of the most complex systems. Three tier systems can be more basic, but there are other systems that can be more complicated, consisting of hundreds of components. These systems take a certain amount of experience and knowledge to understand. If you're a student that is required to learn about distributed systems, you want a textbook that will give you all the information that you need, and then some additional information. Because of this, students that are just diving into the world of distributed systems will need a comprehensive text book that provides ample explanation for terms, different types of systems, etc.
What are the Best Distributed System Books to read?
1

2

3

Book
Thinking in Systems: International Bestseller
Designing Data-Intensive Applications: The Big Ideas Behind Reliable, Scalable, and Maintainable Systems
Building Microservices: Designing Fine-Grained Systems
1

Book
Thinking in Systems: International Bestseller
2

Book
Designing Data-Intensive Applications: The Big Ideas Behind Reliable, Scalable, and Maintainable Systems
3

Book
Building Microservices: Designing Fine-Grained Systems
Those that have worked in the field for years or simply have an interest in distributed systems will not need an all-inclusive textbook. Instead, these individuals can browse through books available online to find text that meets both their experience level and covers their preferred topics. For example, a person that already has an extensive amount of knowledge on the topic will want a book that does not restate what they already know, which is understandable. Instead, you are encouraged to carefully read descriptions of the best books on distributed systems to guarantee that it meets your needs.
Best Books on Distributed Systems: Our Top 20 Picks
Here are some of the best distributed systems books that you can consider to expand your knowledge on the subject:
1. Thinking In Systems
Thinking in Systems covers real world problems, such as war, poverty and hunger, and further explains how these are failures of a system. Each issue is tackled through explanations, educating readers on the fact that fixing one piece of the system or isolating one part of the system is not enough to fix the problem as a whole. Instead, this will only fix a smaller piece. However, if the rest of the system is still damaged, the piece will simply break down again.
The type of critical thinking that this book encourages is necessary for individuals that would like to work with distributed systems. As readers learn to understand how the components of a system are all linked together, they will have a better understanding of how to both design and fix these distributed systems.
Authors: Donella H. Meadows (Author), Diana Wright (Editor)
Publisher: Chelsea Green Publishing (December 3, 2008)
Pages: 240 pages
2. Designing Data Intensive Applications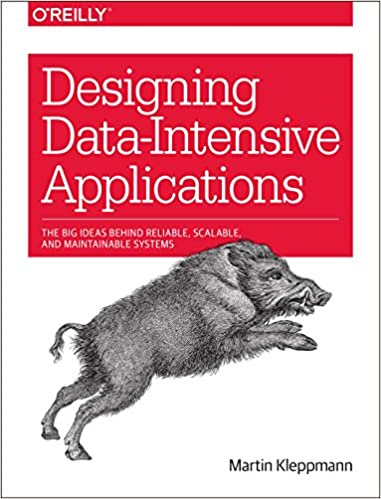 Data is the framework that builds businesses, marketing plans and more. It is often packed with sensitive information, such as confidential customer information, financial information or business information, like business transactions. Finding the perfect way to store and protect this data remains essential for every business. It ensures that customer information and other confidential data will remain secure. This also helps businesses maintain and keep their own personal information secure.
The problem that most people run into is finding the right data application, or creating the right data application to use. This text covers a wide range of possibilities, helping the reader explore all of them, including both pros and cons.
Although this book is primarily about storing or protecting data, there is a brief section that covers distributed systems that is great for beginners. This section is based on the belief that a person must understand those systems in order to apply certain ideas to data storage.
Authors: Martin Kleppmann (Author)
Publisher: O'Reilly Media; 1st Edition (April 11, 2017)
Pages: 616 pages
3. Building Microservices
As technology continues to dominate markets and take the place of the traditional pen and paper systems, more and more businesses are switching over to smaller microservices. These microservices can be better suited to businesses, particularly smaller businesses. Although they can make operations easier, they come with their own security threats, security problems and it's important that data specialists understand this.
This book covers many aspects of microservices, from details explaining designing a microservice to a brief touch on possible security issues that designers need to prevent from happening. It is designed to be easier to read for beginners yet provides in depth knowledge so that those experienced in this type of work will also learn a few new things. It's important to keep in mind that this book covers a wide array of topics, and does not go in depth on all of them. It does, however, provide wonderful references that many readers can use to expand their knowledge further.
Authors: Sam Newman (Author)
Publisher: O'Reilly Media; 1st Edition (February 24, 2015)
Pages: 280 pages
4. Site Reliability Engineering
Site Reliability Engineering: How Google Runs Production Systems is the ultimate guide to understanding how systems work on a large scale basis after the design phase is over. This is where most systems will be at most of the time. They will be designed, active and then they will remain in working order. Understanding how to keep them running remains essential.
This book is comprised of essays and reports from some of the top members of Google, a team that is known for keeping large scale systems running around the clock.
This book covers several topics that are not included in other IT books. Management is a complete section. It offers tips on working with a team that most people will find extremely useful for their own business. Text also takes a look at a day in the life of an engineer so that readers will have a larger understanding of what they are going to be doing.
Authors: Niall Richard Murphy (Author), Betsy Beyer (Author), Chris Jones (Author), Jennifer Petoff (Author)
Publisher: O'Reilly Media; 1st Edition (April 19, 2016)
Pages: 552 pages
5. Systems Analysis and Design
This beginner book about systems analysis and design helps those just getting started in the field learn what they need to know in order to make it once they start practicing in the real world.
It offers readers a few things that other books do not. First, it provides a glossary at the end of each chapter. This glossary contains important terms that students need to know in order to understand the material. It is also a useful reference tool for students that are still learning technical jargon that is used in the industry.
It also contains exercises throughout the material to help individuals develop their critical thinking skills and learn how to solve common IT problems. This will be useful for those that are planning to become professionals in the IT field.
The text is geared towards beginners, and serves as a workbook at times, but this is what makes it a useful tool. Those extra benefits will help readers develop the skills that they will need.
Authors: Scott Tilley (Author), Harry J. Rosenblatt (Author)
Publisher: Cengage Learning; 11th Edition (February 5, 2016)
Pages: 752 pages
6. Security Engineering
Those that are interested in the security aspect of distributed systems will appreciate the wealth of knowledge that this book provides. It covers common topics, such security policies, a psychological aspect of security and security breaches, and common security measures that are usually taken. In addition to that, this book provides information regarding common types of security breaches, such as malware, breaches from spies, viruses and more. Then, it explains tactics that can be implemented to protect systems against these security breaches.
This book is an exceptional addition to a library that is already stocked with books pertaining to distributed systems. It is not written for beginners. Instead, the text is aimed towards those that already have a bit of knowledge on the topic and would like to learn more about security, security threats and additional measures that can be taken for specific industries.
Authors: Ross J. Anderson (Author)
Publisher: Wiley; 2nd Edition (April 14, 2008)
Pages: 1088 pages
7. Database Internals
This book is a nice introduction to the world of distributed systems. It covers a wide range of topics, from storage and the basics pertaining to communication to database clusters. The text is written in an easy to read language as it guides the reader from having no knowledge on the inner workings of a distributed database to being able to understand technical jargon and create their own distributed system.
This book covers the basics as an introductory book, but does not expand on the things that readers need to know beyond database design, such as security measures. It should not be considered an all-inclusive guide on the topic, but instead should be the first book of many used to teach a person about distributed databases. The text does cover database design exceptionally well, though.
Authors: Alex Petrov (Author)
Publisher: O'Reilly Media; 1st Edition (October 15, 2019)
Pages: 376 pages
8. Practice of Cloud System Administration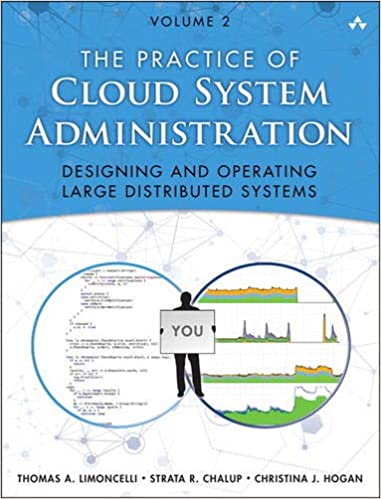 Instead of focusing on the mechanics of distributed systems, this book is centered around the design and operation of large distribution systems. It is the second book in a two part series, so it is important to keep that in mind. Those that already have experience in this department will not need to read the first book, but beginners will feel lost if they don't.
Although the title of the book mentions that this book covers cloud system administration, it does include quite a bit more information than that. In addition to cloud administration, this text covers administration tips and tactics that can prove useful for any large distributed system as well as common problems. The examples are explained in depth to make sure that the reader is able to understand and learn from the text on their own.
Authors: Thomas Limoncelli (Author), Strata Chalup (Author), Christina Hogan (Author)
Publisher: Addison-Wesley Professional; 1st Edition (September 3, 2014)
Pages: 560 pages
9. Distributed Systems: Principles and Paradigms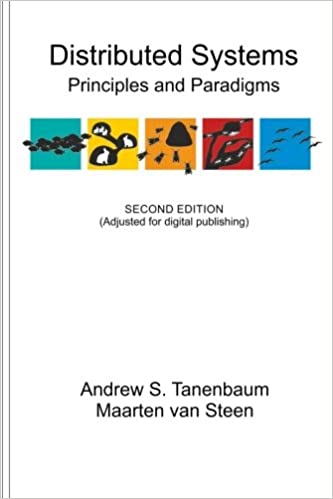 This book was written with professionals in mind. The technical jargon used is a more advanced level than most beginners will feel comfortable with, and the concepts are for those with previous experience.
The text touches on many concepts that beginners will be exposed to, such as communication, security and replication. It lacks an extensive amount of coverage on things that are often found in beginner books, such as information regarding design and different types of malicious security threats that designers need to be aware of. Instead, this text assumes that the reader already knows this information.
In addition to the information provided in this text, there are plenty of examples included. Each lesson learned also includes an example so that readers can better understand how to apply their new knowledge to real life situations.
Authors: Andrew S. Tanenbaum (Author), Maarten van Steen (Author)
Publisher: CreateSpace Independent Publishing Platform; 2nd Edition (February 26, 2016)
Pages: 702 pages
10. Distributed Systems: Concept and Design
Behind the world wide web are distributed systems. These are used to create what most people have come to know as apps. There are plenty of concepts that go into the brains that design these apps. Then, there is all the knowledge that designers need to know. This book covers a wide majority of these topics.
Most people stumble across this book because it is a textbook and required for a course. However, most students wind up keeping the book because of the wealth of knowledge that it provides them. It covers distributed systems, theories, design principles, and provides case studies to help readers apply the information learned in real world situations.
This book is geared towards beginners, though. Those that already have an extensive amount of experience or knowledge pertaining to distributed systems are encouraged to seek a more advanced book to expand their knowledge.
Authors: George Coulouris (Author), Jean Dollimore (Author), Tim Kindberg (Author), Gordon Blair (Author)
Publisher: Pearson; 5th Edition (April 27, 2011)
Pages: 1080 pages
11. Designing Distributed Systems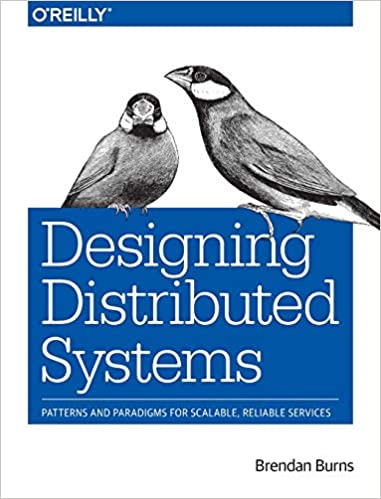 This book serves as the designers personal assistant. Previously, those wanting to design applications using distributed systems had to design them from scratch, one component at a time. This can be time consuming, not to mention it can get confusing.
This book offers several generic plans that can be implemented into any distributed system. There is a wide variety of these plans to make sure that each person can find one that will work for them and their application.
It's important to note that these plans are generic plans that make designing distributed systems easier. They might require edits, additions or more work before they can be used. They do make a person's job easier, but they do not do all the work for them.
In addition to providing patterns that can be replicated, this book further educates the reader on how to make their own patterns for communication, etc.
Authors: Brendan Burns (Author)
Publisher: O'Reilly Media; 1st Edition (March 13, 2018)
Pages: 166 pages
12. Database Reliability Engineering
The authors of this book have combined years of experience in the field to bring readers more information on this topic than just the mere statistics. Instead, readers will have the pleasure of learning about database systems, common problems and real world examples that they can use in their career. This experience gives them an edge that other authors cannot compare to.
In addition to bringing more experience to the table,the authors are able to educate readers on modern problems and modern solutions. Because this book was published recently, it does not contain outdated material. This gives readers the opportunity to use it as a refresher for the knowledge that they already have or to update their current skills.
The text is written for a wide audience, meaning that it serves as an exceptional book for beginners, but those that are more experienced will also enjoy the book.
Authors: Laine Campbell (Author), Charity Majors (Author)
Publisher: O'Reilly Media; 1st Edition (November 23, 2017)
Pages: 294 pages
13. Distributed Systems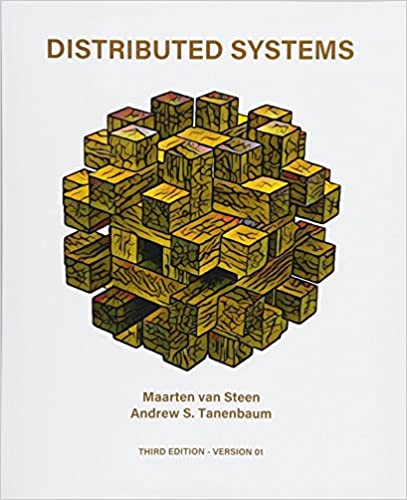 This textbook is composed of all the information you could need to know regarding distributed systems. It starts with a rather basic introduction, and then dives straight into the key components that students need to know. It covers more complex ideas, such as security, replication and fault processes. It also handles communication and architectures, explaining the mechanics behind both of these in separate chapters. Examples in Python are also included in the text.
This book includes quite a bit that students will need to know about distributed systems, but may be a bit much for the beginner if they are not receiving assistance from a teacher while working through the book. Beginners are better suited to finding another text that will match their skill level. Those at an intermediate level will find that this book is a perfect match.
Authors: Maarten van Steen (Author), Andrew S. Tanenbaum (Author)
Publisher: CreateSpace Independent Publishing Platform; 3.01 Edition (February 1, 2017)
Pages: 596 pages
14. Principles of Distributed Database Systems
Principles of Distributed Database Systems explores theories, techniques and more related to database systems. It is intended for graduate students that already have a wealth of knowledge regarding the topic. Because of this, it does not have a glossary at the end of every chapter and does not thoroughly explain certain points as it is expected that the reader already has a certain amount of education on the topic.
This book, the latest edition, expands on more modern topics than previous editions. It includes text on practices that are current in the field, such as cloud computing, peer to peer data, parallel data and web data management. The authors made sure to leave topics that are still relevant in today's world, such as basic theories that will always have a place in the classroom and IT world..
Authors: M. Tamer Özsu (Author), Patrick Valduriez (Author)
Publisher: Springer; 3rd ed. 2011 Edition (March 2, 2011)
Pages: 846 pages
15. Programming Distributed Computing Systems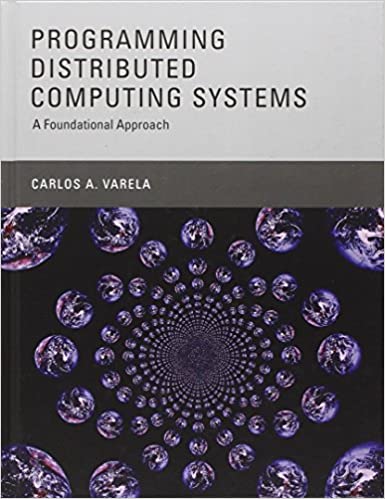 The first part of this book focuses on theories that are related to programming. The belief behind this portion of text is that the developer must understand this theories in order to apply them properly, and to know when to apply which theory. The author expands wonderfully on each theory, elaborating enough that the reader can feel confident in their knowledge after they are finished. These theories are presented in a parallel format, making it easy for readers to compare and contrast different theories with one another to ensure that they understand the difference.
The second part of this book explains coding language, but it should be noted that much of this language is now considered outdated. Readers can still learn and possibly use this in the future, but most will find it more helpful to obtain a book with modern language included.
Authors: Carlos A. Varela (Author), Gul Agha (Foreword)
Publisher: The MIT Press (May 17, 2013)
Pages: 271 pages
16. Principles of Distributed Database Systems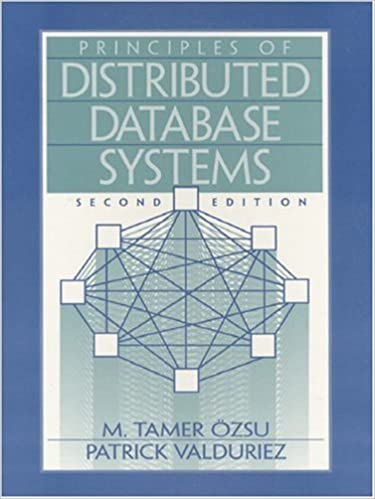 The text of this book covers a wide array of technical issues that those in any computer sciences field may encounter. It encourages critical thinking skills as well. Only a brief portion of the beginning of this book covers concepts that students will need to learn, and serves as an introduction into the rest of the text. This is one of the few books that tends to focus more on technical issues and how to solve them. It is written based on an assumption that the reader already has a bit of knowledge on the topic.
It should be noted that this book is from 1999, and does contain outdated information. Much of the text is still applicable, but readers and students will need supplemental reading materials as well. Those that are in school should ask their teacher about those. Other readers can browse the rest of this list to find more reading material.
Authors: M. Tamer Ozsu (Author), Patrick Valduriez (Author)
Publisher: Prentice Hall; 2nd Edition (January 29, 1999)
Pages: 666 pages
17. Distributed Systems: Concepts and Designs
As the third edition, this book has been thoroughly revised to include updated, modern information for readers. The previous information that was not outdated is still there. New information, such as website information, the internet, Java and more has been included to make sure that readers have all the modern information that they need at their fingertips.
This new information focuses primarily on the internet, cloud computing, and other techniques that have emerged in recent years.
It is an exceptional way for readers that have previous experience to brush up on their skills, but is also written in an easy to read format for beginners. This book is not designed to be a textbook, so it is missing the glossary for unknown terms. It also does not have exercises for readers to complete. However, it does provide plenty of examples that readers can use for reference.
Authors: G Coulouris (Author), Jean Dollimore (Author), Tim Kindberg (Author)
Publisher: Addison Wesley; 3rd Edition (August 21, 2000)
Pages: 800 pages
18. Mastering Distributed Tracing: Analyzing Performance in Microservers and Complex Systems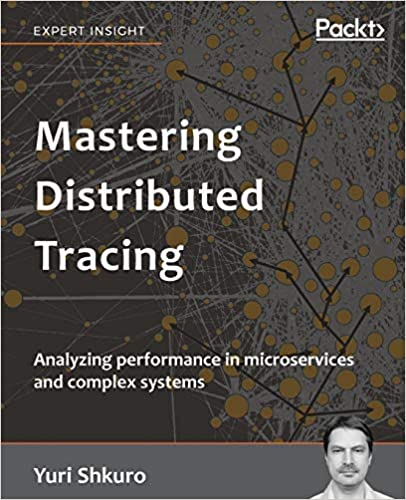 This text thoroughly covers everything that beginners need to know about distributed tracing. When readers learn how to use distributed tracing, they will better be able to analyze their own systems to guarantee that they are functioning at an optimal level. This can help you find problems and fix them when they are still small enough to be an easy fix, and it can assist you in analyzing the performance of your server.
Mastering Distributive Tracing gives you all the information that you need to make distributed tracing work for you. You can learn how to do distributed tracing, work through examples to better understand real life applications and enjoy learning additional information about microservers.
It's important to remember that this book was written for individuals that already have experience in the microserver world, not for those that are just beginning in the field.
Authors: Yuri Shkuro (Author)
Publisher: Packt Publishing (February 28, 2019)
Pages: 444 pages
19. Guide to Reliable Distributed Systems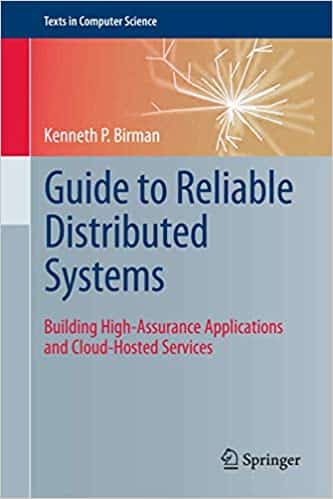 Guide to Reliable Distributed Systems starts with an overview of cloud computing systems and gently works the reader through establishing those systems, working with those systems and more. When readers are done with this book, they will have more of an understanding regarding how they work, how to work with client systems, and of the problems that often go hand in hand with cloud systems.
This book provides a comprehensive over of everything that beginners need to know regarding cloud systems and how to work with them. Readers that are interested in more in depth material will need to find books that expand on their topic of choice, though. The text attempts to cover a lot of information, so it does not expand significantly on one topic or another. It's also important to keep in mind that this book was written for beginners.
Authors: Kenneth P Birman (Author)
Publisher: Springer; 2012th Edition (January 15, 2012)
Pages: 752 pages
20. Fault Tolerant Message Passing Distributed Systems
This book was published in 2018, making it one of the newer books on distributed systems, which is one of the reasons that it remains popular. It contains many of the newer theories that readers need to know, such as Atomic Register. It also gives you plenty of examples so that you full understand how to apply the tips and techniques in this book to real life situations.
Primarily, this book will help those already experienced in the field address system failures to learn about the most important failures, such as process crashes, that they are more likely to run into.
The text does not address hypotheticals and outdated problems that readers will not use. Instead, the research and problems are all up to date, as noted by the recent publishing date.
The author has written 12 books on this topic, ensuring that readers have a book that is written by  someone with both knowledge and experience.
Authors: Michel Raynal (Author)
Publisher: Springer; 1st ed. 2018 Edition (September 24, 2018)
Pages: 490 pages
Choosing the Best Distributed System Books
Understanding distributed data is not something that a person can do in one day, or even one month. One must learn about microsystems, larger systems, common technical issues and so much more. Each one of these books is at a different level or covers different topics, from beginners to experts, from the basic foundations of distributed systems to the most common problems that the experts at Google tackle regularly. Each one offers a different perspective or piece of knowledge that the other ones don't, ensuring that learners can build the library of their dreams. Please read the descriptions carefully for important notes, such as which books may be outdated in a certain area.