DISCLOSURE: This post may contain affiliate links, meaning when you click the links and make a purchase, I receive a commission. As an Amazon Associate I earn from qualifying purchases.
Fasting is a practice that has been observed all around the world by people of many different faiths. Be it Islam, Christians, Judaism, etc. It is a practice that brings one closer to God spiritually as well as physically.
People observe a fast by willfully restraining themselves from eating for a period of time. Research has proved that it brings many health benefits to the person observing a fast, including weight loss, improved blood sugar levels, cancer prevention, heart health improves as many toxins are released from the body, and brain functions much correctly.
What are the Best Books on Fasting to read?
1

2

3

Book
Complete Guide To Fasting (Heal Your Body Through Intermittent, Alternate-Day, and Extended Fasting)
Fasting: Opening the door to a deeper, more intimate, more powerful relationship with God
Fasting for Breakthrough and Deliverance
1

Book
Complete Guide To Fasting (Heal Your Body Through Intermittent, Alternate-Day, and Extended Fasting)
2

Book
Fasting: Opening the door to a deeper, more intimate, more powerful relationship with God
3

Book
Fasting for Breakthrough and Deliverance
Apart from this, it also brings a sense of compassion in people as it makes them soft and considerate towards the less fortunate. It makes them help the poor and needy, and they realize the importance of giving back to the community.
Best Books on Fasting: Our Top 20 Picks
To understand how the concept of fasting works, I have reviewed some of the best books out there to aid you in understanding several types, situations, and circumstances of fasting. They are as follows:
1. The Complete Guide to Fasting: Heal Your Body Through Intermittent, Alternate-Day, and Extended Fasting by Dr. Jason Fung
If you have type 2 diabetes, then then you need to give this book a go. It will not only help you get off your medication and insulin doses but also give your body a refresher course. It provides good explanations of different fasting protocols and describes fasting in a different hourly regime. Dr. Jason explains to the readers that it is easy to fast rather than eating a lot or even a little bit of a low-calorie diet. It is incredibly informative and exciting and makes so much sense that you are compelled to try out his method and teachings. This guide is easy to read, and it provides comprehensive information without being too technical.
Authors: Dr. Jason Fung (Author), Jimmy Moore (Author)
Publisher: Victory Belt Publishing; 1st Edition (October 18, 2016)
Pages: 304 pages
2. Fasting: Opening the Door to a Deeper, More Intimate, More Powerful Relationship with God by Jentezen Franklin
Having sold over 2 million copies worldwide and having been translated into over 35 languages, Nonviolent communication in its third edition is a book that is grounded in finding commonalities with everyone anywhere. If you are interested in connecting with people more professionally and personally and in a safe way, this is a book that will suit your needs. Written by Marshal B. Rosenberg, this book strengthens communication strategies and the way that we can communicate with one another without judgment, bullying or bias.
This book can help you recognize some of your shortcomings in communication and some of the ways that you may put up barriers against other people. Improving your own consciousness and understanding the language and connotation that you have with others can be widely important. Nonviolent communication strategies can help us to improve the ability that we have to connect with others and empathize with others.
Authors: Jentezen Franklin (Author)
Publisher: Charisma House (December 14, 2007)
Pages: 256 pages
3. Fasting for Breakthrough and Deliverance by John Eckhardt
Focuses on the deep-rooted issues in our society and gives you a sense of language, scripture, and prayers to uproot them. You can easily deduce that the author wants the people to follow the right path and be delivered to the message that he is portraying. He explains why a person should fast, what occurs when a person fasts, and how God will respond when a person fasts. This title is terrific for anyone looking for spiritual guidance and a motivation to get back into praying and going to Church regularly. It can serve as a prayer guide to many, but it depends on what you want out of the book.
Authors: John Eckhardt (Author)
Publisher: Charisma House (January 5, 2016)
Pages: 192 pages
4. Fasting and Eating for Health: A Medical Doctor's Program for Conquering Disease by Joel Fuhrman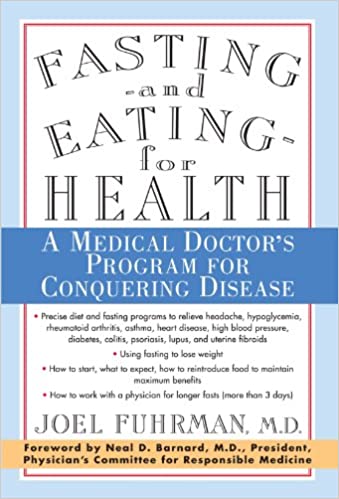 Fasting and Eating for Health is all about healing through fasting, and Joel Fuhrman does an excellent job of portraying his message across. By healing, I mean healing of the mind, body, soul, and spirit. It not only explains about the fasting but also guides a person through various eating habits and health overall and how one should fight and treat certain diseases. You will not believe how much a person can learn from it and do try out the recipes Joel has shared in this book. It is worth a read, and one feels compelled to try fasting after all. This book is highly informative, and you can see that the author knows what he is talking about.
Authors: Joel Fuhrman (Author), Neal D. Barnard (Foreword)
Publisher: St. Martin's Griffin; 1st St. Martin's Griffin Ed Edition (April 15, 1995)
Pages: 255 pages
5. The Miracle of Fasting: Proven Throughout History for Physical, Mental & Spiritual Rejuvenation by Patricia Bragg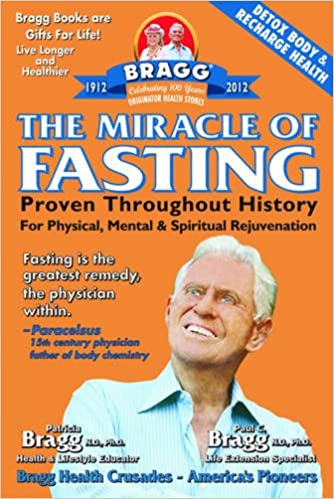 Explains the fruits of fasting. What makes this title different is that they have termed fasting as a detoxifying method and describes how one can increase the elimination of waste buildups in their bodies most effectively and safely. Other than that, it also tells us that fasting enhances the body's self-healing and self-repairing mechanism, which not only keeps a person healthy but also youthful. It is an interesting read and easy to read and understand. Some of the texts may be a bit old fashioned, but overall, they are easy to analyze. Easy on the pocket and informative.
Authors: Patricia Bragg (Author), Paul C. Bragg (Author)
Publisher: Bragg Health Sciences; 50th Edition (September 16, 2004)
Pages: 280 pages
6. A Wife's 40-Day Fasting and Prayer Journal: A Guide to Strategic Prayer by Kaylene Yoder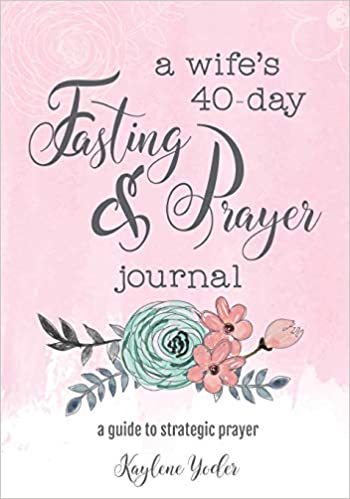 A prayer journal that emphasizes on the bounties of a wife and what she brings into the lives of her children and husband through unconditional love and dedication. This journal is for all the wives out there who need spiritual guidance through fasting and prayers. It also highlights the fact that their marriage is an institution that can be saved by the One who designed it and that they need the power of God to help them sustain it. It is a worthwhile book with great prayers and scriptures and a well-rounded piece of art that also encourage women to pray for their husband's life and well-being and praying for another person deepens one's faith in God.
Authors: Kaylene Yoder (Author)
Publisher: HumbleWise Press; 2nd Edition (April 16, 2016)
Pages: 254 pages
7. Atomic Power with God, Thru Fasting and Prayer by Franklin Hall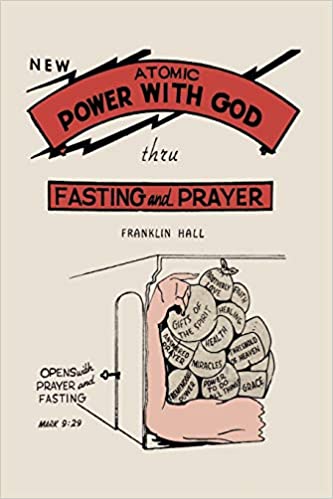 Atomic Power with God was originally published in 1946 and supplies an in-depth study on the Christian way of fasting and prayer. Over the years, many new editions came about, and all of them portray the same message of fasting. Whatever question you may have, this book will answer them. It talks in terms of revelations about fasting and the power of God, about obstacles and hindrances that may not be removed by prayer alone, but by fasting and prayer collectively. It may be a classic of sorts, but it is just as good as any modern-day work of art. It will give you the breakthrough you need and draw you closer to God in many than one.
Authors: Franklin Hall (Author)
Publisher: Martino Fne Books; Illustrated Edition (January 27, 2017)
Pages: 84 pages
8. A Hunger for God: Desiring God through Fasting and Prayer by John Piper
If you are looking to turn fasting into joy and a privilege rather than a duty or a dread, then this book is for you. Whether you eat or do not, it should be joyful. It teaches the readers to be grateful and be happy with what they have. It makes fasting a joyous occasion and explains how God rewards those who fast and simplifies that there is no technical or a mysterious way into how it is supposed to perform. It is truly a delightful book and amongst those that needs to be reread many times. It sheds light on the fact that once you go on without food, then your hunger for God multiples and you develop an intimate relationship with Him. It is a must-read and worth the time, money, and effort.
Authors: John Piper (Author), David Platt (Foreword), Francis Chan (Foreword)
Publisher: Crossway; Redesign Edition (April 30, 2013)
Pages: 208 pages
9. Glorified Fasting: The ABC of Fasting by Franklin Hall
Fasting and prayer go hand in hand, and Glorified Fasting does just that by telling the readers how to do that if followed diligently. It is a fantastic read for anyone who wants to be more connected to God on all levels and bring the Christian belief into their life. It looks at the benefits and advantages of fasting by also educating the audience on how to start and end a fast correctly and what basis does the practice of fasting has scientifically as well as spiritually.
Authors: Franklin Hall (Author)
Publisher: Martino Fine Books (January 27, 2017)
Pages: 70 pages
10. Fasting for Spiritual Breakthrough: A Practical Guide to Nine Biblical Fasts by Elmer Towns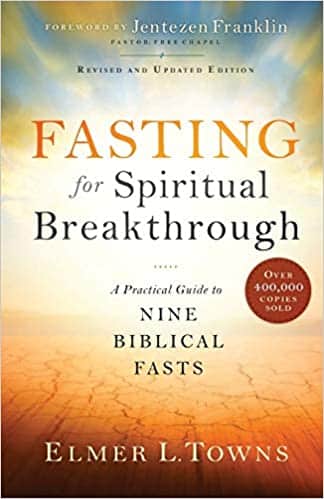 A guide to all the beginners in fasting out there who struggle in not only weight loss or health routines but also spiritually. It describes the separate ways, types of fasting, and gives a biblical reference for each category. It is beneficial and inspiring to everyone who reads it – especially to those who are struggling to grasp the concept of fasting. It is easy to understand the title and helps you incorporate fasting into your daily life. It explains how you can detoxify your body and free your mind, body, and emotions for the better. It takes commitment and effort, and it is not sensible for anyone to do it incorrectly.
Authors: Elmer Towns (Author)
Publisher: Bethany House Publishers; Revised, Updated Edition (November 7, 2017)
Pages: 256 pages
11. The Fasting Edge Journal: A Personal 21-Day Guide by Jentezen Franklin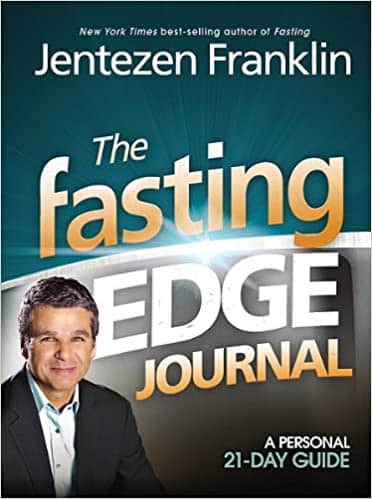 Another excellent book by Jentezen Franklin, which also helps you out in your fasting ritual. It is divided into a 22-day strategic plan on how to fast and how to make it worthwhile. It is designed to go along as your companion for the whole of 22 days and guides you step by step on your spiritual growth. It is highly recommended for people of all ages out there who need physical as well as spiritual aid in life. It transforms you and your lifestyle and gives specific reminders on what you need to expect both physically as well as spiritually during a fast. It is extremely easy on the pocket, and it is worth the money and effort. This book does not disappoint.
Authors: Jentezen Franklin (Author)
Publisher: Charisma House (May 1, 2012)
Pages: 128 pages
12. Fasting by Elizabeth Moore
Fasting is the one book that is very versatile in terms of teaching the benefits of fasting. It not only highlights the impact of weight loss but also emphasizes the beauty of gaining immunity and living a healthier life and a beautiful one at that. It challenges our readers into adopting a healthy lifestyle and add fasting into their daily routine without having to follow strict diet plans or going through rigorous workout or training. It includes chapters that help you to overcome hunger while fasting, the impact of autophagy and ketosis for weight loss, anti-ageing, and glowing health for all. How it all turns out for the best for you? You need to read it to find out.
Authors: Elizabeth Moore (Author)
Publisher: Bravex Publications (December 2, 2019)
Pages: 110 pages
13. The Spirituality of Fasting: Rediscovering a Christian Practice by Charles M. Murphy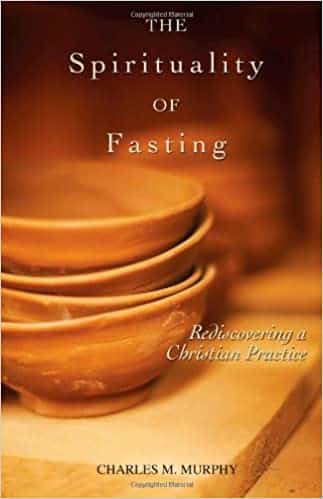 Gives a solid introduction to fasting that is not only biblical but also historical and practical. It is great and extremely easy to read and understand and practice it in your daily life. This title is very insightful that links fasting to prayer and draws the reader closer to God. It also brings a difference between fasting and dieting and they are not the same thing as most people might think. It helps distinguish needs from wants and helps the readers in avoiding a personality or a mentality that is always complaining and encourages us to embrace gratitude in life. It is highly recommended to those who are interested in biblical and historical roots of fasting and spirituality.
Authors: Charles M. Murphy (Author)
Publisher: Ave Maria Press (January 18, 2010)
Pages: 128 pages
14. Fasting: Rediscovering the Ancient Pathway by Michael Dow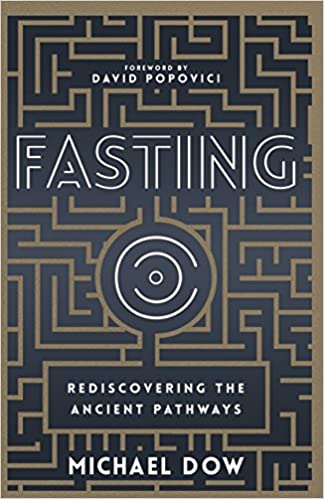 Michael Dow is an all-time favorite of many people across the globe, and by far, this is the best book on spiritual fasting. He shares his wisdom on why one should fast, how to fast ad what to expect because of fasting. This is a read that you will not get enough of no matter how many times you devour this book whole. According to him, God wants people to tear down all the walls of evil and show devotion to religion in the form of kind acts and fasting. Whenever you enter the season of fasting, this is the go-to book that one should have because it serves as a reminder of what you are doing and why you are fasting. It is highly informative and fascinating.
Authors: Michael Dow (Author), David Popovici (Foreword)
Publisher: Burning Ones (January 1, 2016)
Pages: 192 pages
15. Colbert's Fasting Zone: Reset Your Health and Cleanse Your Body in 21 Days by MD Don Colbert
Serves as a 21-day guide that provides you with meal plans and a seven-day juice fast, which will help you to cleanse your body of all the toxins and harmful acids. The doctor explains that it is better to fast for more extended periods than shorter ones as they have more benefits to the body than the other. He backs up this claim through proper research and authentic references. He emphasizes the power of regular, intermittent fasting that will reset one's body and promote health and longevity. His plan is specifically designed to rejuvenate your health as well as your spiritual life and can be used in every season and by people of all ages.
Authors: MD Don Colbert (Author)
Publisher: Siloam (January 7, 2020)
Pages: 208 pages
16. Fasting, Feasting, Freedom: A 33-Day Habit Creation Guide by Kim Smith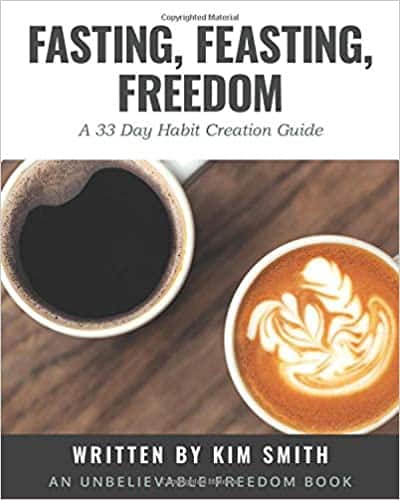 A 33-day guide based on the experiments and subjective experiences of the author herself, who not only tried this regime for herself but also encouraged others to do it. It is through her success and results that this book is standing today. She lost 85 pounds and transformed her health through intermittent fasting. It is based on 11-day structures divided into three parts. The first part focuses on fasting; the second part focuses on feasting and the third on freedom. It is the perfect tool for newcomers who have just only begun to improve their health by fasting. After the 33-day program, the readers are in for a surprise, and they move on to the next phase, which you will only find out once you read the book and follow it diligently.
Authors: Kim Smith (Author)
Publisher: Independently published (September 25, 2019)
Pages: 74 pages
17. Fasting and Prayer Journal: A Queens Guide to Winning Through Fasting and Prayer by Misty Goodwin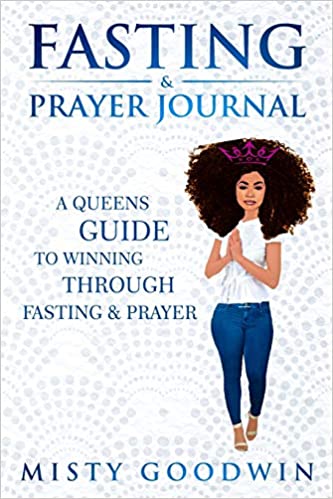 A Journal that goes by the phrase "Queens Help Other Queens Fix Their Crowns," truly gives essence to all the females out there who are looking to turn their life around by the power of prayer and fasting and getting spiritually closer to God. It encourages readers to meditate and find answers to their problems through fast and prayer. She recollects her life and shares how she had hit a rough patch in her marriage and how she fixed it by what she teaches in her book. Misty Goodwin encourages all the readers to develop a deeper connection to God and experience significant breakthroughs in life.
Authors: Misty Goodwin (Author)
Publisher: CreateSpace Independent Publishing Platform (January 7, 2018)
Pages: 100 pages
18. The Ultimate Guide to Fasting: Lose Weight, Heal Your Body and Feel Great by Smart Nourishment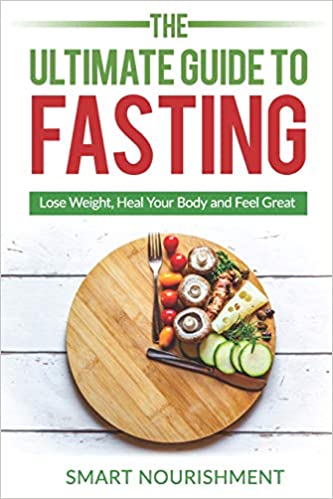 Ultimate Guide to Fasting, I must say, lives up to the name. One not only learns self-control but also the various levels of fasting that one can perform according to your physique and health. It also tells you how to lose weight healthily and experience a boost in your metabolism and detoxify any toxins developed in your body. By the end of the book, you will not only have gained enough knowledge but also implemented most of the teachings in your life.
Authors: Smart Nourishment (Author)
Publisher: Independently published (March 22, 2019)
Pages: 223 pages
19. The Fasting Key by Mark Nysewander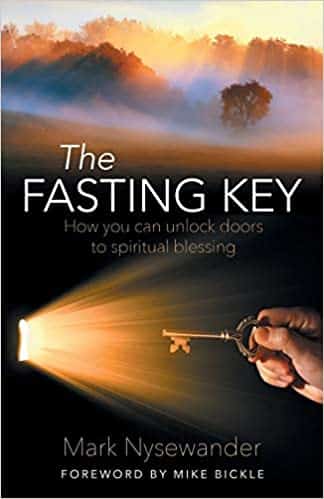 Author attacks many misconceptions that people have about fasting and addresses all those concerns in an incredibly positive manner. He gives an in-depth biblical perspective on the theology of fasting and encourages everyone to practice it. It is highly informative and very inspirational, and it is for those who are seeking God and His teachings and want a breakthrough in life. The chapters are defined as Doors, which is a unique element in the book for the reader to connect on a deeper level.
Authors: Mark Nysewander (Author)
Publisher: Sovereign World Ltd (October 29, 2015)
Pages: 128 pages
20. Fasting to Freedom: The Gift of Fasting by Chantel Ray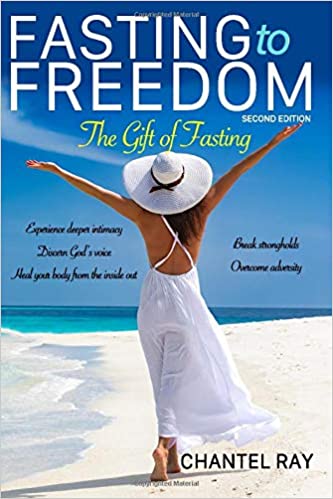 Lays the foundation of supernatural healing in your body and through the whispers and the voice over, you learn to discern God's message more perfectly. It not only guides you in making the correct decisions but also gives you the ability to use God's power to overcome grim times in your life and receive abundant freedom and breakthrough. Just as the title suggests, and as per all the books above, it gives you the same message that fasting and prayers go hand in hand and to receive abundant blessings, then one must indulge in the acts of worship.
Authors: Chantel Ray (Author)
Publisher: Bowker (October 21, 2019)
Pages: 301 pages
Choosing the Best Books on Fasting
Fasting is indeed the answer to all your problems, and it is the most underrated practice in the world, with only a certain percentage of people following it. Each book mentioned above gives you a unique lesson, and it depends on what you are looking for. So, choose wisely, and you will not be disappointed.