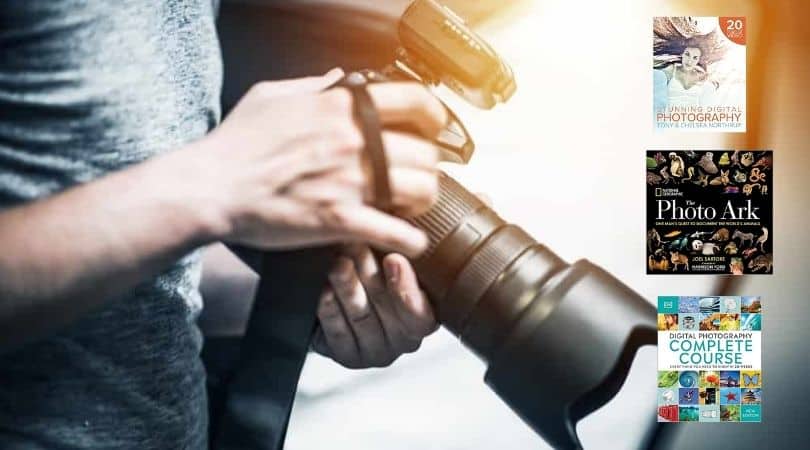 DISCLOSURE: This post may contain affiliate links, meaning when you click the links and make a purchase, I receive a commission. As an Amazon Associate I earn from qualifying purchases.
Photography is one medium used by everyone all over the world especially in the age of digital revolution. Photographers help us be better humans, they allow us to capture the moments that mean a lot to us and freeze them in time forever. It helps you connect with your present, remember your past and envision your future. Throughout history, mankind has kept a documentation of the world they live in through photography. Humanity has been obsessed with their legacy since the beginning of times and photography has a huge rule to play in that. Whether you are capturing a picture for your morning streak or standing on the top of a mountain, you cannot deny the meaning it holds for every person. Photographs allow us to communicate our desires and our personality in a way that is easily comprehensible for every person. They allow us to express ourselves.
What are the Best Photography Books to read?
1

2

3

Book
Stunning Digital Photography
National Geographic The Photo Ark: One Man's Quest to Document the World's Animals
Digital Photography Complete Course: Learn Everything You Need to Know in 20 Weeks
1

Book
Stunning Digital Photography
2

Book
National Geographic The Photo Ark: One Man's Quest to Document the World's Animals
3

Book
Digital Photography Complete Course: Learn Everything You Need to Know in 20 Weeks
If you are someone who wants to brush up their photography skills whether you are doing it casually or are starting to take it professionally or an expert, you should reach out and consult some materials that will help you out. Books can be a great learning tool for you, coupled with lots of practice. You can learn about the technicalities associated with it and the opinions of professional photographers who have been doing this for a long time. We have compiled a list of books on photography that you can lean on your voyage.
Best Photography Books: Our Top 20 Picks
Here are some of the best photography books that you can consider to expand your knowledge on the subject:
1. Stunning Digital Photography by Tony Northrup & Chelsea Northrup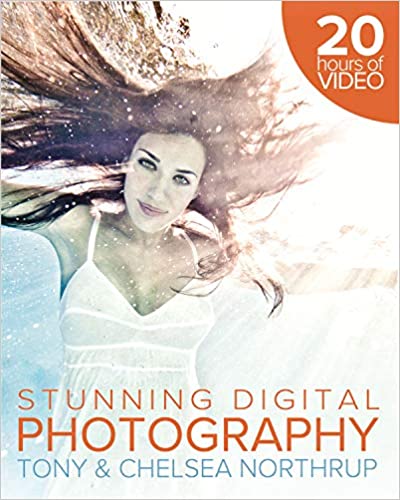 Has many exciting features in addition to the book; free video tutorials (which can be accessed through a QR code), practice to get your gears running (with every chapter), quizzes (to evaluate your skills and understanding), community support and an eBook as well. You will be transformed from an amateur to an award winning professional with the amazing tips shared in by the author. It deals with all kinds of genres; landscape, cityscape, space, portrait, wildlife, etc. and will give the right information to master each and every one. Whether you are someone who wants to brush up their skills or just want to learn some skills to do it for pleasure, this book will be a worthwhile read fro you.
Authors: Tony Northrup (Author), Chelsea Northrup (Author, Editor)
Publisher: Mason Press; 2nd Edition (December 1, 2019)
Pages: 226 pages
2. National Geographic The Photo Ark: One Man's Quest to Document the World's Animals by Joel Sartore, Douglas H. Chadwick, Harrison Ford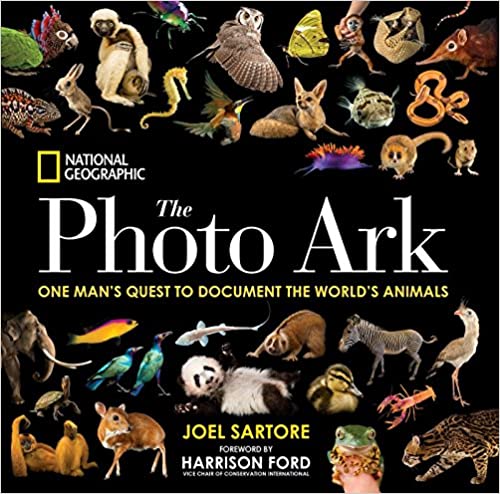 Filled to the brim with impressive photography examples. Raises awareness about endangered animals to protect them from extinction. The tone is humorous, artistic and asks of us to exercise our compassionate muscle. The author Joel Sartore tours all over the world, visiting wildlife parks and zoos to document the rich wildlife of the planet. 6000 animals have been photographed. The wonderful writing style of Douglas Chadwick draws the reader in and keeps them hooked. The book talks about the fragility of life, the innate beauty of nature, the lessons we can learn from it, the danger we pose to life on the planet and how to live in harmony with our predecessors.
Authors: Joel Sartore (Author), Douglas H. Chadwick (Introduction), Harrison Ford (Foreword)
Publisher: National Geographic; Illustrated Edition (March 7, 2017)
Pages: 400 pages
3. Digital Photography Complete Course: Learn Everything You Need in 20 Weeks by David Taylor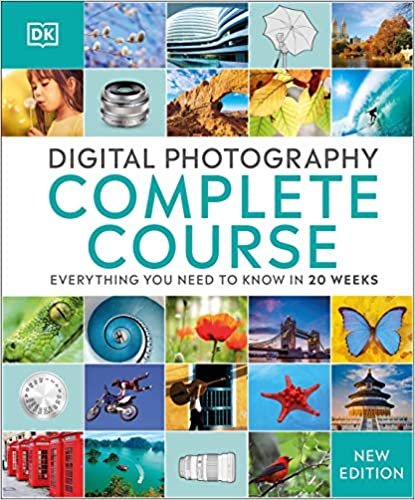 Packed with tutorials, reference images, tasks for you to do and FAQs to bring your photography skills to another level. You can get a massive upgrade on your photography skills in just 20 weeks, although as the schedule is flexible, you can customize it according to your needs. You will also find a way to deal with troubleshoot and technical issues. The book takes the advantage of using graphics to further illustrate its point. All the genres of photography; portraits, action, night, landscapes, etc. are explained with their settings. Your pictures will look more professional after you obtain this knowledge.
Authors: David Taylor (Author)
Publisher: DK; Illustrated Edition (August 18, 2015)
Pages: 360 pages
4. Vivian Maier: Street Photographer by Vivian Maier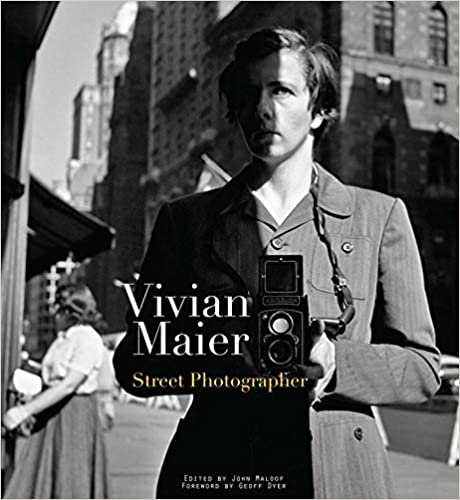 Focuses on street photography and its many crucial factors that make it go from good to amazing. Helps you harbor the skills essential for street photography: Timing, An eye for artful composition, attention to detail, a human approach to design and resilience in the face of fear. The author has captured the real and authentic lives of people going about in their daily routine and experiencing the fragility and the beauty of human emotions from countries all over the world. The author shares her experience and the skills she has learned through her work spanning more than 40 years. The book captures the events in all its glory, it has a deeply immersive quality.
Authors: Vivian Maier (Author), John Maloof (Editor), Geoff Dyer (Contributor)
Publisher: powerHouse Books; Illustrated Edition (November 16, 2011)
Pages: 136 pages
5. Read This If You Want to Take Great Photographs by Henry Caroll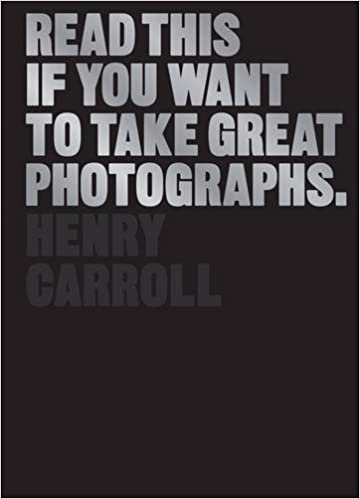 Perfect for DSLR, bridge cameras, Polaroid, compact systems, etc. Contains o diagrams, graphs, illustrations, no complication vocabulary to confuse you. Has an informal and casual writing style that will help you understand easily. The text is divided into five parts which cover exposure, composition, light, observation and lenses. Advice from popular and successful photographers such as Sebastinao Salgado, Martin Parr, Nadav Kander, Bresson, etc. is incorporated along with examples of their work to help you perform better. The author gives you an affordable and innovative way to use your art to express yourself.
Authors: Henry Carroll (Author)
Publisher: Laurence King Publishing; Illustrated Edition (March 25, 2014)
Pages: 128 pages
6. Understanding Exposure, Fourth Edition: How to Shoot Great Photographs with Any Camera by Bryan Peterson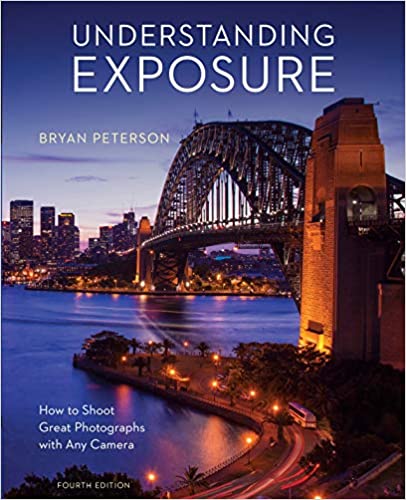 Removes the mystery of complicated concepts of photography that appear alluding, enabling its consumers to capture their desired images. Has helped millions improve their skills to chase their dreams of being a stellar photographer. Targeted for users of all levels of expertise understand the core principles. The author Bryan Peterson has used his experience as a veteran photographer to explain the fundamentals of photography and their dependence on one another. The book invites you to explore the elements of design to capture better photographs.
Authors: Bryan Peterson (Author)
Publisher: Amphoto Books; Revised ed. Edition (March 15, 2016)
Pages: 176 pages
7. Photography Demystified: Your Guide to Gaining Creative Control and Taking Amazing Photographs by Professor of Government aid McKay and Toby Gelston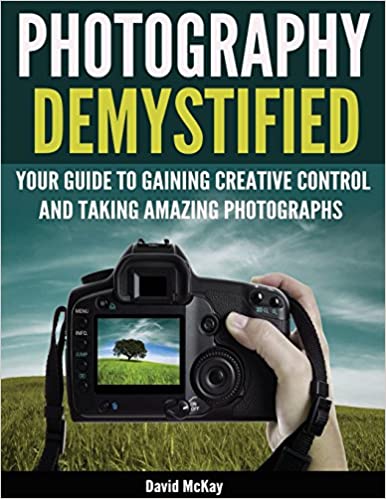 Covers all the basics of photography and also gives you a prelude of more advanced stuff. If you are someone who is very comfortable capturing photographs on automatic mode, this might just be what you need to break out of your shell. Allows you to bust out your camera and go on a picture taking adventure. Gives you easy ways to execute better photographs. The book includes tutorials and assignments. The author uses her experience as a photographer and a teacher to help you on your way.
Authors: Professor of Government David McKay (Author), Toby Gelston (Foreword)
Publisher: McKay Photography Inc (May 9, 2016)
Pages: 140 pages
8. The Art of Photography, 2nd Edition: A Personal Approach to Artistic Expression by Bruce Barnbaum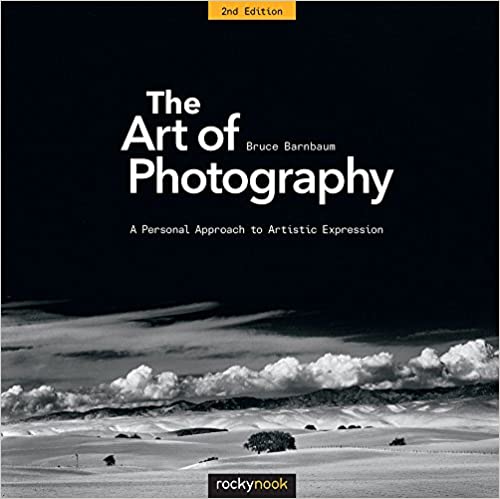 Provides you with lots of inspiration in the form of beautiful photographs, along with tables and charts etc. Suitable for photographers of any level of professional experience who want to use the medium of photography as a means to express themselves. Focuses on not only new digital methods but also old traditional classic methods. The book also gives a critical comment on the practices used and other various topics on the art of photography. The author uses his vast experience as a landscape and architectural photographer to lend some insight on how to use elements like light, color, composition to your advantage.
Authors: Bruce Barnbaum (Author)
Publisher: Rocky Nook; 2nd Edition (May 10, 2018)
Pages: 408 pages
9. The Photographer's Guide to Posing: Techniques to Flatter Everyone by Lindsay Adler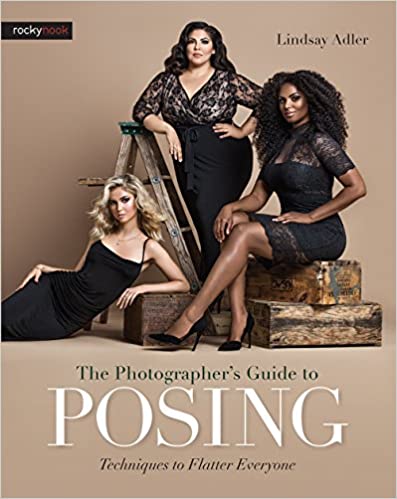 Gives you tips and tricks on how to photograph people to make them look their best. People are much different subjects than landscapes and other genres of photography. A lot goes in to make your subject; a person looks great; the lighting must be perfect; the composition must be great; the camera's settings need to be the best as well. The beginning of the book talks about the camera and its unique perspective. Then the book delves into how you can guide your subject to pose so that they look their absolute best in their photographs.
Authors: Lindsay Adler (Author)
Publisher: Rocky Nook (May 26, 2017)
Pages: 448 pages
10. The Beginner's Photography Guide: The Ultimate Step-by-Step Manual for Getting the Most from Your Digital Camera by Chris Gatcum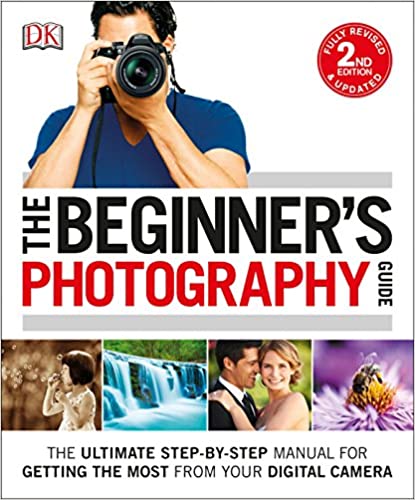 Gives you easy to follow steps along with checklists that walk you through every major technique; how to set the exposure, the focal length, the aperture, etc. The checklists ensure that you complete all the steps and set the appropriate settings. Perfect for a newcomer to digital photography.
One amazing feature is its comparison pictures that show you how little changes in settings can make a huge contrast in your final product. Moreover, you will find inspiration in this book if nothing else.
Authors: Chris Gatcum (Author)
Publisher: DK; Revised, Updated Edition (May 10, 2016)
Pages: 192 pages
11. The Digital Photography Book: Part 1 (2nd Edition) by Scott Kelby
Simplifies the techniques and methods only the pros use in a way that you can easily use them. Includes up-to-date information and reference images. The book starts with a chapter titled Ten Things I Wish Someone Had Told Me When I was First Starting Out in Photography, which is particularly helpful for amateurs just starting out. The author leaves out the technical details and complex jargon, it just gets down to how to use your surroundings to get the result you want. Direct in approach and focused on the end result rather than the process.
Authors: Scott Kelby (Author)
Publisher: Peachpit Press; 2nd Edition (May 20, 2013)
Pages: 256 pages
12. Treasured Lands: A Photographic Odyssey through America's National Parks, Second Expanded Edition by QT Luong & Dayton Duncan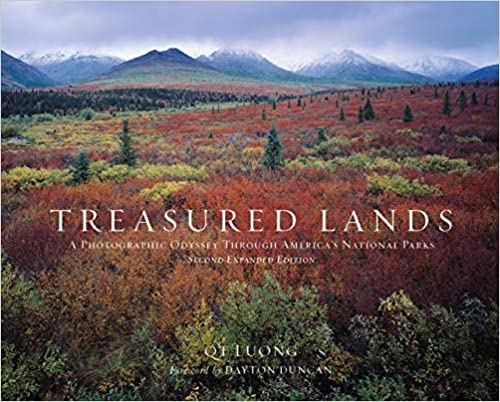 Comes with maps marked with all the sites abundant with natural beauty that you can practice your skills on. Fun and informative. Contains stunning pictography. A buy worth its weight in salt, whether you're getting it for yourself or someone else. National Parks are a beauty to behold and constitute the majority of America's wonderful natural heritage. The author who has been one who has traversed national parks all over America utilizes his knowledge to help photographer at the beginner level. The collection of breathtaking images of natural landscapes presented in the book is a sight for sore eyes.
Authors: QT Luong (Photographer), Dayton Duncan (Foreword)
Publisher: Terra Galleria Press; 2nd Edition (August 1, 2019)
Pages: 484 pages
13. Extraordinary Everyday Photography: Awaken Your Vision Stunning Images Wherever You Are, 1st Edition by Brenda Tharp & Jed Manwaring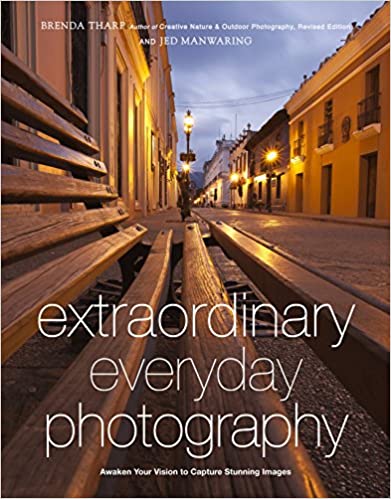 Highlights how you don't need to be an avid traveler to capture amazing experiences to set your photos apart from the rest. Talks about there is wonder all around us, ready to be captured. Inspires you to train your eye to see the extraordinary in ordinary, whether it be your street or your backyard or your local park. The authors wants to open your inner eye, awaken your mind and to see the beauty that already exists in everyday life. The book reiterates the important point that lack of gear is not something to hold you back from taking better, creative photographs.
Authors: Brenda Tharp (Author), Jed Manwaring (Author)
Publisher: Amphoto Books; 1st Edition (August 21, 2012)
Pages: 160 pages
14. Bill Cunningham: On the Street: Five Decades of Iconic Photography by The New York Times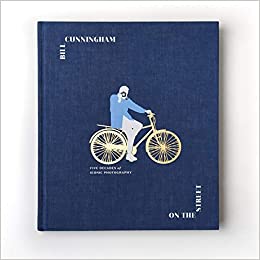 Features a portfolio of street photography of Bill Cunningham. Being a photographer takes courage, attention to detail, great observation and the imagination to frame something that would otherwise be easily forgotten. Bill Cunningham in his long experience as a professional photographer has documented the transformation of style and fashion and the people who care about them. This is a good chance to see his work in all its glory. The magnificent photographs are followed by essays that reveal the thought process behind them. The book also includes contributions by Ruth La Ferta, Penelope Green, Jacob Bernstein, Anna Wintour, etc.
Authors: New York Times (Author)
Publisher: Clarkson Potter (September 3, 2019)
Pages: 384 pages
15. The Landscape Photography Book: The step-by-step techniques you need to capture breathtaking landscape photos like the pros by Scott Kelby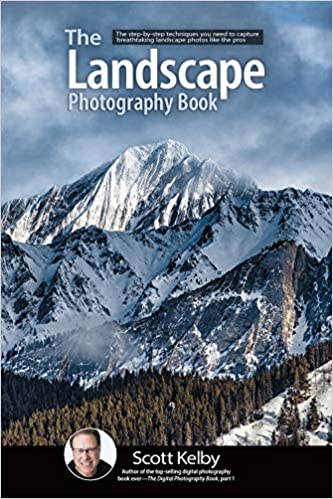 Provides you with secrets and beautiful examples of beautiful landscape photography. The author has shared his own knowledge, tested through trials and tribulations, to inspire the reader to upgrade their own work. There are many things that contribute to good photography such as gear, camera settings, lighting, attitude, etc. You will be able to learn how to capture the sunrise, the night sky, your local park, etc. The tone is humorous, direct and to the point and the information is shared in small, digestible portions. If you are an amateur photographer, you will benefit greatly from this buy.
Authors: Scott Kelby (Author)
Publisher: Rocky Nook (June 7, 2019)
Pages: 208 pages
16. Photography: The Definitive Visual History by Tom Ang
Showcases the most popular photographs ever taken featuring all sorts of themes like portraits, wars, fashion, advertising, landscape, etc. The author Tom Ang is a well-known photographer who is also a broadcaster and writer. The topics also gives a hint about the history of photography from the oldest black and white photographs to the modern digital light photography. The book discusses the classics in a way so as to not only explain their origin and popularity but also to make you connect with what photography is actually all about.
Authors: Tom Ang (Author)
Publisher: DK (September 29, 2014)
Pages: 480 pages
17. Photo Therapy Motivation and Wisdom: Discovering the Power of Pictures by Rick Sammon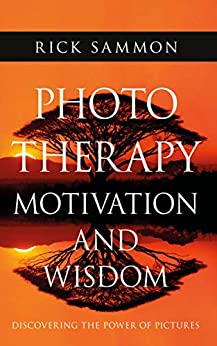 Explores all facets of photography which are not usually discussed such as emotional intelligence, seeing the magic, light and color theory, the meaning of photography, etc. Includes missions and assignments for you to complete. Devoid of photographs as the author wants to make a point without them. The author wants to train your imagination and thought to enable you to take awe-inspiring photographs. The text is descriptive and invokes images of its own. The book is personal and talks about the real, raw vulnerability packed behind a photographer's work. Ideal for someone who is just starting out in photography and wants to go deep but slow.
Authors: Rick Sammon (Author)
Publisher: Independently published (September 6, 2019)
Pages: 166 pages
18. Getting Started in Photography: A Complete Beginner's Guide to Taking Great Pictures by Jim Hamel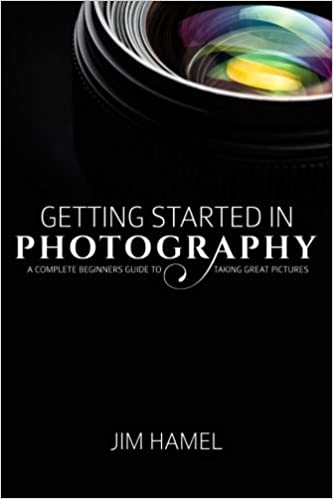 Deals with the art and science of photography. Provides the details and technicalities of the basics which will help you take control of your life. Teaches you how to choose the best camera, set good angles, edit them post production, displaying your portfolio, etc. Familiarizes you with the professional lingo. Comes with free tutorials and tips to further help you. If you are a novice, you will get a good introduction on your basic concepts. If you are a professional, you can brush up your skills and revisit your basics to reinforce your knowledge.
Authors: Jim Hamel (Author)
Publisher: CreateSpace Independent Publishing Platform (April 19, 2016)
Pages: 170 pages
19. National Geographic Photo Basics: The Ultimate Beginner's Guide to Great Photography by Joel Sactore and Heather Perry
Contains short lessons, tips, assignments, personal notes and examples. A practical guideline that will teach you about the basics that you would need to know from a novice's perspective. The author is an experienced photographer for National Geographic trying to inspire others who want to be like him. Good photography is not limited to good gear and the text shares how to do that through the right framing, editing, etc. The author has used his own portfolio to explain how exposure, focus, composition, lighting, etc. works. Once you go over this, you will find this book to be a harbinger of great success for you.
Authors: Joel Sartore (Author), Heather Perry (Author)
Publisher: National Geographic (November 12, 2019)
Pages: 256 pages
20. Dusk to Dawn: A Guide to Landscape Photography at Night by Glenn Randall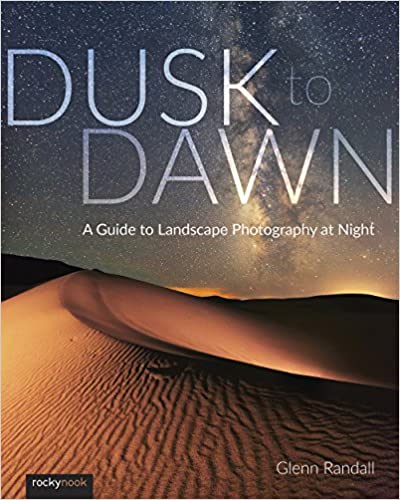 Explains how landscape photography is not limited to the light of day, it can be extended to include nighttime photography as well. Talks about cameras and lights and digital photography techniques that will help you. Focused on astro, the galaxy, meteor showers, the stars, etc. We are not living in the dark ages anymore, so why should we restrain ourselves by light, why not overcome dark photography as well. Talks about how to create a sense of place, through a perfect blend of the sky with the land. Use this book to create your own nocturnal magical Universe. The book is targeted towards professional photographers who want to expand their horizon of work.
Authors: Glenn Randall (Author)
Publisher: Rocky Nook (May 18, 2018)
Pages: 232 pages
Choosing the Best Photography Books
We hope that you will find something you like in this list. This list includes only some of the best literature on photography you can find out there. You can learn a lot from these books; how techniques of photograph work, how exposure and lighting and angles affect how a photograph turns out. You can learn from the professionals and the masters of the field, you can learn from their mistakes and their experience. You will figure out how to take better photographs and how to edit them post-production to look dreamy. You will be transformed from an amateur to someone who is well on their way to a career in photography. You can embark on your creative journey just now, once you start reading this book.