Options trading has become extremely popular and is one of the best options for investors looking to make huge returns in a short period of time.
Options trading is quite similar to trading stocks but is a lot more complex and involves more risks than trading stocks, even when you're doing so through a brokerage company.
This is why an investor should have the right information, real market data, and facts that will help them make the right decisions on trading options before investing in any option types.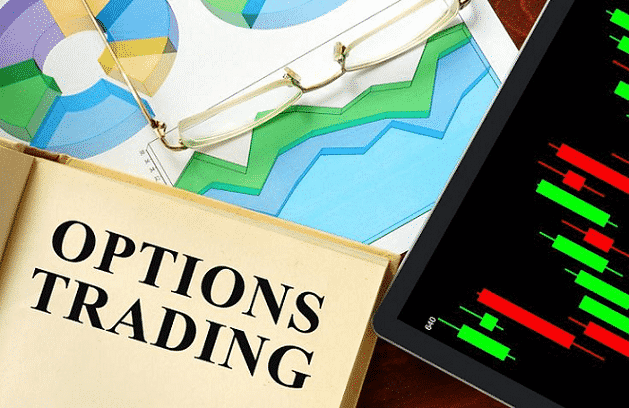 Best Books for Options Trading: Our Top 7 Picks
One good resource for accurate facts and detailed information on options trading is a good book on the subject. So we collected together seven of the best options trading books for you to look into
1. Understanding Options 2nd Edition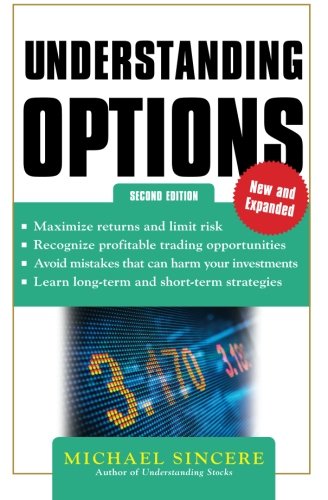 Understanding Options
by Michael Sincere makes trading options really easy whether you're a beginner or an expert in the options trading industry, through the use of effective option trading strategies.
The facts and strategies in the book are presented in clear and concise language, which makes the book easy to read and follow, even for the beginner options trader. Also, the terminology of options trading is explained in simple terms.
The first few chapters of the book review the background of options trading, its history and the basics of options trading today before it goes into intermediate and advanced option trading strategies.
According to many reviews by readers of the book, the information on the book is usable, reasonable and contains detailed explanations of option trading strategies that should get you on track with options trading.
For example, you could learn how to reduce the risk of options trading and follow practical steps on how to become better in options trading.
If you really want to make returns from investing in options trading, then flipping through the 320 pages of options trading advice, facts, and strategies in this book is the first step to take. Although this book simplifies trading options, you should familiarize yourself with stocks, the market, and trading in general before you start reading.
Author: Michael Sincere
Publisher: McGraw-Hill Education
Current edition: 2nd Edition (January 2014)
Pages: 320
2. Options as a Strategic Investment: Fifth Edition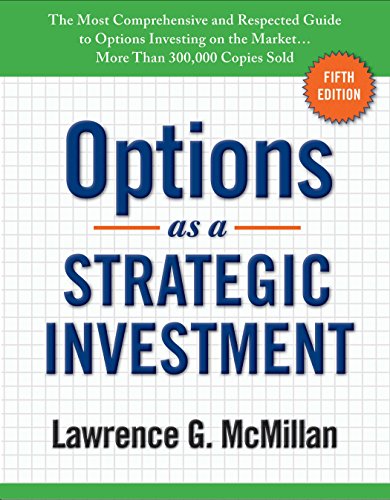 Options as a Strategic Investment
is one of the best options trading books out there and author Lawrence G. McMillan is a professional trader himself.
Although it's quite bulky with a total number of 1,072 pages, the information provided in the book will help to get you started with options trading strategies that will provide you with massive returns and reduce the risks associated with options trading.
Those who are turned off by long books won't love this one but you'll find actual facts and strategies here that you won't find in other options trading books.
Options as a Strategic Investment starts with introductions to the world of options trading which should easily familiarize any beginner with the subject. Moving into other chapters, you'll find trading techniques to give you the skills and knowledge to make massive returns.
The information offered in this book comes from a professional perspective. The details are presented in a simple, clear style, and McMillan offers practical advice on purchasing and trading the most popular types of options.
Author: Lawrence G. McMillan
Publisher: Prentice Hall Press
Current Edition: 5th Edition (August 2012)
Pages: 1072
3. The Options Playbook, Expanded 2nd Edition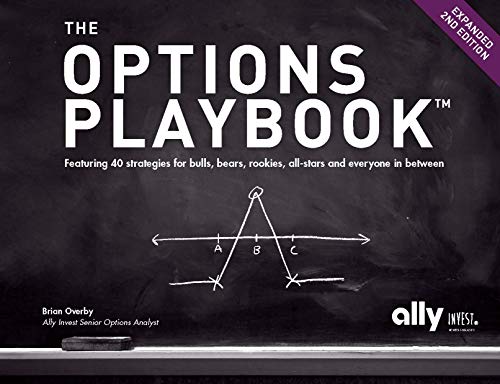 If you're looking for a book on options trading that is straight-forward, clear, and easy-to-understand, then The Options Playbook is just what you need. This book takes more than 40 of the most popular options strategies and breaks them down into a format that can be understood by rookies and experienced traders.
The book starts by explaining and presenting basic definitions and concepts that should get any rookie on track for the next chapters. Moving deeper, you'll find a section just for experienced traders, where practical strategies and facts on options trading are addressed in very clear, sincere language.
According to many readers, this book offers unique information by providing details about various types of trades. Although the book is not bulky, you might find it dull as the information provided is basic and straight to the point.
Author: Brian Overby
Publisher: Ally Invest
Current Edition: 2nd Edition (September 2009)
Pages: 158
4. Trading Options For Dummies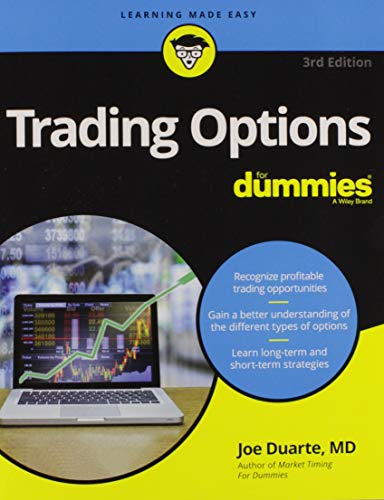 Trading Options For Dummies
takes things personal with facts, strategies, and charts that should help you make the right investments and get massive returns in today's tough markets.
With this book, you can easily diminish the risks associated with options trading by weighing the costs and benefits, and building a sustainable strategy that will keep you ahead of the game.
If you're a beginner in the options trading industry, then you need to get this book and familiarize yourself with the terminology and concepts of options trading.
However, it is advisable that you have a little bit of knowledge about the trading markets and stocks before getting this book, as the formulas, technical analysis, and graphs presented in the book might be quite difficult to follow for the inexperienced trader.
Nevertheless, the book contains a lot of useful information and it is written in a simple and easy-to-understand fashion to give you a better understanding of options rules and types.
Author: Joe Duarte
Publisher: For Dummies
Current Edition: 3rd Edition (August 2017)
Pages: 408
5. Options Trading: A Beginner's Guide- Basics and Tips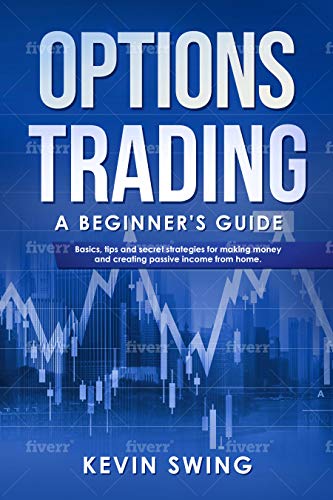 Most options trading books claim to serve both beginners and experienced traders with useful information that should help them make the right decisions on their investment. However, most of these books pretty much leave the beginner behind, by moving into facts and details that they will find difficult to keep up with.
For beginners hoping to get an introduction to options trading, the right books are quite scarce. However, this book focuses on starting beginners on the right path through clear and precise language that means many readers consider it as one of the best books on options trading for a beginner.
At 113 pages, it is just long enough to provide you all the information you'll need to start trading. However, you won't find a lot of factual and detailed information in the book.
According to complaints from some readers, this book doesn't provide much in-depth information about the world of options trading. Nevertheless, it is still a great book for anyone who has never done options trading or has only a little experience in the field.
Author: Eric Williams
Publisher: Independently Published
Current Edition: August 2019
Pages: 113
6. Option Volatility and Pricing: Advanced Trading Strategies and Techniques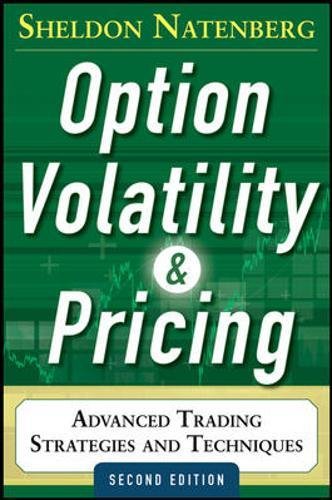 This book is the 2nd edition of the bestselling Option Volatility and Pricing, one of the few options trading books that offer actual trades, figures, and tables based on market data and real market conditions.
This edition offers updated and expanded facts, and strategies for options trading that should get you on the right track and make it easy for you to identify the right investment opportunities.
While this edition is considered to be an options trading resource for everyone looking to gain in-depth technical understanding and make huge returns on options trading, there are a few complaints about the facts provided in the book.
According to several readers, the information provided won't apply in the real-life markets, and there are also some basic mistakes such as misspellings and omissions in the book that simply shouldn't be there.
Still, this book remains a great resource for beginners and expert options traders looking for outstanding information on options trading.
Author: Sheldon Natenberg
Publisher: McGraw-Hill Education
Current Edition: 2nd Edition (August 2019)
Pages: 592
7. Options Trading: QuickStart Guide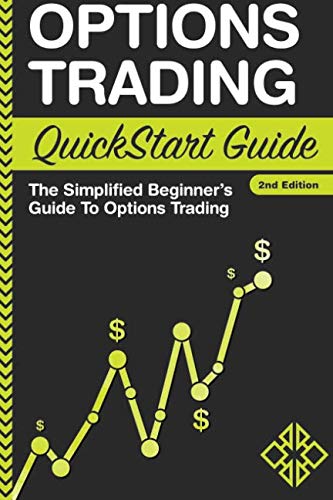 Options Trading: QuickStart Guide
– The Simplified Beginner's Guide To Options Trading is one of the few options trading books that actually speaks the language of beginners.
This book simplifies options trading terminology and does away with the jargon used by many options trading books that exclude the beginner.
Most readers have testified that it does justice to the basics of options trading and explains it in language that a beginner can understand. However, poor editing makes the book look like it was rushed and barely revised before publishing.
Author: Clydebank Finance
Publisher: ClydeBank Media LLC
Current Edition: (April 2016)
Pages: 99
Conclusion
That's all we have for now on the best options trading books. These books should get you started and on track whether you're a beginner or an experienced trader.
Related