DISCLOSURE: This post may contain affiliate links, meaning when you click the links and make a purchase, I receive a commission. As an Amazon Associate I earn from qualifying purchases.
There is a great deal to know about Russia – it's rich landscape, interesting and turbulent history, and the political leaders from the Romanovs to Putin.
Authors would talk about how Lenin was an important historical figure and political strategist, and readers would in turn thumb through various textbooks, looking for clues and clarifications, or whatever solid footing they could get on the Russian Revolution. If there was indeed a backbone of all historical literature in and about Russia, it's this revolution.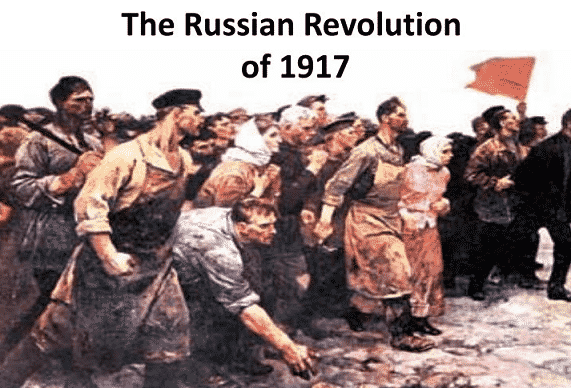 However, proper research starts with the right books, and the latter doesn't even have to be canonical, only accurate and well-written. Books like these should be backed by facts, consolidated and cross-checked with other reliable sources – primary and secondary.
If you're looking for the best books about the Russian Revolution, here are five titles you can start with.
#1: A People's Tragedy: The Russian Revolution: 1891-1924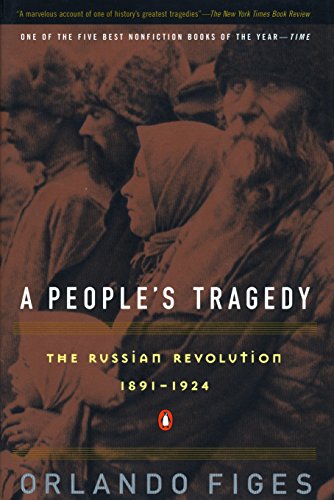 Described by Independent as "the most moving account of the Russian Revolution", this book is a comprehensive compendium of the events that happened during this crucial part of history. Notable scholar and author Orlando Figes creates a panoramic and sweeping account of the revolution and the powerful social forces behind it. Figes further argues that the failure of democracy in 1917 became the driving point to finally combat dictatorship and violence that was so prevalent in Russia at the time.
Figes also recreates the famine in Russia in 1891, which promptly covers the death of tsarism and of Lenin. The book intelligently weaves together narratives, thorough research, and analysis of events. Some of the narratives expounded in the tome are the roles of the following people in the revolution: Prince Lvov, General Brusilov, Dmitri Oskin, Maxim Gorky, and Sergei Semenov. And perhaps one of the most compelling of Figes' arguments is that the White leaders in the Civil War realized that monarchism is a political suicide.
Author: Orlando Figes
Publisher: Penguin Books
Current edition: 100th anniversary edition
Pages:  960
>>> Buy Now or Rent on Amazon.com
#2: History of the Russian Revolution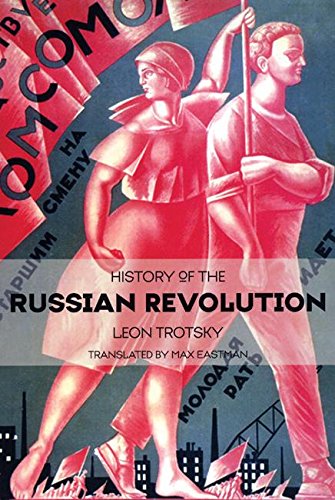 One of the most powerful books written to narrate Russian history, Trotsky's book recounts what exactly happened in 1917, when the Bolsheviks overpowered and eradicated the Romanovs. The book also reveals an unparalleled account of the revolution through the eyes of a democratic and emancipatory character. Trotsky not only gives a detailed account of the Russian Revolution, but also analyses the factors that led to it.
Although Trotsky admits his own biases, he has indeed fact-checked all the historical information, careful not to leave anything of interest and importance. The author also explains comprehensively what causes revolutions, and in the turn of events, violence. His discourse on political theory is intelligent yet reader-friendly, which makes his book a highly recommended material for students.
Author: Leon Trotsky
Publisher: Haymarket Books
Current edition: Centenary edition
Pages:  1040
>>> Buy Now or Rent on Amazon.com
#3: The Russian Revolution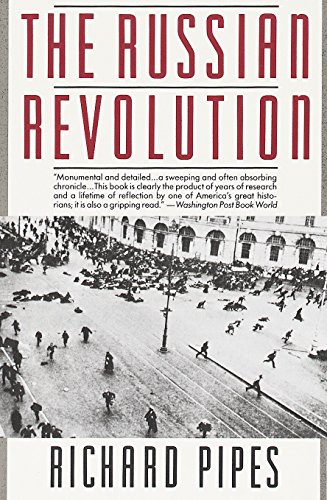 Among the books featured here, Richard Pipes' research and account of Russian history is considered the most rigorous and boldest, if the critique of Communism is to be used as a metric. Here you'll read about how the Bolsheviks crushed the Mensheviks, the Lefts, Soviet Revolutionaries, and other socialist groups back in the day. He also includes how and why the Russians surrendered to Germany, prompting an end to the first World War. Pipes' descriptions are vivid, enough for you to picture the turbulent events in Russian's history. Compared to Trotsky's book, The Russian Revolution is as objective as it gets, if not long-winding and exhaustive. Expect to be overwhelmed by the information, but the effort is all worth it.
This groundbreaking work likewise emphasises that the Russian Revolution was an intellectual uprising, which was brewed in terror and oppression. It's a definite must-have, considering that Pipes has already written numerous history books in the course of his academic career. When it comes to Russian history, Pipes – and this book – is the authority.
Author: Richard Pipes
Publisher: Vintage Books
Current edition: 1st edition
Pages:  976
>>> Buy Now or Rent on Amazon.com
#4: The Russian Revolution: A New History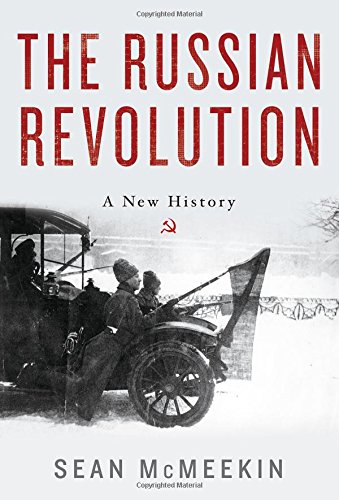 Award-winning historian and scholar Sean McMeekin describes, in retrospect, the events that led to the end of the Romanovs, the rise of the Bolsheviks, and the onset of Communism in Russia. It is eye-opening in its revelation of Russian's complete transformation, the collapse of tsarist rule, the violent takeover of the Bolsheviks, and the eruption of the civil war.
You'd wonder how McMeekin got hold of such valuable information apart from books and primary accounts. The book does not disappoint, though, as the author drew on Russian archives and pored over untapped files. What you'll be reading in this volume is something other books on the revolution have never given yet. It's like seeing the old Russia with a new pair of eyes.
McMeekin also cared to clarify confusing and complex events for the average reader. It is indeed a reliable and definitive guide to understanding the events that helped shape the revolution. Even authors such as Norman Stone think that this book is a classic.
Author: Sean McMeekin
Publisher: Basic Books
Current edition: 1st edition
Pages:  496
>>> Buy Now or Rent on Amazon.com
#5: The House of Government: A Saga of the Russian Revolution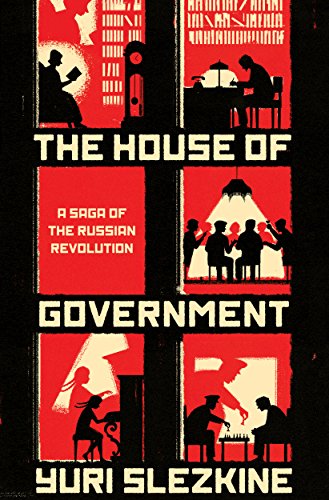 Published only recently, this book is a sweeping epic of the Russian Revolution, Communism, and the Soviet experiment. Slezkine's narrative not only contains what other historians have already written about the revolution, but it also tells the gripping story of residents of an apartment in Moscow, families of Communist officials, before, during, and after they were crushed by Stalin. Apart from being a book on Russian history, this tome is also a personal account of Bolshevik believers.
The House of Government, which housed 505 apartments for officials who ruled the Soviets, until each resident was evicted and ultimately led to his death. Slezkine put together letters, interviews, journals, literary criticism, revolutionary theories, architectural history, and biography to create this fascinating book. Indeed, it's a saga that should be in shelves of anybody genuinely interested in Russian Revolution. It's a bold, chilling, and intriguing masterpiece.
Moreover, The House of Government has won several awards and recognitions, including the 2018 PROSE Award in World History, the NY Times Editors' Choice, NY Times 100 Notable Books of 2017, a must-read according to Millions.com and Economist.com, and The Guardian's Best Books of 2017.
Author: Yuri Slezkine
Publisher: Princeton University Press
Current edition: 1st edition
Pages:  1096
>>> Buy Now or Rent on Amazon.com
Conclusion
There is nothing more to ask for from these books. They're internationally recognized and make for a good, valid, and reliable reading material for students and academicians. Despite their almost intimidating volume, they are not full of boring details. Each narrative is written to make you grip the edge of your seat, feverishly copy notes, or just keep turning the pages for long hours.
The Russian Revolution is a dark tapestry woven with violence and crisis, and the aforementioned authors didn't mince words nor sugarcoat events. Everything was described in nitty-gritty detail, if not to capture zeitgeist, but to change your beliefs and views about Russia and the revolution that took place. Count these books as your allies in commemorating history, and with it the loss and triumph of the country in question.
Related