Manipulation is a topic that many people shy away from because of the widespread negativities attached to it. But the truth is, manipulation is an art that sometimes comes in handy for positive purposes – in business, politics, and other aspects of life.
One of the easiest ways to master the art of manipulation is to read books on the topic. And thankfully, books on manipulation abound in the market. Of course, they've been written for people who intend using manipulation for good purposes.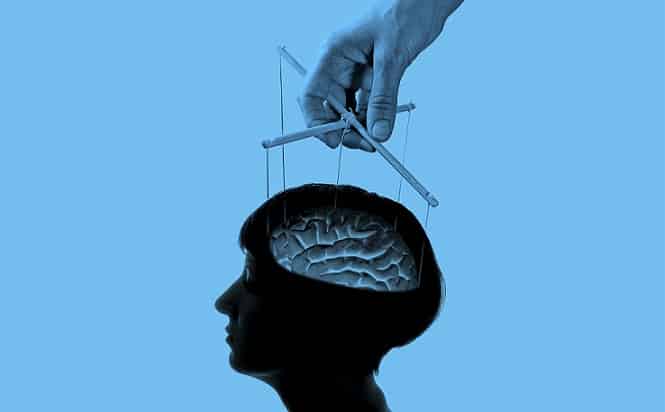 Best Books on Manipulation: Our Top 7 Picks
In this post, we'll be looking at the 7 best books on manipulation – carefully handpicked based on the quality of content, author's experience, buyer reviews, and other factors that matter.
1. Manipulation (by Benedict)
Edward Benedict tries to teach the reader the subtle ways of achieving success through mind control and the nerve pathways through this book. Manipulation: Techniques in Dark Psychology, Influencing People with Persuasion, NLP, and Mind Control explores several techniques to achieve this including,
Follow the feeling
Feedback
Anchoring
Behavior modification
Tracking
The book further explains the advantages of manipulation, stating that it is not always a bad thing as many view it to be. It can be channeled positively for the greater good. If you are one in search of the best ways to engage your mind and those of others towards a more successful life, this book is for you.
Many of the readers have commended the author on his style of conveying the manipulation message. A reader even testified that he was only able to solve an issue that he had suffered from for over two decades after reading this book. One more plus, the book isn't bulky so you can breeze through a couple of times without much effort.
All-in-all, Manipulation: Techniques in Dark Psychology, Influencing People with Persuasion, NLP, and Mind Control is very informative.
Author: Edward Benedict
Publisher: Independently Published in February 2019
Pages: 50 pages
2. Dark Psychology (by Skykes)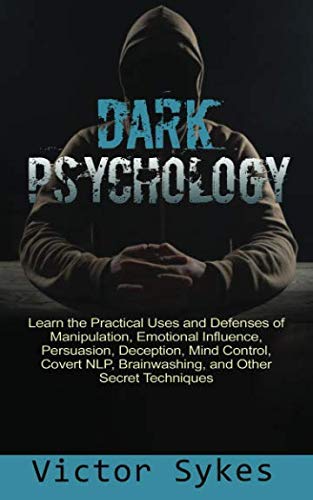 Dark Psychology
is one amazing book which helps the reader understand the idea that there is always the chance of being manipulated by dark manipulators. It is meant to bring you to the realization that millions of people are manipulated daily and you can save yourself from such simply by reading through.
There is a lot to be discovered by flipping through the pages of Dark Psychology by Victor Sykes including:
The meaning of Dark Psychology and how it is being used to manipulate people daily.
The techniques of manipulation on the unaware minds.
Different jobs where you can be manipulated.
Dirty tricks employed by lovers and family members on their unsuspecting victims.
Why the techniques are very effective.
Case studies, and a lot more.
Though the book seems to contain a lot, it seems quite overpriced for the content. While a few readers have applauded the content, many others believe it wasn't worth the price and should be revised by the author. It is only great if you are a novice to the field of psychology and manipulation, if you are looking for advanced information then you probably should look elsewhere.
Author: Victor Sykes
Publisher: Independently Published (November 7, 2018)
Pages: 186 pages
3. 30 Covert Emotional Manipulation Tactics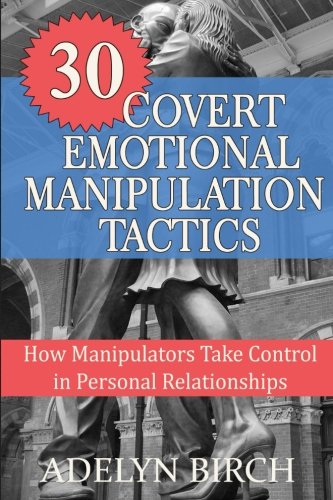 30 Covert Emotional Manipulation Tactics
explains in clear terms to the reader that covert manipulation is very tricky, especially when it is emotional. If you don't have an idea about the manipulator's game, you have no chance of defending yourself efficiently.
Adelyn Birch aims to teach you how best to defend yourself against these covert emotional manipulators by exposing thirty of their most used tricks. The book is more focused on romantic relationships even though it is evident that the tactic used is very similar to those used by family, friends, and coworkers.
The whole idea behind 30 Covert Emotional Manipulation Tactics is to help you get your life back from the snare of covert emotional manipulators. The message is easily passed across according to many of the readers who recommend the book for everyone who feels they are in a manipulative relationship.
If you need something concise and straight to the point, then your first point of call is this book. It will help restore your sanity in less than no time. The only complain a few readers raise is that they wanted some more information. The author even referenced other authors to buttress salient points, which makes it a great started in your quest for knowledge about covert emotional manipulation.
Author: Adelyn Birch
Publisher: CreateSpace Independent Publishing Platform (December 26, 2015)
Pages: 66 pages
4. 48 Laws of Power
If you want to attain power or arm yourself with power, then 48 Laws of Power would be a great read for you. It is one of the most famous books on manipulation as it is known by many as the number one guide to modern manipulation.
Several editorial reviews have labeled this book written by Robert Greene as very easy to read and very practical as well. The author brings together theories by Suntzu, Machiavelli, and the legacies of many famous warriors, seducers, con men, and statesmen all through the ages. It tells the reader about how these laws are enforced in everyday life.
Readers have commended the author for using well-told stories to buttress his points but one thing is clear, the book isn't for everyone. This why some folks have termed the book controversial. A regular person wants to live without thinking of war or manipulation, in real life all of these exist.
The information is seen by many readers as two-sided. While some see it as very impactful and accurate, others term it the revenge of the woes of a dysfunctional child. This is the advice if you must read it, be ready to sift the information from a very long read.
Author: Robert Greene
Published: Viking (1998)
Pages: 452 pages
5. Manipulation: Learn To Spot And Avoid Manipulation As An Empath
If you have ever been in a situation where you are doing something for someone that you're not comfortable doing, then you should read this book. Manipulation: Learn To Spot And Avoid Manipulation As An Empath exposes how many people are being manipulated on a daily basis and they have no idea. If you fall into this category and you want t break the hold then you should pick a copy of this book.
The author expresses his theories through these skills:
One single practice to help put a stop to manipulation in your own life.
Characteristics of manipulators. This will help you beware of them.
Strategies to help you eliminate manipulation in your workplace.
Coping with manipulative relationships, and many others.
Many readers were satisfied with the content and have recommended for others because of its uncomplicated nature. The message is concise and passed in the most understandable manner while describing all the strategies used by manipulators.
Author: Jacob Greene
Publisher: Independently Published (September 26, 2018)
Pages: 133 pages
6. The Art of Manipulation
>>> Check Price on Amazon.com 
The Art of Manipulation
is a great pick for you if you find it difficult to create the required push for people to do anything at all, or can seem to convince anyone to do anything at all. Nick Anderson conveys his message on how you can deal with shyness and become more confident in sharing your thoughts with others.
The book will teach you the following:
The reason why you must learn the art of manipulation.
How to make your offer juicier for others.
The Rejection then Retreat technique.
The "Confuse then simplify technique."
Many other techniques to help your cause.
Many readers see the information as average and not well backed up. This is not to say the book is void of useful information, just that most of it may just be useful for beginners and not advanced readers. Considering the price of the book, it is still a fair book to have in your library.
Author: Nick Anderson
Publisher: Independently Published (December 4, 2018)
Pages: 100 pages
7. In Sheep's Clothing: Understanding and Dealing with Manipulative People
In this book, "In Sheep's Clothing," Dr. George Simon makes great effort to explain how your buttons are being pushed by manipulative people around you. He explains that manipulative people always want to win and they also want to look good doing it too.
This book teaches you the following:
Reasons why victims find it difficult in leaving manipulative relationships.
Tactics of manipulators.
Defining the rules of engagement between yourself and the abuser.
The weaknesses which your manipulator can exploit, and many others.
Many readers describe their fascination at how the author was able to convey their exact problems and how they felt. They went ahead to recommend the book for every human being, since you may never know you are being manipulated when you are.
Author: George K. Simon Ph.D
Publisher: Parkhurst Brothers Publishers Inc; First Edition, 2nd Edition, second edition is exclusive to Parkhurst Brothers pub edition (April 1, 2010)
Pages: 176 pages
These are our top picks for books on manipulation. You can pick any depending on your level of knowledge about this subject and you will surely have some fun reading through.