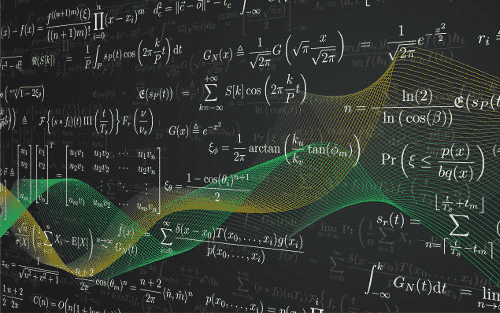 DISCLOSURE: This post may contain affiliate links, meaning when you click the links and make a purchase, I receive a commission. As an Amazon Associate I earn from qualifying purchases.
Linear algebra is one of the most important aspects of mathematics out there if you have an interest in machine learning and artificial intelligence, but as you might expect, it's hardly a piece of cake to learn, so most students find themselves seeking the best linear algebra textbooks to guide them through their studies.
What are the Best Linear Algebra Textbooks to read?
1

2

3

Book
Linear Algebra: Step by Step
No bullshit guide to linear algebra
Linear Algebra Done Right (Undergraduate Texts in Mathematics)
1

Book
Linear Algebra: Step by Step
2

Book
No bullshit guide to linear algebra
3

Book
Linear Algebra Done Right (Undergraduate Texts in Mathematics)
For those who are beginners or have not been in a linear algebra class for years, a good guide that clearly explains the field is even more essential, but  there are so many books on linear algebra on the market that it can be really difficult to pick which one teaches the skills you need best, especially if you are a novice with no idea of what you need to know.
Best Linear Algebra Textbooks: Our Top 6 Picks
Fortunately, we've done all the necessary research to make the decision as easy for you as possible. In this post, we bring you a list of the 6 best linear algebra textbooks.
1. Linear Algebra: Step by Step
Linear Algebra
by Kuldeep Singh is arguably one of the best texts on linear algebra out there, with the author offering a broad outlook covering its applications in many fields, including business, computer science, and engineering, with some interesting exposition on how Google makes use of linear algebra to rank search results.
The major strength of this book is in the number of examples it presents step-by-step to make the operations as easy to follow as possible, and the fact that the solutions to problems are all available online, making it the perfect companion for self-guided study or distance learners.
The exercises themselves are designed to test your understanding of each section, drawn from past questions in college examinations, and geared towards boosting your confidence with the wording and style used ahead of the real deal.
Linear Algebra is one of the most dynamic mathematics textbooks ever. Each chapter opens with a short biography of a leading player in the field of linear algebra who relates to the context being discussed within, and these—coupled with interviews with leading experts—ensure your understanding expands from the math to the state of the field as a whole.
Readers don't have a bad word to say about the book and love the interesting facts they learn as they read.
Author: Kuldeep Singh
Publisher: OUP Oxford; 1 edition (October 31, 2013)
Pages: 528 pages
Edition: First Edition
2. No Bullshit Guide to Linear Algebra
The author of the No Bullshit Guide to Linear Algebra, Ivan Savov, utilizes his 15-year experience as a lecturer to paint linear algebra as a cornerstone of engineering and science that is key to the development of computer graphics, machine learning, and quantum mechanics.
The book attempts to create a geometric interpretation of linear algebra and its theoretical foundations, making it the perfect tool to supplement the studies of university students in particular.
One of the strengths of this book is the way it presents the subject in a concise and precise manner. Definitions, diagrams, formulas, explanations, and real-world examples are used to educate the reader in an accessible and clear way we're sure readers will love.
To cement the reader's understanding, there are math problems to solve after each module that encourage students to boost not only their linear algebra skills but their appreciation of the potential applications to real-life situations. Readers report that using this book exposes you to several concepts surrounding linear algebra which allow you to understand it better.
Aside from the quality of knowledge relayed to the reader, buyers have commented that the book is also light-hearted and fun to read, so it's no surprise that the No bullshit guide to linear algebra has been rated as one of the best guides when it comes to teaching yourself the intricacies of the subject.
Author: Ivan Savov
Publisher: Minireference Co.; 2nd edition (April 2, 2017)
Pages: 570 pages
Edition: Second Edition
3. Linear Algebra Done Right
Linear Algebra Done Right
is a book designed for undergraduates in mathematics as well as those in graduate school. It's a bestseller and is highly recommended by both students and faculty alike.
The author makes use of a novel approach in writing this book which tackles the determinants in the latter half to ensure readers fully understand the central goal of the subjects covered first, as well as how they can be applied in the real world.
Furthermore, Linear Algebra Done Right takes extra steps to offer well broken-down explanations and make proofs simpler, rendering the book a valuable tool even for novices.
Each chapter ends with linear algebra problems that the student is required to solve in order to self-evaluate how well they understand the material covered.
This is the third edition of this book, ensuring the material covered is as current as possible and offering an impressive 300 new exercises compared to previous versions. A few new topics have also been added, including dual spaces, product spaces, and quotient spaces, and both print and e-book copies offer a clean, modern design.
If you can only afford one textbook to help with your studies, this covers a wide range of topics and exercises, and just might be the pick for you.
Author: Sheldon Axler
Publisher: Springer; 3rd Edition 2015 (November 6, 2014)
Pages: 340 pages
Edition: Third Edition
4. Introduction to Applied Linear Algebra: Vectors, Matrices, and Least Squares
We consider the Introduction to Applied Linear Algebra to be a very special book. Yet another bestseller, we love it for its to-the-point explanations of linear algebra, and effective explanations that take the sting out of study hall.
To test your understanding, the book offers a huge range of easy-to-understand practical examples designed to teach you the skills you need to ace your class, whether you're a seasoned math pro expanding your skills or a total newbie to the field.
The book covers several essential aspects of linear algebra, including matrices, least squares, and vectors. These are then related to their applications in engineering, machine learning, tomography, and artificial intelligence, to name a few.
The range of problems the book offers provide the ideal opportunity to test your knowledge after each module, making use of real-world problems that allow the reader to translate what they have learned into such situations.
As a unique extra, you are able to access additional material online; including lecture slides, notes, more exercises, and data sets, making Introduction to Applied Linear Algebra a frontrunner for both self-study and extra-curricular study. If you are a beginner, this book provides you with a strong foundation to help you understand linear algebra better, but even those who are more experienced can use the extra materials to deepen their understanding and test the limits of their knowledge.
Readers regard this book as a fantastic introduction to linear algebra that boasts better print, more examples, and all-round superior content to much of the competition.
Authors: Steven Boyd and Lieven Vandenberghe
Publisher: Cambridge University Press; 1st edition (August 23, 2018)
Pages: 474 pages
Edition: First Edition
5. Linear Algebra (Dover Books on Mathematics)
Linear Algebra
is a presentation of Georgi Shilov's original text that has been reworked by Richard Silverman. Taking Shilov's comprehensive teachings, Silverman breaks them down into bite-size elements, bringing the text's already impressive accessibility to a whole new level that we're sure students of all abilities will love.
The text covers topics like vector arguments, coordinate transformations, unitary spaces, Euclidian spaces, quadratic forms, and much more, guiding you from the simpler aspects of linear algebra to the more challenging topics.
There are a host of problems provided for users to solve, with answers and hints provided at the end of the book for either self-review or peer marking in a classroom environment. The problems and examples themselves are accessible and easily understandable, meaning you don't need a teacher to translate and the book is versatile enough to be used both in the classroom and alone.
Author: Georgi E. Shilov (Original Author), Richard Silverman
Publisher: Dover Publications; Dover Books on Mathematics edition (June 1, 1977)
Pages: 400 pages
Edition: Dover Books on Mathematics Edition
6. Linear Algebra and its Applications (5th Edition)
The main selling point of Linear Algebra and its Applications is the way it gets its ideas across. We already know that understanding linear algebra can be difficult, but this book simplifies it in a unique way that will ensure even the most inexperienced reader can tackle the material with confidence.
Even advanced concepts can feel like a breeze thanks to the way this book is structured. It builds students' knowledge of fundamental aspects first to give them a solid grounding, gradually expanding this to more complex areas of linear algebra to ensure they have a solid foundation for learning and comprehensive working knowledge.
Thanks to the quality of the writing, any novice can pick up this book and expand their knowledge in a linear, sensical manner, which we think makes for a refreshing change to how textbooks are usually written.
We'd recommend confirming the ISBN you need with your instructor to ensure you get the right edition. Some readers have reported the newest is quite costly, so if you're looking to save a few cents, ask your teacher if an older one will work – we promise these are just as useful.
Authors: David C. Lay and Steven R. Lay
Publisher: Pearson; 5 edition (January 3, 2015)
Pages: 576 pages
Edition: Fifth Edition
Conclusion
Any of the above books are equipped to provide you with a plethora of knowledge about linear algebra in the simplest terms possible, so we're sure that whichever one you go for, it will prove a useful tool to change your understanding of linear algebra for the better. Good luck, and happy learning!
Related