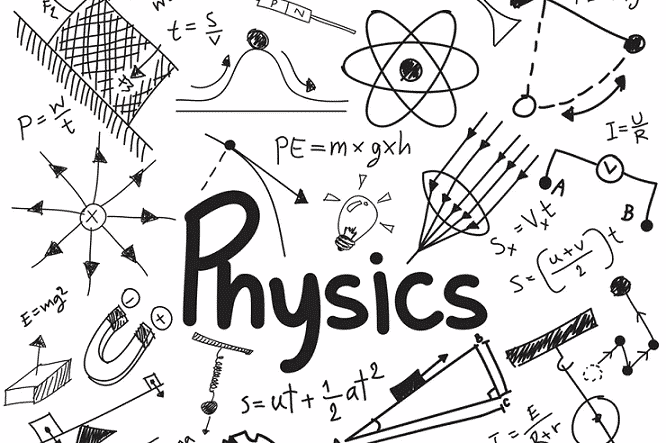 DISCLOSURE: This post may contain affiliate links, meaning when you click the links and make a purchase, I receive a commission. As an Amazon Associate I earn from qualifying purchases.
Physics used to be considered as one of the most difficult subjects to study but better teaching methods and advanced research have made it much easier to understand.
There are tons of physics textbooks available around the world with each author putting forward their ideas in a unique way and presenting students with a variety of available learning methods.
What are the Best Physics Texbooks to read?
1

2

3

Book
Basic Physics: A Self-Teaching Guide
Fundamentals of Physics: Mechanics, Relativity, and Thermodynamics (The Open Yale Courses Series)
1

Book
Basic Physics: A Self-Teaching Guide
2

Book
Fundamentals of Physics: Mechanics, Relativity, and Thermodynamics (The Open Yale Courses Series)
3

Best Textbooks on Physics: Our Top 7 Picks
So which are the best physics textbooks available right now? The answer to this question will vary from one individual to another based on several factors, including experience and personal preferences.
Based on our own research, here are our top seven picks for the best physics books out there:
1. Basic Physics: A Self-Teaching Guide 2nd Edition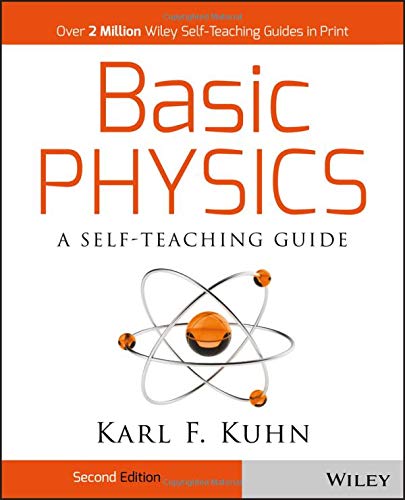 The Basic Physics: A Self-Teaching Guide 2nd Edition by Karl F. Kuhn is regarded by most readers as one of the easiest physics books to use for both students and those who just want to learn for their own enjoyment.
Kuhn presents a simplified view of physics that even the least scientifically-minded person can quickly get to grips with and understand.
This second edition of Basic Physics: A Self-Teaching Guide is designed to:
Help you teach yourself physics with ease.
Let you choose between a mathematical and non-mathematical approach.
Give you the freedom to learn at your own pace. It includes a simple question-answer format for self-evaluation.
Show you a list of objectives to be achieved in each module. This way you already know if you are already acquainted with the content of each chapter.
Provide self-tests after each chapter.
This book is designed to provide the reader with a more practical approach to studying physics so they can grasp the key as quickly and easily as possible.
Author: Karl F. Kuhn
Publisher: J. Wiley; 2 edition (1996)
Pages: 301 pages
Edition: Second Edition
2. Fundamentals of Physics: Mechanics, Relativity, and Thermodynamics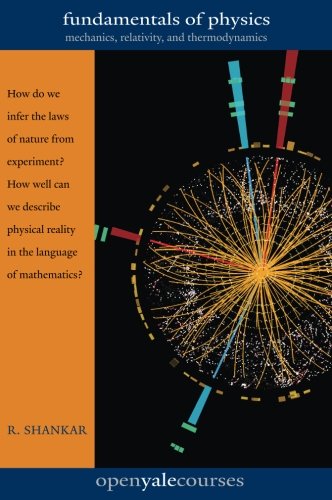 This book is a collection of online teachings by the renowned physics professor R. Shankar. In Fundamentals of Physics: Mechanics, Relativity, and Thermodynamics, he puts forward introductory physics in a very simple manner.
Shankar is famous all over the world for being an enthusiastic educator. He was one of the first to be involved in the Innovative Open Yale course program. The video lectures from which this book was distilled have been viewed over a million times and counting.
He attempts to help students understand the fundamentals of physics from the discoveries by Newton and Galileo to the modern era. It is a perfect introduction to college-level physics as it works from the ground up, reinforcing fundamentals and developing basics.
The aim is to create a solid foundation that enables students to carry on to more complex levels of physics. Students of chemistry, engineering, and AP physics will find this book helpful as will those looking to develop their knowledge in their own time.
A few readers have argued that it is way too simple and at some points, may deviate a bit from the norm. All-in-all, it is not a bad book for a beginner.
Author: R. Shankar (Prof.)
Publisher: Yale University Press (March 25, 2014)
Series: The Open Yale Courses Series (Book 1)
Pages: 446 pages
3. Fundamentals of Physics 10th Edition
Fundamentals of Physics
by David Halliday, Jearl Walker, and Robert Resnick is a calculus-based physics textbook. It was first published in 1960 under the title:
Physics for Students of Science and Engineering.
It is often seen as one of the best textbooks for teaching calculus-based physics courses. This book aims to help students understand how to read scientific data, understand and answer scientific questions, and identify fundamental concepts of physics. It will also improve students' ability to solve quantitative problems.
The new and improved 10th edition comes with extra features to make the book more engaging and stimulate critical thinking.
Some of these features include video illustrations, multimedia resources, vector drawing questions to test students' understanding of each concept.
Author: David Halliday, Robert Resnick, and Jearl Walker.
Publisher: Wiley; 10 edition (August 13, 2013)
Pages: 1232 pages
Edition: 10th edition
4. The Feynman Lectures on Physics, boxed set: The New Millennium Edition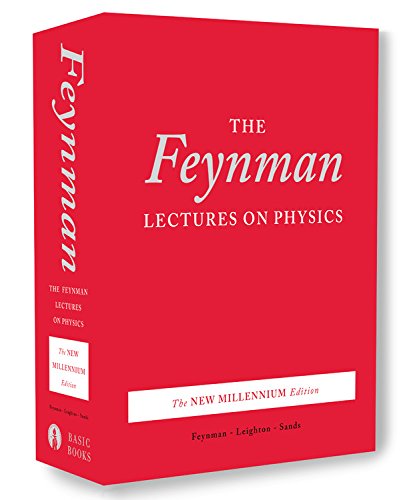 Richard Feynman
is regarded as one of the greatest teachers of physics to walk the face of the earth. This book is a compilation of Feynman's lectures.
In his words, these lectures all began as an experiment, which, in turn, formed the basis of this book. Feynman Lectures on Physics has gone on to be the gold standard for how physics is introduced.
Feynman discusses several concepts in the book, including:
The basics of Newton's laws and principles.
Theories relating to quantum mechanics and general relativity.
Many other topics.
The New Millennium Edition is regarded as a truly timeless collectible that is worth reading both for physics and non-physics students. The simplicity of language and eloquence of thought have been highly commended.
Author: Richard P. Feynman (1918 – 1988)
Publisher: Basic Books; New Millennium ed. edition (January 4, 2011)
Pages: 1552 pages
Edition: New Millennium Edition
5. College Physics: A Strategic Approach (3rd Edition)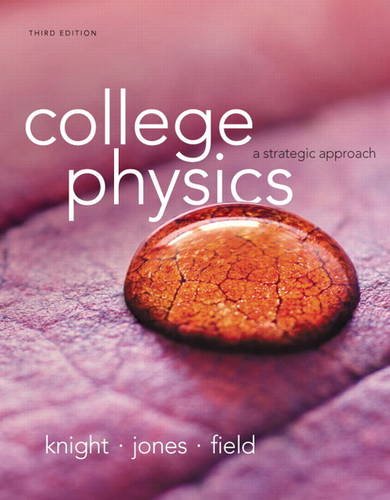 College Physics: A Strategic Approach
introduces algebra-based physics. It has been said that the book has set new standards regarding this field of physics – both students and professors have recommended it.
It aims to help students see the bigger picture and to acquire the necessary confidence and skills for problem-solving.
This is the 3rd edition with changes based on student feedback. It provides the reader with the following features:
Personalized learning using the Mastering Physics feature.
Media tools to assist students to prepare for their next lecture ahead of time.
Improved biomedical and life science applications to help students get ready for MCATs.
Strategies and tactics to help students develop problem-solving skills.
Efficient learning tools to help students see the big picture.
Quick details
Authors: Randy Knight, Brian Jones, and Stuart Field.
Publisher: Pearson; 3 edition (January 18, 2014)
Pages: 1088 pages
Edition: Third Edition
6. Physics: Principles with Applications (7th Edition)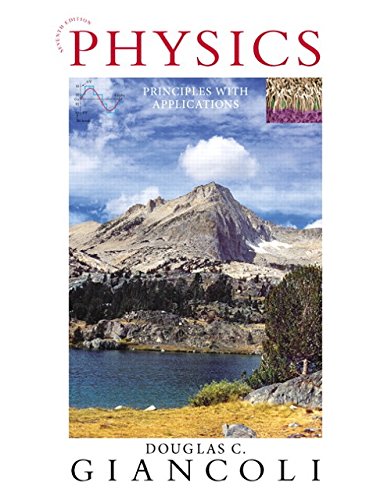 Douglas Giancoli definitely put in a lot of work to make this book one of the top physics textbooks today. It makes use of observations that connect the reader to day-to-day experiences so they can understand the practice of science.
Simplicity is the key behind this book. It hits a crescendo at the more formal aspects of physics so that the reader can see the application of physics in everyday life. A few readers, however, believe that the language and description can be improved upon for better understanding.
Author: Douglas C. Giancoli
Publisher: Pearson; 7 edition (June 16, 2013)
Pages: 1088 pages
Edition: Seventh Edition
7. University Physics with Modern Physics (14th Edition)
Each edition of University Physics with Modern Physics is recognized for teaching fundamental principles of physics and how to apply them through a narrative method.
To ensure better understanding and ability to apply these concepts, worked examples are provided, giving students the necessary tools to develop problem-solving skills and conceptual understanding.
The Fourteenth Edition comes with a lot of improvements in the features of the book. These features, asides the improved text, are designed to have strong influences on educational research.
There is also a new focus on more visual methods for learning. MasteringPhysics is also added to this edition for a better learning experience, providing students with tutorials, assessment questions, online homework, and Learning Catalytics.
Readers have praised the author for the book's simple presentation of physics. The ideas are easy to understand and the practical examples make it relatable.
Author: Roger A. Freedman & Hugh D. Young
Publisher: Pearson; 14 edition (January 9, 2015)
Pages: 1600 pages
Edition: Fourteenth Edition
Wrap-Up
All the books mentioned above are proven companions for both novices and the more advanced learner. They all have one thing in common: the introduction of the fundamentals of physics in simple, practical language.
Related