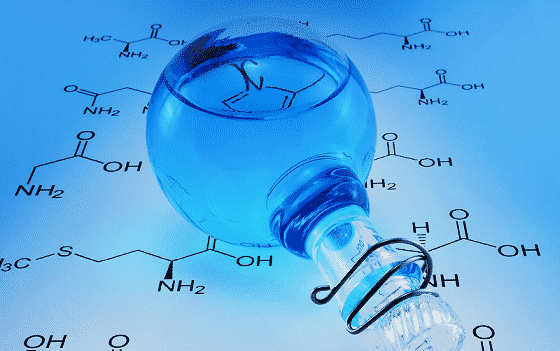 DISCLOSURE: This post may contain affiliate links, meaning when you click the links and make a purchase, I receive a commission. As an Amazon Associate I earn from qualifying purchases.
Organic Chemistry is one of the most dreaded courses among students in the sciences because it is quite demanding. It involves studying a huge number of organic compounds and their chemical properties, reactions, nomenclature, as well as some boring theories that take time and effort to understand. So, it's no surprise that Organic Chemistry is one of the leading causes of dropouts in pre-med colleges.
What are the Best Organic Chemistry Textbooks to read?
1

2

3

Book
Organic Chemistry As a Second Language: First Semester Topics
1

2

Book
Organic Chemistry As a Second Language: First Semester Topics
3

However, there are books on Organic Chemistry that simplify the subject and make it a lot easier for students to understand. And investing in such books is one of the secrets to performing well in Organic Chemistry exams.
Best Organic Chemistry Textbooks: Our Top 7 Picks
In this post, we have put together a list of some of the best books that make Organic Chemistry fun to study and understand. If you're looking for a good book on the subject, you won't go wrong with these options.
1. Organic Chemistry by Paula Bruice (8th Edition)
One of the finest books ever written on the subject, Organic Chemistry by Paula Bruice helps you address the conceptual foundations, chemical logic, and problem-solving skills you need to reason your way to solutions for diverse problems in synthetic organic chemistry, biochemistry, and medicine.
The current edition of the book unifies principles of reactivity that you will apply throughout the course. And it discourages memorization by helping you to build a strong framework for thinking about organic chemistry. And throughout the book, the author consistently relates structure and reactivity to what occurs in our own cells and reinforces the fundamental reason for all chemical reactions.
To get you started with simple reactions before moving on to the complex ones, the author introduced syntheses are introduced early on the book. In addition, the book has lots of helpful explanations, charts, pictures, and summaries. And there are questions throughout the chapters that help to assess your level of understanding as you read on.
The book also features new streamlined coverage of substitution and elimination, updated problem-solving strategies, synthesis skill-building applications, and tutorials that guide students through fundamental and complex concepts in Organic Chemistry.
Author: Paula Bruice
Publisher: Pearson Publishing
Current Edition: 8th Edition (January 2016)
Pages: 1344
2. Organic Chemistry as a Second Language (4th Edition)
As its name implies, Organic Chemistry as a Second Language promises to make organic chemistry your "second language" by helping you to better understand its fundamental principles, solve problems easily, and focus on what you need to know to succeed.
The current edition explores the major principles in the field and explains why they are relevant. To help you gain a deeper conceptual understanding of the material, the book is written in a way that clearly shows the patterns in organic chemistry. The topics are presented in a clear manner – thanks to the author's writing style – and is quite rich in problem-solving exercises.
The book cuts out everything that is not necessary, so you won't get overwhelmed. There are lots of sample problems to help you better understand the concepts explained in the book. These sample problems have their answers at the back of the book, so you can assess yourself with ease. And rather than encourage memorizing tons of reactions and formulae, the book teaches tricks for tackling problems in organic chemistry.
Another upside of this book is that it's written in plain and simple English, so even if you're not a native English speaker you won't have issues with understanding the concepts explained in the book. In all, the book is a good supplement to be read together with other textbooks and materials.
Author: David Klein
Publisher: Wiley
Current Edition: 4th Edition (January 2016)
Pages: 400
3. Oxford Organic Chemistry (2nd Edition)
Oxford Organic Chemistry
employs an explanatory, mechanistic and evidence-based approach that makes it perfect for fostering a true understanding of the subject. With its emphasis on clarity and understanding, the book contains very careful explanations of difficult concepts as well as many examples related to everyday life. All these are rendered in a simple and student-friendly writing style.
If you're a beginner in the field of Organic Chemistry, this book would guide you through the various topics from simple ones like the structure of organic molecules to the advanced ones like heterocycles and asymmetrical synthesis.  Unlike some other books which present organic chemistry as a set of facts and reactions to be learned and memorized, this book rather emphasizes the unifying threads between different concepts and uses real-life applications to help you assimilate those concepts.
The book also does a great job of illustrating the great value of simple concepts. For instance, one chapter discusses the application of pKa to the development of the bestselling drug, ranitidine. Another provides an explanation of the lachrymatory (tear-inducing) properties of onions as rooted in sigmatropic reactions involving sulfur compounds.
In addition to all the above, the book is written in an honest, informal style, and the authors admit uncertainty where it exists. And where necessary, color is used to enhance bonds, atoms, and mechanistic arrows, while boxed material contains key concepts and intriguing examples.
Author: Jonathan Clayden, Nick Greeves, Stuart Warren
Publisher: Oxford
Current Edition: 2nd Edition (May 2012)
Pages: 1264
4. Organic Chemistry by Wade & Simek (9th Edition)
Organic Chemistry by Wade & Simek
presents key principles of organic chemistry in the context of fundamental reasoning and problem-solving. Crafted to complement how students use a textbook today, the book introduces new problem-solving strategies, partially solved problems, visual reaction guides, and reaction starbursts.
The author brilliantly covers the fundamentals of organic chemistry including the classical reactions and those presently employed by practicing chemists. The book has new sections that address the free radical inhibitors using the Mislow and Siegel definition, the asymmetry reduction work by Noyori and Knowles, the Sharpless asymmetric epoxidation, the aromaticity of fullerenes and their relationship to other allotropes of carbon, prions, and others.
Best used as a text before class, the book is a primary introduction to organic chemistry as well as a comprehensive study tool for working problems while preparing for exams. With unparalleled and highly refined pedagogy, the current edition gives you a contemporary overview of organic principles and the tools for organizing and understanding reaction mechanisms and synthetic organic chemistry.
Author: Leroy Wade, Jan Simek
Publisher: Pearson Publisher
Current Edition: 9th Edition (February 2016)
Pages: 1392
5. Modern Physical Organic Chemistry
Modern Physical Organic Chemistry
makes many explicit connections between physical and organic chemistry. It also connects critical fields such as organometallic chemistry, materials chemistry, bioorganic chemistry, and biochemistry. In addition to covering and connecting critical areas of chemistry, the book enlightens you on various developments and discoveries that have occurred in the field of Organic Chemistry – including the most recent ones.
Beginning with molecular orbital theory, the textbook details the processes for building simple molecular orbitals as well as mixing simple molecular orbitals to generate the orbitals for more complex molecules. These concepts are explained using intuition and imagery rather than calculations. The book also covers acid-base chemistry, stereochemistry, and stability through the molecular orbital picture.
Other topics addressed in the book include reactivity, kinetics, and mechanisms. The author placed emphasis on frontier orbital interactions while addressing reactivity and mechanisms. And the kinetics sections allow the reader to develop an intuitive understanding of potential landscapes under different scenarios. The final chapters are on the electronic structure. There are also some details on photochemistry and electronic materials.
This book can serve as a year-long text for both first-year and advanced undergraduates, and it can serve a variety of short courses on selected aspects of organic chemistry.
Author: Eric Anslyn, Dennis Dougherty
Publisher: University Science
Current Edition: Illustrated Edition (July 2005)
Pages: 1104
6. Organic Chemistry Student Solution Manual & Study Guide (3rd Edition)
Building on its author's unique skill-based approach, Organic Chemistry Student Solution Manual/Study Guide by Klein covers all the concepts typically covered in an organic chemistry textbook but places emphasis on skill development to support these concepts. This helps to develop your proficiency in the key skills necessary to succeed in organic chemistry.
In the textbook, problems are presented in a continuous fashion using skill builder examples. With a strong emphasis on the chemical bonding structure of organic molecules, the book features a lot of figures and diagrams that are rendered in color to clearly depict the shapes of different types of bonds and where the molecules have polar (or charged) bonds.
Throughout the book, explanations of the various concepts are clear and concise. And at the end of each chapter, more problems are presented in traditional fashion to assess your level of understanding.
Author: David Klein
Publisher: Wiley
Current Edition: 2nd Edition (January 2017)
Pages: 1104
7. Organic Chemistry 1 for Dummies (2nd Edition)
Organic Chemistry I for Dummies
has clear explanations of organic chemistry to help you comprehend the principles of organic chemistry in simple terms. The author did a near-perfect job at presenting simplified and logical approaches to solving organic chemistry problems.  And as with other books in the "For Dummies" series, the book is easy to understand and has fun references that make learning fun. And to help you get up to speed on the basics, the book features worked-out problems that aid your comprehension of various concepts.
Due to the voluminous nature of the course, it is almost impossible to cover all grounds with equal vigor. So, Organic Chemistry for Dummies focuses only on the aspects that are more pronounced.
If you're looking for a book that lays some good foundations to begin to learn Organic Chemistry, this book is your best bet. In addition to being clear and concise, the author's writing style is easy and conversational, so it is possible to read the chapters fairly quickly. Readers will find that reading this book really saves time in the long run.
Author: Arthur Winter
Publisher: Wiley
Current Edition: 2nd Edition (May 2016)
Pages: 384
Related