Codependency has become a major talking point in our world today. Many people are not aware they are involved in this sort of relationships and they end up worse for it. Understanding the concept of codependence is key to being free from it.
Codependence can be a symptom of a dysfunctional relationship in which one party becomes emotionally and/or physically dependent on the other party. This happens mostly when someone is taking care of a person with an addiction or illness.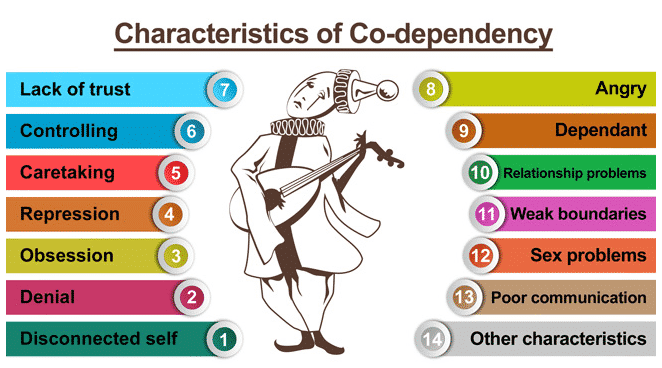 Best Books on Codependency: Our Top 7 Picks
Since codependency is learned, the good news is it can be unlearned. In this post, we will bring you seven of the best books on codependency to help gain more knowledge on codependency and how to break free from it.
1. Codependent No More: How to Stop Controlling Others and Start Caring for Yourself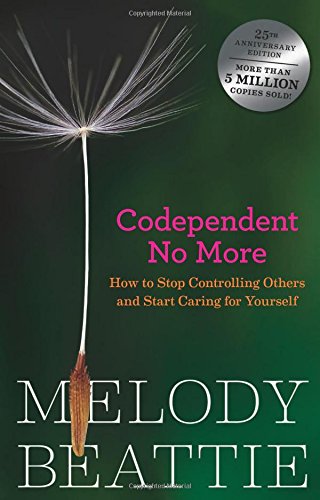 Codependent No More
is a book by Melody Beattie, one of the most-loved and prolific American inspirational authors. This book is filled with information about how the reader can break the hold of codependency by truly understanding what it is.
Most of the time, we lose sight of our own issues because we are more concerned about the problems faced by others. At the end of the day, we become codependent because we now exist inside the drama of other people's lives.
Codependent No More will help you rediscover yourself and break this hold over your life. The text presents the reader with instructive stories about life and personal reflections, alongside exercises and tests after each chapter to help with self-evaluation.
It is straightforward, easy to read and understand, and presents the reader with hope, healing, and happiness. Many readers have described the book as "the healing touchstone of millions."
Though it is a game-changer and will produce amazing results, quite a number of readers feel it is too religious. It's the perfect pick for someone who isn't bothered by religion but if you are, then you might want to look elsewhere.
Author: Melody Beattie
Publisher: Hazelden; 1 Edition (1986)
Pages: 229 pages
2. The Language of Letting Go: Daily Meditations for Codependents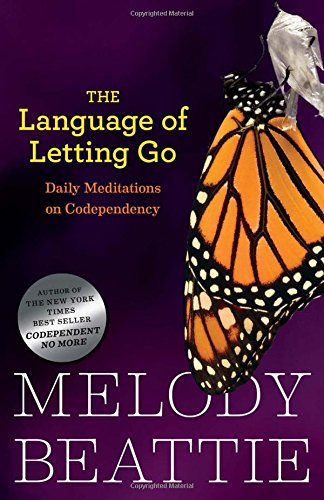 The Language of Letting Go
, written by Melody Beattie, is filled with daily meditations to help those struggling with codependency with renewal and personal growth.
One of the basic concepts of this book is the fact we are responsible for ourselves and that responsibility spreads to every sphere of our influence, including self-care. The author writes from a place of experience, teaching readers how to recover through fundamental recovery reflections.
She helps the reader to understand that there are solutions for codependency. The Language of Letting Go is a reminder that your recovery is in your hands and that you can be an independent person again.
Most of the actions to be taken are based on Christianity, which is why certain readers haven't given a five-star rating. Otherwise, it has proven to be one of the best books on codependency. It isn't just helpful for those in codependent relationships as  some of the chapters have "words of wisdom" that are helpful for daily living as you navigate this world.
Author: Melody Beattie
Publisher: Hazelden Publishing, 1 Edition (July 1, 1990)
Pages: 393 pages
3. The New Codependency: Help and Guidance for Today's Generation
Yet another Melody Beattie classic, The New Codependency establishes her authority as the foremost expert on self-help literature.
She introduced the world to the idea of codependency in her previous book "Codependent No More" and this follow up totally clears up any misconceptions the world had on codependency. It presents the evolution of the subject in the clearest of terms and draws up a map to recovery.
One question that continually begs to be answered is: "what is and what isn't codependency?" In this book, the author reminds the reader that codependency is a regular behavior. The only difference is that certain lines may be crossed when we get to care too much, do too much, feel too little, or become more engaged than we should be.
The New Codependency differentiates between heartfelt generosity and resentful giving through the author's personal experiences, which prove to be inspirational. She also tells the stories of others in this down-to-earth book that breaks down the concept of codependency into the simplest form possible.
Each chapter includes activities dealing with specific behaviors, geared at bring the reader to a place of wellness through a guided step-by-step process. This is one of Beattie's least religious texts, making it more accessible to a wider number of readers, who recommend the book predominantly for the inclusion of personal experiences and exercises for self-evaluation.
Author: Melody Beattie
Publisher: Simon & Schuster (December 29, 2009)
Pages: 288 pages
4. Conquering Shame and Codependency: 8 Steps to Freeing the True You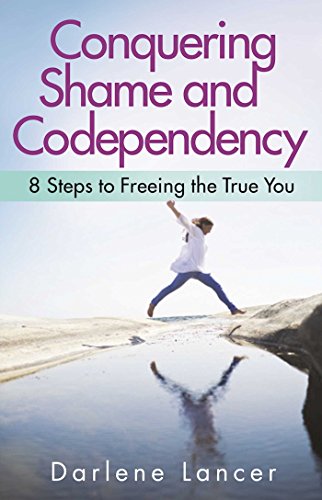 In Conquering Shame and Codependency, Darlene Lancer teaches a set of eight proven practical steps for how to overcome shame and codependency, leading the reader by the hand to build healthier relationships.
The author defines shame in the text as the torment felt after being rejected, humiliated, and exposed. As much as this is a painful experience and universal emotion, it is hardly ever discussed. The book describes how not accepting shame gradually destroys self-confidence, thus leading the individual into codependency.
Conquering Shame and Codependency exposes the reader to the truth that "shame and codependency" work together. They are inseparable in a negative symbiotic relationship. The codependent ends up feeling stuck, unable to let go and move on or even realize their full potential.
After describing the unhealthy effects of shame and codependency, Lancer prescribes eight viable steps to help to heal shame, teach self-love, and finally build and engage in healthy, fruitful relationships.
Readers have described the book as an eye-opener and one of the all-time best books on codependency.
Author: Darlene Lancer
Publisher: Hazelden Publishing (May 16, 2014)
Pages: 248 pages
5. Codependency for Dummies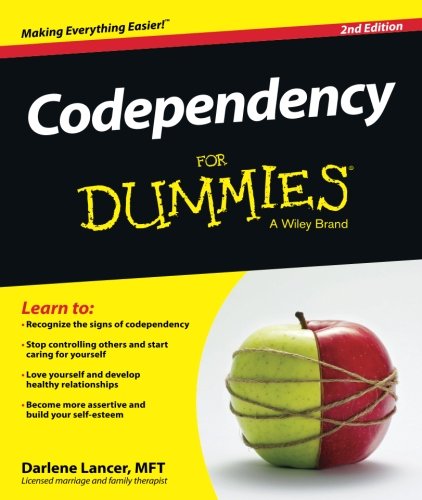 Codependency for Dummies
is one of the most trusted manuals to break codependency patterns in an individual. It is filled with easy to understand, authoritative, and sensitive information.
It covers a wide range of codependency-related topics, including history, causes, symptoms, and relationship dynamics.
This book helps the reader in the following ways:
Helps to destroy patterns of behavior that will usually keep the individual in a harmful relationship.
Provides the necessary guidance to grow healthy boundaries, expectations, and coping skills.
Presents advice that will help eliminate feelings of blame, guilt, and over-responsibility.
Draws a clear difference between codependent care-giving and true care-giving.
If you feel entrapped in a codependent relationship, then Codependency For Dummies should help to break you out of that cell. Darlene Lancer definitely brings all of her experience on this topic to play to help the reader effectively.
Author: Darlene Lancer
Publisher: For Dummies, 2 Edition (February 23, 2015)
Pages: 368 pages
6. Empath, Narcissists and Codependency Cycle Recovery
Empath, Narcissists and Codependency Cycle Recovery
is a book that will help the reader understand these different personalities while keeping your personal needs in sight.
The book will break down what it means to be emotionally sensitive and susceptible, expose how manipulative people can affect your life, and show you how to overcome feeling responsible for the problems of others.
This book contains three different books in one, each on different personalities, including:
Empath: How To Live In An Insensitive World If You're Too Sensitive
Narcissist: Discover The True Meaning Of Narcissism And How To Avoid Their Mind Games, Guilt And Manipulation
Codependency Cycle Recovery: Be Codependent No More and Recover Your Self-Esteem Now, Cure Your Soul of Emotional Abuse – Stop Being Manipulated and Controlled by Narcissists and Sociopaths.
Each of these books gives insight into each personality and how you can overcome their excesses. Readers applaud the simple and direct manner by which the author was able to convey the message.
Author: Daniel Andersen
Publisher: Independently Published (May 31, 2019)
Pages: 461 pages
7. You're Not Crazy – You're Codependent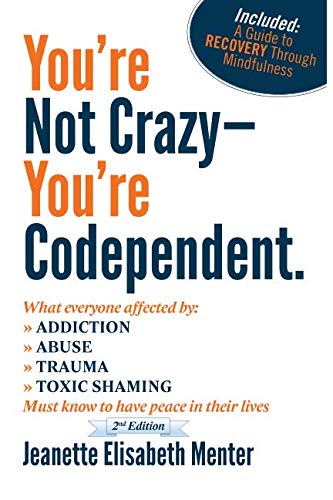 In this book, Jeanette Elisabeth Menter explains a lot about codependency, breaking down how addiction, in yourself or others, trauma, abuse, and toxic shaming could lead to codependency.
Most importantly, the author shows the reader how to identify symptoms of codependency as it can be hidden in most cases. The manner through which codependency sabotages a person is explained in clear language in an interactive text.
Included in the package is a Guide to Recovery which uses acts of mindfulness to break harmful habits. Readers have testified that their life took a new turn after reading this book.
Author: Jeanette Elisabeth Menter
Publisher: J2 Publishing (January 18, 2012)
Pages: 183 pages
Conclusion
These books about codependency should help you through your codependency issues. They are easy to read and understand, and all contain guides to recovery.
Related